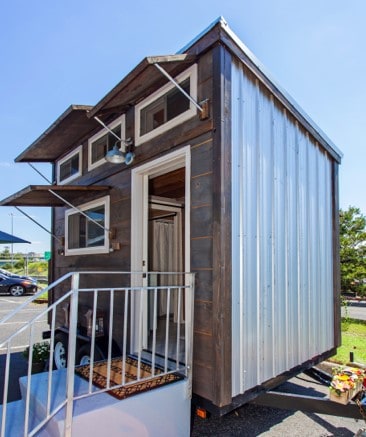 The positive impact of corporate and nonprofit partnerships has never been more significant. More than ever, people are looking to companies and nonprofits to affect positive social change. According to the 2017 Cone CSR Report 3 out of 5 U.S. citizens are hopeful that businesses will take the lead in positively altering the current state of societal and environmental circumstances.
Consumers, concerned citizens, and employees want to know what companies stand for. Many corporations are answering this question by partnering with nonprofits that best reflect their beliefs and values.
Read on to find out how Scripps Networks Interactive (SNI) and United Way of Greater Knoxville joined forces in a dynamic partnership that made a positive impact in underserved communities throughout Knoxville, Tennessee.
Finding the Right Partner
United Way of Greater Knoxville approached Scripps Networks in 2009 about the possibility of combining community efforts. It was a natural fit with both organizations headquartered in Knoxville and similar missions aimed at improving their surrounding community. Scripps and United Way deepened their partnership in 2017 when Scripps' Chairman of the Board, President, and CEO served as United Way of Greater Knoxville's campaign chair.
Finding the Right Fundraiser
It is not always easy to find fundraising solutions that will resonate with the most employees and communities. However, the 2017 United Way/SNI campaign seemed to be a no brainer. SNI knew it had unique items and experiences to donate, including a tiny house as featured on DIY Network, Country Music Association Festival and Getaway tickets and a South Beach Wine & Food Festival VIP Package. Both organizations collaborated and concluded that an online auction made the most sense and would be an ideal way to raise money and community awareness.
Finding the Right Software
Once organizations know what fundraising best suites their partnership, it is important to find a software that fits their fundraising needs. United Way of Greater Knoxville needed an auction platform that would cut down on administrative efforts, was cost effective and both easy to implement and use.
After much research, Mary Stump, Resource Development Associate at United Way of Greater Knoxville, elected to go with FrontStream online auctions. Although the organization used the platform in the past, Mary was new to the tool herself, noting that "as a first-time user I found uploading items and filling in item details was straight forward and easy to do."
For nonprofit organizations, reliable software that is easy to implement is invaluable, especially in the middle of campaign season. Just as appreciated is a tool whose ease of use ensures a successful campaign that brings in additional funds for organizations. Brewton Couch, VP of Branding and Messaging of United Way of Greater Knoxville, added, "Because of our success with this auction, we definitely see the value and will continue to use this tool to bring in additional revenue for our United Way."
Making the Tools Work
Having the right software to support fundraising efforts is essential, but perhaps just as important is using that software and other tools in place to their fullest potential. UW of Greater Knoxville took advantage of the resources they had with some creative marketing and best practices that helped them exceed fundraising expectations and make a greater impact.
1. Front and center: When UW of Greater Knoxville began their auction, they decided to prominently feature it on their website. They created a pop-up that appears as soon as you log onto their site. From the pop-up, site visitors can click on a link that takes them directly to the featured auction items. This helped to significantly increasing traffic to their auction site.
2. Out and about: To raise awareness about the auction and the causes United Way supports, the partners took their campaign on the road. With the tiny house in tow, United Way visited various spots throughout Knoxville creating excitement around their auction and mindfulness about how their fundraising efforts support the community. A little creativity and dedication turned out to be a most effective way to draw support for their campaign.
3. If at first you don't succeed...: Sometimes best practices are learned through trial and error. The same can be said for choosing starting bid prices for auction items. It can be difficult to choose a starting bid that is high enough to do justice to an item's value but is affordable enough to generate competitive bids. United Way found this to be true for their Tiny House, when the initial starting bid they set was met with very little interest. They knew this unique item had the potential to raise a lot of money if they could only find that bidder's sweet spot. Feeling they had started out too high, United Way lowered their starting bid amount and watched the bids roll in. By being willing to review and adjust their bid prices they ended up raising more than they originally anticipated.
The Impact
United Way of Greater Knoxville is transparent when it comes to their mission. "We help people" is the first thing you see when you visit their website. It's a mission that is simply stated and demonstrated through how they invest in their community.
More specifically, they work to bring people together to create lasting change. Through initiatives like their auction with corporate partner Scripps Networks Interactive, they are making a huge impact in areas such as health, education, and financial stability. To date their auction has raised over $25,000 and is still ongoing. Here is a snapshot of a few ways funds from the auction and additional campaigns have made a difference:
93,126 individuals were able to improve their health by reducing the risk factors for obesity, chronic disease, and premature death
31,923 individuals experienced a safer home and community with reduced rates of violent crime, addictions, and accidental deaths
19,012 families in Knox County received needed assistance for such support as clothing, rent, utilities, and transportation allowing their living conditions to stabilize
17,343 youth gained knowledge and skills within structured out-of-school programming
2,607 youth enrolled in post-secondary education
1,789 individuals in Knox County were able to access affordable services including but not limited to legal, mental health, substance abuse, and reliable transportation services
Interested in how you can replicate the United Way's fundraising success? Find out more!
Get the latest trends and topics delivered to your inbox!
Subscribe to FrontStream's Blog