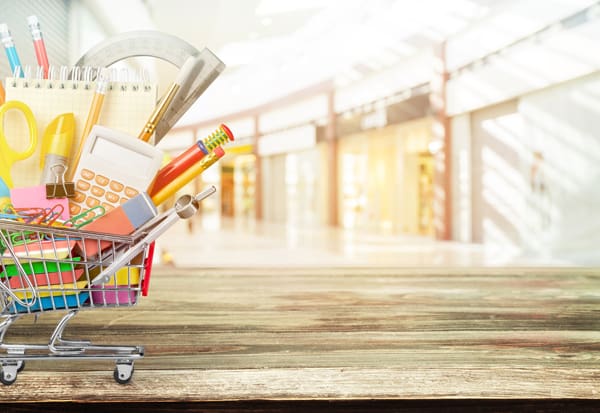 We're knee-deep into back-to-school season (although some of us have been facing it ever since August began!) which means getting busy stocking up on notebooks, pens, backpacks, and other items to help your kids (or you yourself) be ready to go for the new school year.
But here's something to consider: Donations of school supplies and other needs for schools and kids in your community. Although you might not know it, local schools could be running on shoestrings when it comes to even the most basic supplies. Likewise, there are plenty of kids heading off to class with far less than what they need, whether it's being without books, art supplies, or even backpacks.
Fortunately, now's the best time of year to support charities that focus on students. Here are four initiatives you can help support in order to equip young minds to learn this year:
School on Wheels
School on Wheels of Massachusetts focuses specifically on students impacted by homelessness, giving them academic and emotional support to help them achieve a productive future - and one that hopefully breaks the cycle of homelessness. The charity has a handy Amazon wish list that includes hand-picked items that students need the most, including backpacks and various books. Whatever you choose to purchase gets shipped directly to School on Wheels so they can distribute them to needy kids in backpacks put together by community volunteers.
Project Backpack
Project Backpack, an initiative led by Elgin Community College in Illinois, puts together backpacks full of needed school supplies for kids who couldn't otherwise afford them. Their desired items list includes basics like folders, spiral notebooks, filler paper, pencils, and more non-expensive supplies. They also accept online donations through the Elgin Community College Foundation so even if you can't be there to drop off items in person, you can still help out!
Kids in Need Foundation
Large-scale charity Kids in Need Foundation has the mission "to ensure that every child is prepared to learn and succeed in the classroom by providing free school supplies nationally to students most in need." They look to help kids struggling with poverty by providing them with school supplies - which, according to their recent studies, can help improve grades, classroom behavior, and self-esteem. Not only do they accept financial and in-kind donations, but they also accept individual products and items. Plus, they have a handy shopping list of partner stores that make in-kind donations if you shop for your own school supplies there.
Share the Warmth
With their back-to-school initiatives, Share the Warmth collects donations of new school supplies to sell back to families in need at a nominal cost. According to their website, their school supply sale "provides families the opportunity to purchase new items for their children at nominal prices, reinforcing parents' autonomy and responsibility for their children's well-being. Furthermore, the money saved on school supplies can be spent on other necessities such as new clothing, new shoes, and so on." They also have a useful wish list available along with projected total items they need donated for the 2018-19 school year!
Although students and schools might not be the first recipients you think of when you think of charities, they're definitely worth considering and supporting - and if it's school fundraisers you're looking for, we happen to have plenty of ideas handy too! Making sure the bright minds of tomorrow are equipped for success, whether financially or simply through brand new school supplies, ought to be on everyone's mind this back-to-school season.
Get the latest trends and topics delivered to your inbox!
Subscribe to FrontStream's Blog