At the heart of every your organization's success lies its community of supporters. These are the individuals who believe in your organization's mission and contribute their time, money, and resources to drive positive change. If you want your organization to succeed, make sure to connect and engage with these important donors.
However, keeping track of dedicated supporters and their donor data can sometimes seem overwhelming. It's not just about keeping their contact information on file — you also need to know which fundraising events they participate in, which donation pledges they've made, what tasks they've volunteered for, and more.
Many organizations turn to customer relationship management (CRM) software (or donor management software) to manage all this information. A CRM system is a digital platform that helps you manage all of your interactions with supporters, volunteers, and key stakeholders. However, not all CRM features are created equal, and not every CRM software is the right fit for your nonprofit. Read on to find out what factors you should consider when choosing your CRM.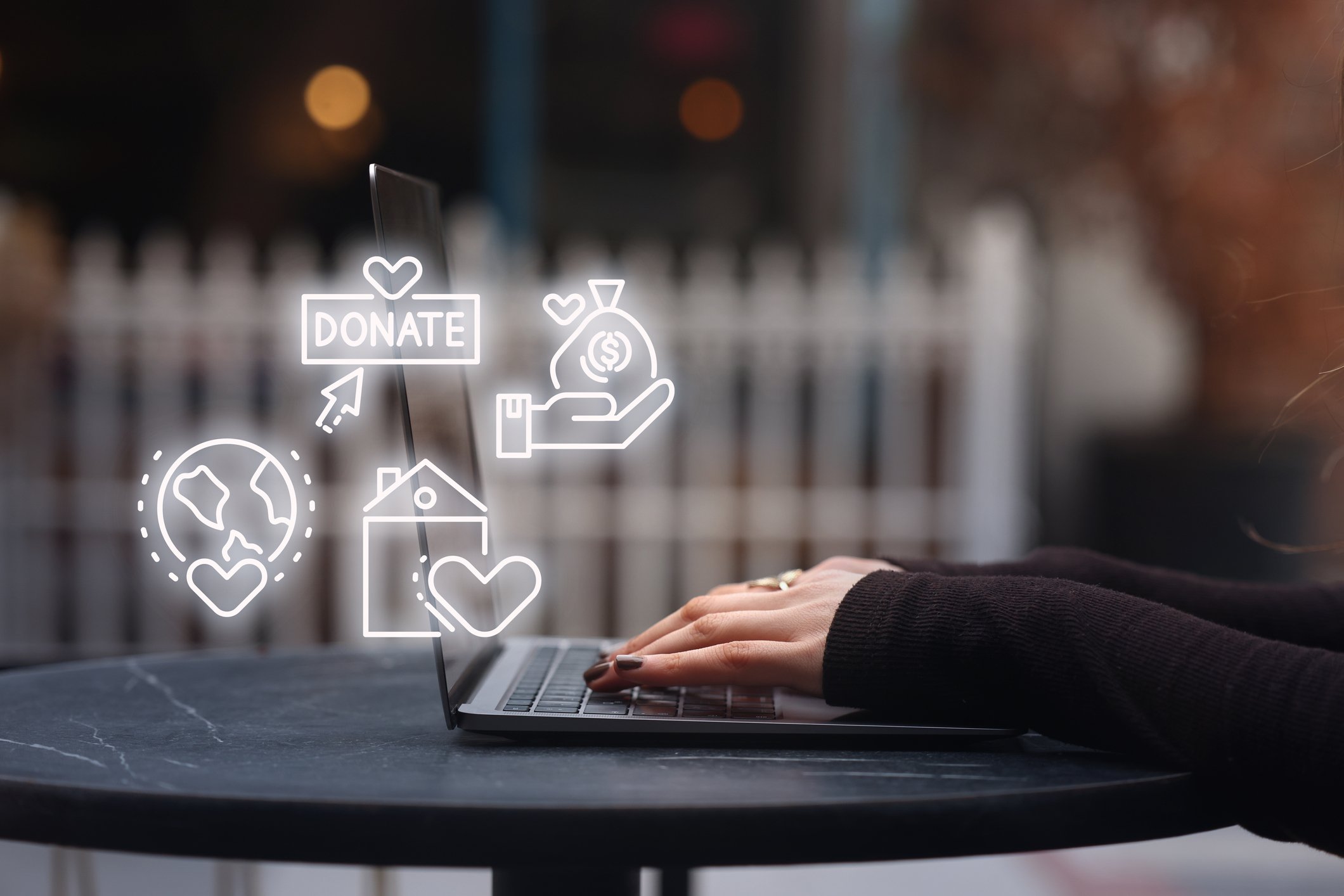 Why Are Nonprofit CRM Solutions Important?
A nonprofit CRM system can help you manage your donor relationships, plan and execute fundraising events, engage volunteers, and coordinate events. It can also help you save time and improve your donor relations. Here are some specific examples of how a nonprofit CRM system can help you with these tasks:
Manage donor relationships:

Keep track of donor contact information, their donation history, and preferences. This information helps you stay in touch with your donors and build stronger relationships with them. For example, you can use CRM software to send out personalized

thank-you letters

, birthday reminders, or event invitations.





Plan and execute fundraising events:

Create and manage event registrations, track RSVPs, and send out reminders. You can also use a CRM tool to track donations made at your events. For example, you can use a CRM tool to create a nonprofit fundraising event landing page where donors can make donations online.





Engage volunteers:

A CRM system can help you keep track of volunteer contact information, skills, interests, and availability. You can also rely on your CRM to send out volunteer opportunities and thank-you notes.



8 Points to Consider When Choosing Your Nonprofit CRM Platform
As you seek ways to enhance your constituents' experience, here are eight crucial factors to look for in a comprehensive nonprofit CRM solution. These considerations will guide you in making informed choices that engage current supporters and attract new ones.
1. Cost and Budget
When assessing CRM solutions, you want to ensure your choice corresponds with your nonprofit's financial plan. Besides the total cost, carefully review the pricing structures for each system. For example, some products accept payment on a subscription basis, while others require a one-time purchase of licenses.
2. Scalability and Customization
Your nonprofit likely has plans to grow, so make sure your CRM software can grow with you. It's essential to evaluate whether the chosen system can accommodate growth in your donor base, increased engagement from volunteers, and the potential addition of new community engagement programs. Prioritize solutions that offer scalable data storage, flexible user licenses, and seamless integration capabilities. FrontStream's Panorama offers unlimited records and communications without extra charges that help your organization grow bigger without hidden fees. In addition, check that the CRM system of your choice is customizable and can adapt as your organization's needs change. These features are especially crucial in today's dynamic nonprofit landscape, where flexibility is key to staying ahead.
3. Fundraising, Campaigns, and Integration Tools
A robust donor management system should work well with your current fundraising tools. Look for a CRM system that lets you keep all your fundraising and campaign information on one digital platform. This makes it easier to manage different initiatives, like auctions, DIY campaigns, or trying out other fundraising ideas. It also saves you time by not having to import and export donor data all the time. When choosing a CRM system, make sure it integrates with your fundraising platforms, accounting systems, and email marketing tools, like MailChimp, Constant Contact, and QuickBooks. This will help you see all your organization's operations in one place and make better decisions.
4. Reporting and Relationship Tracking Features
When it comes to donor management, no supporter is an island. A robust CRM system should make it simple to organize constituent records, like SmartLists, by household and employer, providing a more comprehensive view of each supporter. To build on this, prioritize a CRM solution that offers nuanced segmentation for personalized engagement, empowering your team to make data-driven decisions to tailor their outreach. This holistic approach optimizes resource allocation and maximizes fundraising impact, cementing your nonprofit's path toward lasting donor engagement and organizational success.
5. Donation and Pledge Management
Look for a CRM solution that seamlessly integrates donation pages into your website, embedding buttons that guide donors through a credible giving process. This blend of aesthetic appeal and user-friendliness fosters trust and ensures a frictionless journey from interest to action.
6. Training, Support, and Maintenance
If your team doesn't know how to use a CRM system, it won't help your organization. When you choose a software provider, make sure they offer personalized onboarding to set you up for success. Look for comprehensive online support resources for independent troubleshooting and uninterrupted operations. Find a CRM solution that provides ongoing technical assistance and easy-to-follow guides. Remember, knowing the software inside out turns it into a strategic asset for fundraising success. While focusing on software features, also consider the provider's assistance and maintenance. Keep an eye out for options with personalized onboarding, accessible help resources, and responsive technical support. Smoothly navigating challenges and getting timely solutions can greatly impact your nonprofit's efficiency. Ask about regular updates and maintenance to address evolving needs.
7. Security and Data Privacy
Safeguarding the personal information of your donors from potential leaks or hacks is a critical imperative for any organization. When choosing a payment processor for your CRM and fundraising software, it's really important to make the right choice. Opting for a provider that proudly adheres to PCI Level 1 Audit scrutiny offers the assurance of donor information protection, allowing you to navigate your nonprofit activities with peace of mind.
8. Reviews and Recommendations
Before making a final decision, consider the experiences of other nonprofits with your chosen CRM solution. Online reviews, recommendations from peers, and testimonials provide valuable insights into a system's real-world performance. By tapping into the collective wisdom of organizations with similar goals, you can make an informed decision that aligns with your nonprofit's unique needs and aspirations.
Find the Ideal Nonprofit CRM Solution with FrontStream
FrontStream offers an all-in-one donor management and fundraising platform that addresses these factors and more. With a user-friendly interface, robust fundraising and campaign tools, seamless integration capabilities, and a commitment to security and support, FrontStream empowers nonprofits to build stronger relationships, maximize donor engagement, and enhance their overall impact. Make the right choice for your nonprofit by selecting a CRM solution that aligns with your organization's goals and values.