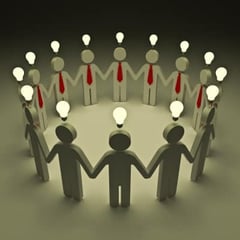 In the increasingly competitive market for consumer attention, brands have to work harder than ever to break through the clutter and strike a chord with their audiences. But in an environment where consumers are constantly bombarded with advertising, why work harder when you can work smarter to make your marketing message stand out?
Take your marketing message a step further by aligning your brand in an authentic way with a nonprofit that your consumers can relate to. Cause marketing or cause related marketing involves the cooperative efforts of a for-profit business and a nonprofit organization for mutual benefit.
When properly executed, cause marketing campaigns not only effectively communicate your brand's message but also have an impact on your sales. In fact, 47% of consumers will buy a brand affiliated with a cause at least monthly. Studies also show that with price and quality being equal, consumers are more likely to buy products that support a cause over products that aren't. Some will go as far as switching to a new brand affiliated with a cause they support.
As attractive as cause marketing may seem, executing a cause marketing campaign is a delicate process. Carefully craft your cause marketing strategy using the following steps:
1. Do your research
Before you decide to enter a partnership with a nonprofit, it is important that you are as informed as possible about what the nonprofit does and what it stands for. Find out what their capabilities and limitations are and find synergies that can make a partnership mutually beneficial. Ask questions like 'do they have enough infrastructures to pair up with your business?', 'are they simply a good fit for your brand values?'
More importantly, make sure to vet any organization you partner with. Ask for their financial records or look them up on GuideStar.org to make sure that you are partnering with a legitimate cause.
2. Know your brand
As important as it is to know who you are partnering with, it is perhaps even more important to be clear about what your brand stands for and how that relates to your nonprofit partner. Having a clear understanding of what your brand represents and your consumer's expectations will go a long way in creating a partnership that will work well for both you and your nonprofit partner. Be clear about how your resources can help your nonprofit partner and how that relationship will be of benefit to your brand.
3. Team effort
When starting a cause marketing campaign, the partnership between your brand and your nonprofit partner should be felt at all levels of your organization. Make sure that your employees and team support the partnership and are engaged in helping both parties meet their goals. As the old adage goes, it really does take a whole village.
4. Set goals and manage expectations
Partnering with a nonprofit is a long-term commitment. Both partners must set a manageable plan for your campaign together and agree on key milestones and deliverables.
Be clear about your cause marketing partnership goals. Are you trying to increase awareness of your products or service? Are you trying to sell more goods? Are you trying to improve your brand image? Whatever your goals are make sure to measure how successful your efforts have been.
Are you using cause marketing in your business? Have you partnered with a nonprofit? We'd like to hear your stories. Email communications@frontstream.com.
Joseph Coompson is a Marketing Intern at FrontStream. As an aspiring marketing professional, Joseph has an interest in brand strategy and data analytics. Connect with him on LinkedIn.
Image courtesy of Master isolated images/FreeDigitalPhotos.net.
Get the latest trends and topics delivered to your inbox!
Subscribe to FrontStream's Blog