Your organization's mission and objectives depend heavily on donors. Without their donations, it would be challenging to truly make a difference in your nonprofit fundraising. But you need to come up with original ways to express your gratitude so supporters feel more seen and connected to your cause.
You must distinguish yourselves in today's fast-paced environment and give your donors a sense of exclusivity. You can improve your relationships with contributors, arouse loyalty, and ensure their ongoing support by thinking of fresh and innovative methods to express your gratitude. Here, we'll offer original and creative suggestions for expressing gratitude and giving donors a sense of genuine value.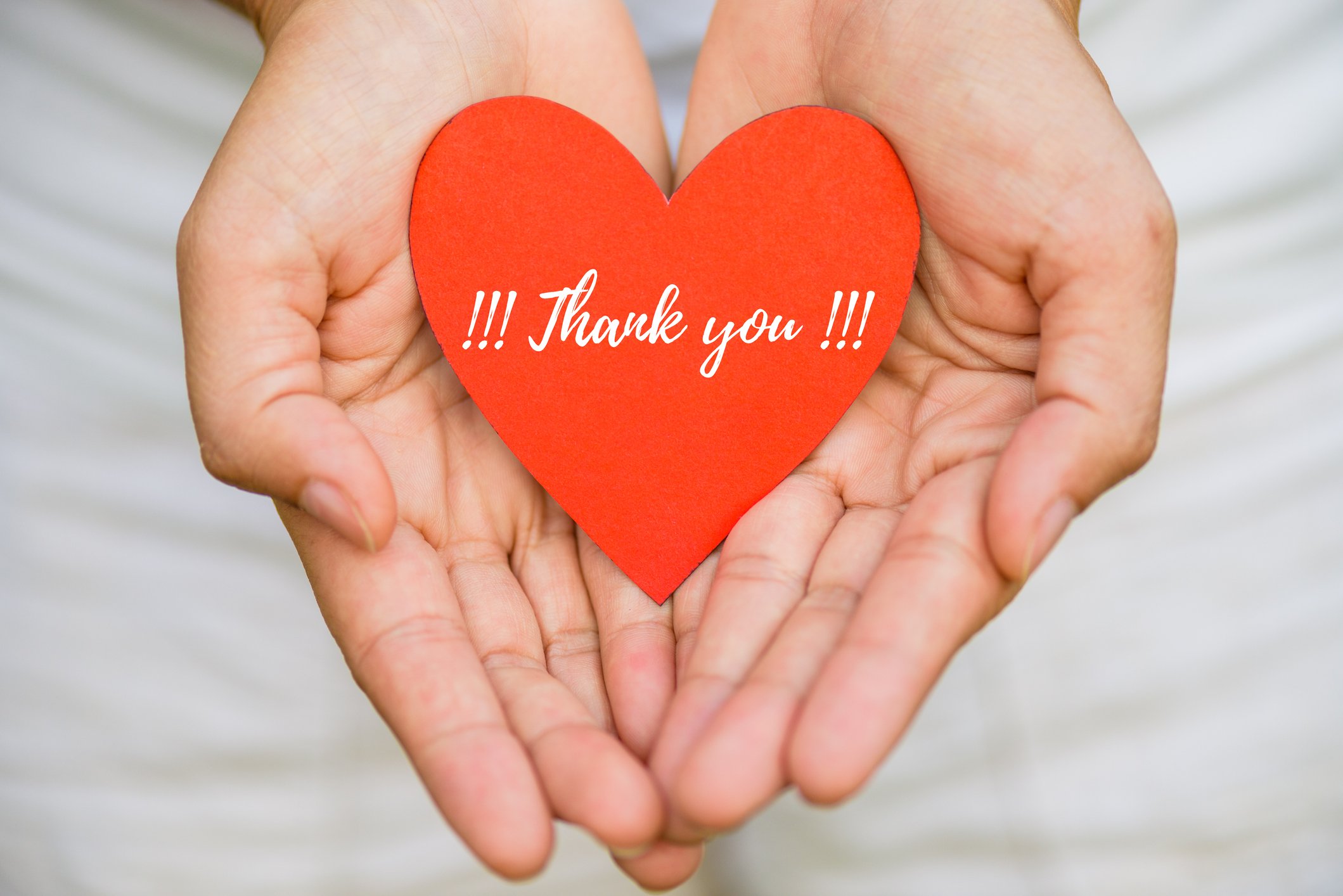 Why It's Important to Express Gratitude to Donors
Gratitude is a strong emotion that can bring donors and nonprofits closer. When donors give money to support a nonprofit, they are saying, "I believe in what you do, and I want to help." It's important to show your donors that you appreciate their support. Saying thank you is more than just a quick courtesy. It's a way to show appreciation and make people feel proud and connected. It's not just about the transaction; it's about working together for a greater good.
When donors feel appreciated, they're more likely to keep supporting your cause. But a basic "thank you" note with receipts won't cut it. You've got to go above and beyond to show them how much you truly appreciate their support. To effectively create thank-you messages for your donors, it is essential to have a donor management system or CRM tool – which will assist you in handling all the technical aspects of preparing and sending personalized messages to your donors.
How Can CRM Help You Get to Know Your Donors on a Deeper Level?
When it comes to expressing gratitude to your donors, the key lies in truly understanding them on a deeper level. Gone are the days of sending generic, impersonal thank-you notes. This is where donor management software becomes invaluable.
By leveraging the right CRM software, you can effortlessly uncover small and large details about your supporters' giving habits and fundraising participation. With this, you can segment your donors effectively, ensuring tailored and targeted communications that resonate with their interests and preferences. (Plus, no more manual importing and exporting of donor data!) Donor management software lets you focus on building genuine connections and expressing appreciation in the most meaningful way.
5 Ways to Make Your Donors Feel Seen and Connected
It's important to have a strategy plan for thanking your donors. Building strong relationships and making them feel connected is key. One great way to do this is by using a Thank You calendar. This calendar helps you schedule and organize regular expressions of gratitude to your donors.
💡When you use your CRM system, you can easily keep track of which type of thank-you message to send (and when to send them) to different segments of supporters based on individual giving histories. for a more personalized touch.
Keep your donors connected by sending thoughtful thank you messages, updates, and exclusive content. Show them that they are seen and appreciated. Here's what you can give to appreciate your donors and keep them connected to your cause:
1. Confirmation Messages
Confirmation messages make donors feel like they're seen and connected. These messages confirm that you received their donation and appreciate it. By personalizing these messages and thanking donors for their specific contributions, organizations can make donors feel valued and connected to the cause. And hey, these messages can also give updates on how you will use the donation, making donors feel even more connected and impactful.
2. Follow-up Messages
After someone donates, it's crucial to show them some love and acknowledge their contribution. Do this through thank-you emails, letters, and phone calls; update them on how their donation is making a difference, and chances to stay involved. By sending these messages, donors feel valued and connected to the organization, which can lead to more loyalty and future support.
Also, follow-up messages are a great way to ask for feedback and address any questions or concerns donors might have.
💡Your CRM system should make it easy to separate the donors who have questions or concerns about your organization, so you can easily see who needs follow-up messages.
3. Paid Advertisements
Highlight quotes from donors and how much their contributions have positively impacted your cause in paid ads. Put up ads where your donors "hang out," like social media or other relevant sites. You can even show how donations have made an impact with success stories and testimonials. Rely on donor data stored in your CRM system to personalize ads based on demographics or interests to make them resonate.
💡Make sure to get permission to post any quotes online before you create these paid ads, as some donors want to remain anonymous.
4. Year-End Emails
Personalize year-end emails by using donors' names and thanking them for their specific contributions. Share success stories and show the impact of their donations all throughout the year. Use images and videos to engage donors and create a sense of connection. And don't forget to give updates on future projects to make donors feel like they're part of the ongoing mission.
5. Anniversary Messages
Anniversary messages are a great way to show your donors that you see and appreciate their support. Personalized anniversary messages deepen the bond between your organization and its donors by showing them that you are aware of how long they have helped your organization reach important goals and milestones. It's like they're part of your community. These messages should also update donors on the impact of their support and thank them for their commitment. Anniversary messages are an easy way to strengthen relationships and foster loyalty.
💡Lean on your CRM tool to store and manage information, like donation history and important donor milestones. This way, you can set up reminders and send personalized messages to your donors on their anniversary.
What are the Other Innovative Ways to Say "Thank You" to Donors?
Nonprofits typically recognize their donors through thank-you letters, emails, and phone calls. However, our world is becoming increasingly digital, with individuals receiving hundreds of messages and notifications daily. The traditional methods of expressing gratitude are more likely to get overlooked or passed by without a special twist that helps them stand out from the crowd.
Fortunately, there are unique ways to use these same digital channels to make it easier than ever to bring your gratitude to center stage. Here are five innovative ways to recognize your donors and encourage repeat giving:
Donor "Thank You" Video
One way to show appreciation to donors is by creating thank you videos. Thank you videos are especially moving when you share them on social media before and after a fundraising event. Before the event, promo videos will get people excited by highlighting the donors and their contributions. After the event, videos are a fantastic way to express heartfelt gratitude and show the event's impact. (Again: make sure to get approval from individual donors before including them in public videos, as some want to stay anonymous.) This approach not only shows appreciation but also helps build a stronger relationship with donors for the long term.
For example, here's a team fundraising thank-you video from For Kids' Sake, a foundation that supports pediatric cancer research and offers financial assistance to families affected by the condition:
Donor Birthday Cards
Another fun way to thank your donors is by sending them personalized birthday cards to show that you appreciate their support and that they're invaluable to the success of your cause. Birthday cards will surely put smiles on your donors' faces. And if they're cool with it, you can even share their birthday card on social media to inspire others. Donor birthday cards are a thoughtful and fun way to say thanks and strengthen the bond between your organization and its supporters. Create easy-to-personalize birthday card templates so that you can send them to your donors without any struggles. Using a template makes it super easy to customize.
💡Since CRM systems allow nonprofits to store and manage donor information, including important details such as birth dates and preferences, you can easily streamline the process of sending personalized birthday cards to your donors to ensure they feel appreciated and valued.
Donor Impact Stories
Donors want to know that their contributions are making a difference in the lives of others. By sharing impact stories in the form of story-driven content, nonprofits can illustrate the tangible outcomes of donors' generosity. These impact stories humanize the cause and create an emotional connection between donors and the beneficiaries of their support.
Remember, the most essential part of an impact story is the people, so be sure to tell their stories in an informative and emotionally engaging way. Storytelling content is particularly compelling, as it allows organizations to showcase a gift's impact. Well-crafted storytelling elicits strong emotions and deepens donors' understanding of the cause they're contributing to. You should also share these stories on your organization's social media platforms to amplify reach and attract new supporters.
For example, the Communities Foundation of Texas, which manages over 1,200 charitable funds, shares stories of how their benefactors have felt a tangible impact, like how the Kristofer Robinson Scholarship Fund provides educational opportunities for paraplegic and quadriplegic students in Texas.
Donor Appreciation Gifts
Thoughtful and personalized donor appreciation gifts go a long way in showing you genuinely value their support. You can express your gratitude with unique tokens of appreciation that resonate with your donors' interests and values, such as gift certificates, branded merchandise (like tote bags or coffee mugs), name recognition plaques, inclusion in annual reports, and more.
💡For first-time donors, welcome packages create a positive first impression that can help encourage recurring donations.
The more specific you can get to donors' preferences and values, the better. Say, a donor has shown interest in your organization's work with animals: A plush animal toy representing the impact they had would is a thoughtful gesture, as it illustrates that you've taken the time to get to know the donor and want to give back with a meaningful gesture. However, to do this effectively at scale, you'll want technology that can store and centralize donor information across your team.
Virtual Events
In today's digital age, virtual events are a fantastic way to keep donors engaged. These include: Virtual activity-driven fundraising events, direct online donation drives, virtual livestream videos, virtual auctions, virtual galas, virtual meet-and-greets with beneficiaries, and virtual tours of impact sites.
Another creative idea is to randomly select customers' names from a hat during a livestream to win random gifts. You can promote the livestream event through various channels, such as social media and email, beforehand to generate excitement and encourage participation.
💡If your fundraising software includes a livestreaming option (like Panorama by FrontStream does), it should also include a DONATE button on the screen so donors who are tuning in feel inspired to contribute further, enhancing the overall impact of the event.
You can show donors what your organization is doing and who it's helping through events. It's a convenient way to connect with donors who can't come in person or don't live nearby. Digital fundraising platforms make it easy to plan, manage, promote, and process interactive fundraising events securely.
Find More Ways to Say "Thank You" to Donors with FrontStream
In today's competitive fundraising landscape, innovative donor recognition strategies aren't just nice to have, but also a strategic and necessary move. Social media shoutouts, impactful donor stories, thoughtful gifts, virtual events, and continuous communication are creative approaches that make donors feel valued and inspired to continue supporting your cause.
FrontStream offers a variety of features that can help nonprofits plan and execute their donor appreciation initiatives. Our all-in-one fundraising and donor management platform, Panorama, allows you to segment donors by interests, giving history, location, and more. Panorama also amkes it easy to create personalized thank you messages, track donations in real-time, and host virtual events. By using FrontStream, your nonprofit can improve its appreciation efforts, foster long-lasting donor relationships, and ultimately pave the way for sustained success and positive change in the world.
To learn more about how FrontStream can help you creatively say "thank you" to your donors, request a demo today.