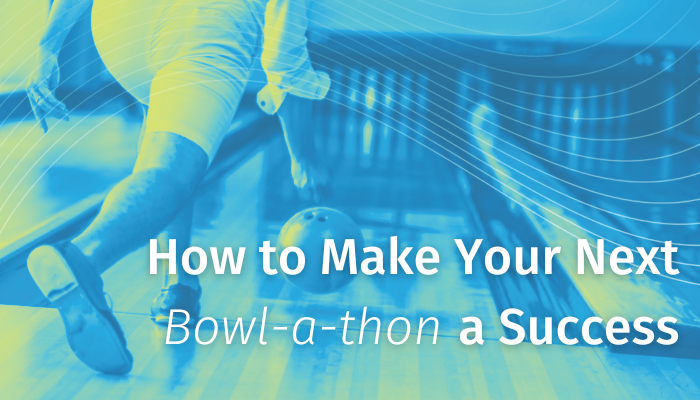 Bowl-a-thons can be a great way to raise awareness, get people involved, and raise some funds for your nonprofit organization. By tapping into natural human competitiveness, bowling fundraisers have the potential to bring out good-natured engagement and create a lasting impression. Even better, they don't have to be complicated to organize.
This blog covers the ins and outs of everything you need to put together a successful bowl-a-thon, including how to properly set a goal, create an appealing event, and rally the community to attend.
Setting Your Bowl-a-thon Goal
Start by setting your fundraising goal. This will help guide your bowl-a-thon planning and preparation and help you determine registration fees and a budget. A good guideline for goal setting is the SMART framework. Your goals should be specific, measurable, attainable, relevant, and time-based.
Specific: Setting a clear and specific goal helps drive the entire project. When determining your goal, it can be helpful to ask yourself what you hope to accomplish, why it's important, who will be involved, and what resources you will have access to. A specific bowl-a-thon goal might be, "We plan to raise $3,000 by attracting at least 20 participants at a registration fee of $75 and encouraging additional donations and sponsorship."


Measurable: This means using quantitative values as benchmarks to determine if a goal has been met. In the example goal above, it's easy to see how it would be measurable–you can determine if the goal is met by tallying up funds raised and the number of participants. If instead your goal was, "We hope to raise money with a bowl-a-thon," then hypothetically, even if you only raise $1 that goal will be met. It simply isn't specific enough in terms of what you hope to accomplish.


Attainable: Make sure your goal is realistic. If you've never held a bowl-a-thon before it might be difficult to determine what is and isn't a realistic goal. But certainly, if you expect only 20 participants, you probably shouldn't plan on raising tens of thousands of dollars. You can ask other organizations who have held similar events what their numbers were, or examine other

fundraising efforts

you've spearheaded to determine the range of what might be attainable for your bowl-a-thon fundraiser.


Relevant: It's important that any fundraising effort ties into your nonprofit's overall mission. Otherwise generating interest and getting people involved will be more challenging. One idea is to set a theme for the bowl-a-thon that ties into what you plan to do with the funds, such as "bowl for the owls" if you are trying to save owl habitats.


Time-based: Set a specific date and time for your fundraiser that is far enough out to provide enough planning time. Failing to set a target date early on can lead to endless planning that ends up wasted as no one has a clear direction or an end date in mind.





Creating an Exciting Bowling Fundraiser
Next, you want to make sure the event is exciting enough to garner interest. Ask yourself, what would make someone want to attend such an event? For bowl-a-thons, the competitive nature may be a draw for some. Others will be more inspired by the potential impact of the fundraiser – the causes they would be supporting by participating. Still, others enjoy the social aspect of it and would like to have a good time (while raising money for a good cause.)
Consider all potential motivations for participation as you plan. Let participating groups form teams and choose team names to raise excitement. Include compelling stories in your messaging about the causes that the funds you are raising will be used for. And last, but certainly not least, spice up the event with some fun add-on ideas.
Consider the following event features to include in order to raise the level of interest and excitement:
Encourage team costumes or have a costume competition.
Invite vendors to sell food, snacks, or merchandise.
Give out swag such as water bottles or t-shirts with the event logo on them to participants–or have such items for sale.
Hold a simultaneous raffle or silent auction.
Consider laser bowling or a disco theme.
Award prizes for silly things such as the best-dressed team, or the gutter ball champions.
Live stream the event so people can watch (and donate) from home.


Rallying the Community to Attend Your Bowl-a-thon
Part of convincing people to come to your bowl-a-thon is to make it an exciting and impactful event. But you have to get the message out that this is what it will be, and inspire community members to want to attend. It can be helpful to make strategic use of a fundraising platform, like FrontStream, to create event pages as well as social media strategies and email campaigns.
You can even use a fundraising platform to allow participants to make personalized pages where they can encourage their friends and family to donate and/or participate–thus extending your reach even further by activating peer-to-peer interactions. The right platform makes it easier to hold hybrid events where those not physically present can still participate, cheer on the bowlers, and donate funds.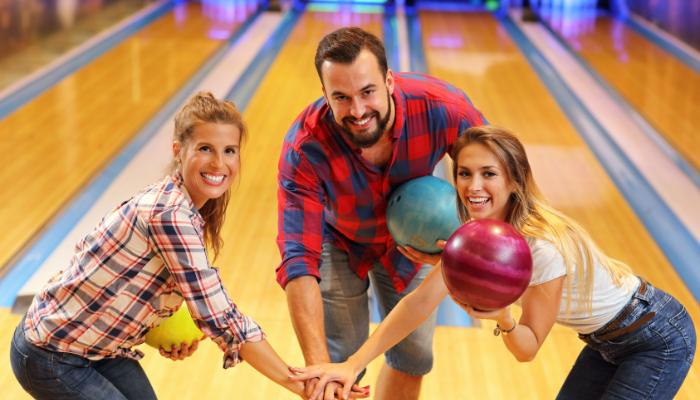 How FrontStream Can Help Make Your Bowling Fundraiser a Success
FrontStream is the fundraising platform of choice for over 20,000 socially-minded companies and nonprofits just like yours. We have the tools to power auctions, events, peer-to-peer, and online fundraising. We can even handle payment processing. Best of all, the platform is easy to use and intuitive, so you can create your event and start promoting it today. Learn how FrontStream can help you raise more for your cause and do more good in your community by contacting us to get started.