Whew. It's been a rollercoaster the last two years, to say the least. Despite the challenges, we can now take with us new insights and valuable lessons having seen just how adaptable human beings can actually be in the face of adversity. In hindsight, you can glean quite a bit of valuable information on behavioral patterns, participation levels, and engagement metrics of donors, which will help you better prepare for your organization's future. And, now that 2022 is here, preparation for your next fundraiser should already be underway. As the old adage goes, "make hay while the sun is shining." Working on your fundraising efforts should begin right away for the year ahead so that you're not left trying to adapt in the middle of a campaign.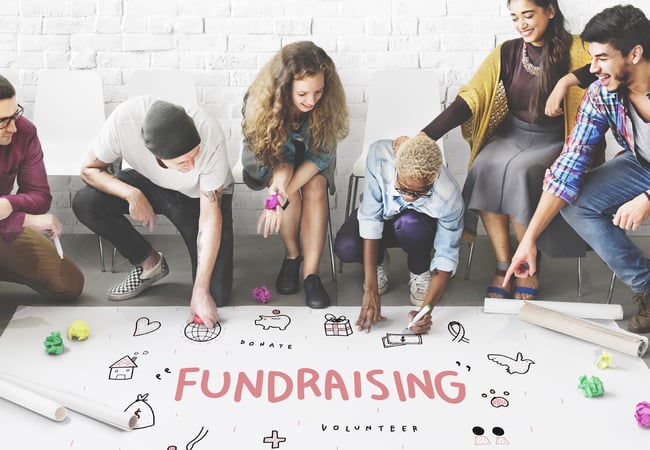 Don't fret, FrontStream is here to help you! Here are four ways you can kickstart your 2022 fundraising goals:
Stay Nimble With Better Fundraising Technology
If we learned anything, it's that it's important to stay nimble because things always change – and they're changing more rapidly than ever before thanks to technology.
So, what does that look like for fundraising events? Whether you're a nonprofit aiming to boost engagement and donations to further your mission or an organization attempting to raise funds for a one-off fundraiser, leveraging technology is the first – and maybe most important – step. Keeping your supporters informed and engaged in this technological age is easier than ever before, but it can also be time-consuming and confusing when you don't know where to start. Thanks to technological advancements found in new platforms, like automation, communication can be as simple as the click of a button.
When it comes to hosting events, it's clear that virtual options for fundraising events are here to stay, but hybrid fundraisers have come to the forefront as a preferred and more inclusive way to reach a bigger audience. Keeping your fundraisers flexible with hybrid-style events will give donors and participants a choice in how they want to join the event and keep your organization nimble in the process.
Use These Fundraising Checklists
To start off on the right foot and stay ahead of any unforeseen curves, make sure to get yourself organized for your next event with a system of checklists. By implementing this best practice for fundraising you can stay on top of each step along the way. In this bundle, you'll find 4 Checklists Every Event Planner Needs, which feature the most essential checklists to make your life easier. These will help you stay on top of promoting your auction, soliciting auction items, selling sponsorships, and finding volunteers. Checklists are a practical and smart way to see everything from a 30,000-foot view of your event so you don't lose track of any of the details.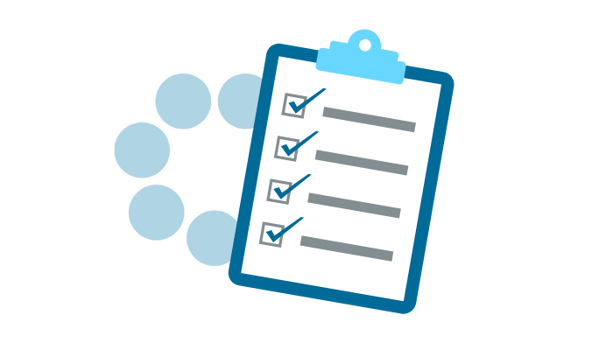 Avoid These Fundraising Mistakes
Mistakes are easy to make when you've got a lot of balls in the air, particularly when there's a lot going on in the world that's out of your hands. Fundraising isn't easy and there's a lot to accomplish so you can keep your mission funded, but mistakes made during even just one of your steps can be costly. In this guide, 7 Peer to Peer Fundraising Event Planning Mistakes, you can discover the most common mistakes and learn how to avoid them so you don't lose donors. Even the most well-known and biggest nonprofits make mistakes from time to time and have forgotten some of the key steps found in this guide! Stay aware of the pitfalls that can be easily avoided just by knowing where they are.

Diversify Your Fundraising
With the world in constant flux, your nonprofit needs to take a proactive approach in diversifying your fundraising efforts so you can further your mission, no matter what is happening. From virtual and hybrid events to digital engagement of your donor audience, there are a host of new and effective ways to raise funds to do more good. Check out our visual guide, 10 Smart Ways to Diversify Your Nonprofit's Fundraising Efforts and Raise More and start exploring diverse ways to expand your fundraising efforts, whether it's an in-person 10k, a virtual auction or hybrid fundraising event.
At FrontStream, we want to give you the tools to not only kickstart your fundraising campaigns for 2022 but we want to be your biggest asset year-round, every year, so you can do more for your mission.
Learn how FrontStream's innovative, integrated fundraising platform can help you quickly and easily launch successful fundraising events and donation campaigns by reaching out to us today!