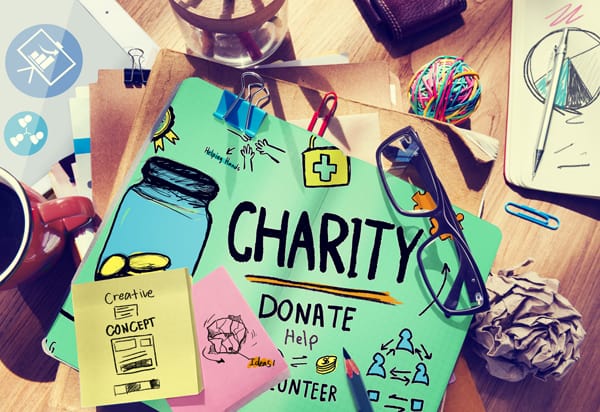 One day it's business as usual at your nonprofit organization, the next day you wake up to find that your phone is ringing off the hook and your website traffic is through the roof ... You're a cause célèbre.
Many charities and nonprofits have periods of time when they're the subject of unexpected media attention (think ALS and the grassroots Ice Bucket Challenge). This week, changes to immigration policies have put the American Civil Liberties Union (ACLU) in the spotlight, with many celebrities vowing to match donations made by their fans online.
Thank you all for your support! https://t.co/4dpBiXIk8W

— ACLU National (@ACLU) January 30, 2017

So, your cause is in the news – are you doing everything you can to help your loyal fans and brand new donors support you quickly and securely?
Most organizations have a plan in place to make sure everyone knows how to respond efficiently and effectively if you have a period of increased volume online. Have you reviewed yours with your team? Here's are five things we suggest to build into your plan!
1. Make sure your donation form is mobile.
You already know that many of your supporters are moved to act after being referred from email and social media sites. The majority of these potential donors are looking at your website on mobile devices like smartphones and tablets. If your site's donation form isn't mobile compatible, you might be making it difficult for your donors to support you. Here's now to ensure your donation form works for all donors: Do a periodic check at the office to see if your donation links work on different devices. Get your staff to see how they look, preferably across a range of smartphone models or tablets. Don't forget to fill in the forms and click through as far as possible. It's a quick way to make sure your donors will have a good experience giving to your cause!
2. Have a welcome plan in place.
Many new donors may be first introduced to your nonprofit through a media report, a celebrity, or a friend asking them to donate or support you. This is your opportunity to welcome them warmly and tell them in your own words what you are all about! Personalize your "thank you for your donation" email to introduce other things they can do to support your cause, like signing a petition, attending an event, following you on social media, and so on. You may want to consider crafting a unique follow-up email to thank those donors for taking action for your cause. They were moved to give for a special reason - make them feel special in return. (This is a good plan whether or not your cause is getting a lot of media attention!)
3. Ensure that donors have diverse payment options.
Offer donors as many ways to complete their online donation as possible. For instance, do you include PayPal along with credit card options? It also means making sure your payment gateway can take debit cards with a credit card logo. If you're not sure what payment options work on your donation form, find out by giving your gateway provider a call! (Also, your online donation form should be as streamlined as possible in order to avoid pain points - and abandoned forms. Save asking for mailing addresses and phone numbers for your Contact Us page in order to encourage donors to give online as your preferred method.)
4. Extend the gift by incorporating a matching program.
Research shows the majority of Fortune 500 companies match donations made by their employees, but many employees don't know about this powerful way to boost their gifts! Include questions or content on your donation forms to remind donors that they may be eligible to double their donation. You can even include an integrated corporate gift matching option on your donation form to make it easy for your donors to look up their employer and see if they have a matching policy. Follow-up with a reminder by email suggesting that your donors check in with their Corporate Social Responsibility teams or HR departments to apply for a gift match. This is a great way to extend one-time donations to be as impactful as possible.
5. Thank your influencers.
As we mentioned in the second point, it's definitely important to thank your donors - but it's just as important to thank the people who boosted your cause online the first place. If a celebrity, politician, or influential community member is supporting your cause in the media or on social networks, encouraging people to take action for you, be sure to reach out to them and thank them for their efforts. Building relationships can be a long-lasting reward, even after the buzz quiets down.
Thanks for your support @baratunde! Who else wants to help us get to a million Twitter followers by the end of the week? https://t.co/nx6gh9ZGOr

— ACLU National (@ACLU) January 30, 2017

The spotlight could be on your organization or your cause at any time. Are you prepared to run with it? Working out your plan now can simplify your actions for the future.
Get the latest trends and topics delivered to your inbox!
Subscribe to FrontStream's Blog