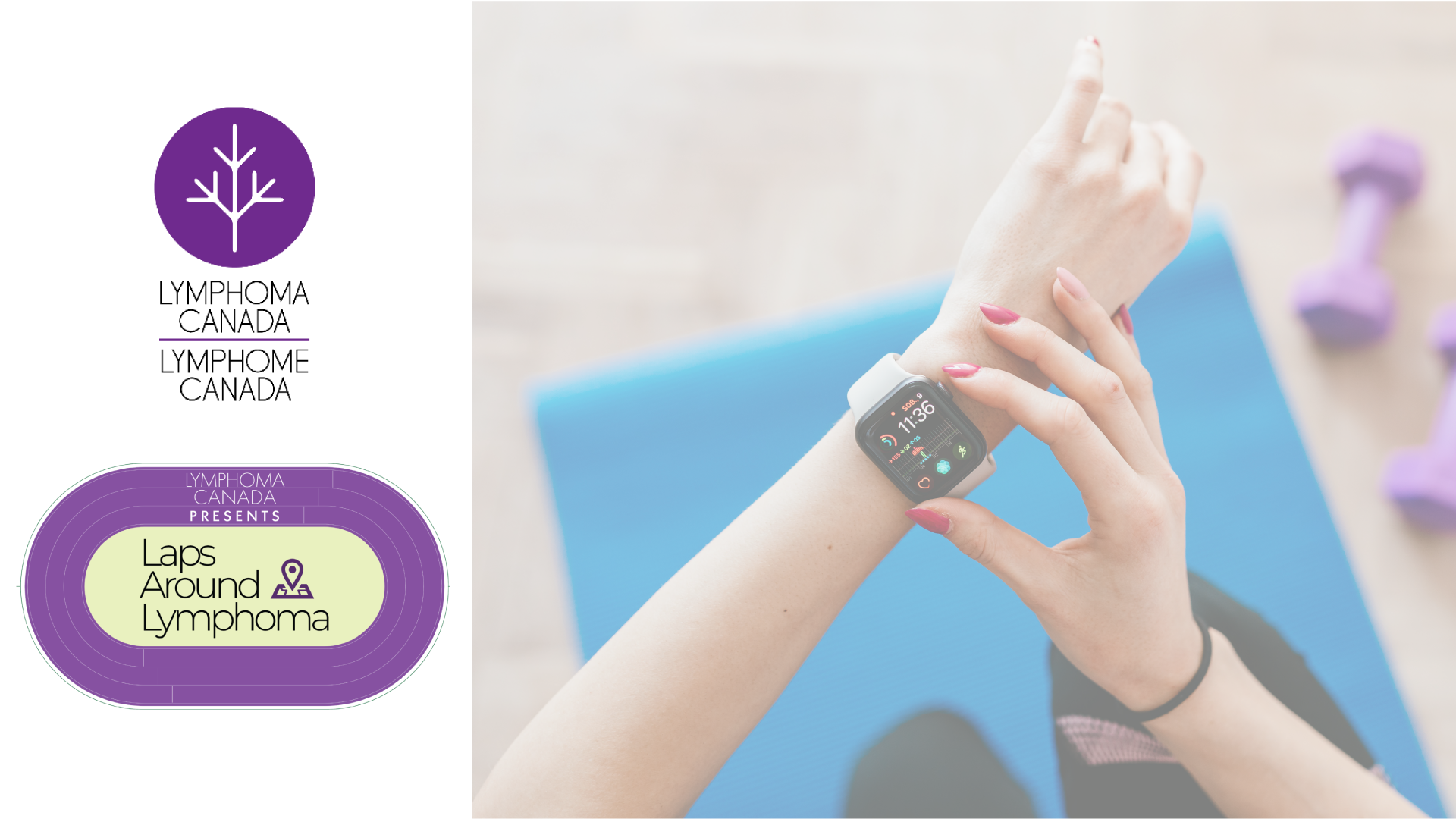 Lymphoma Canada initially planned to do a new, in-person event in 2020. However as we've all seen, 2020 had different plans. When it became clear that they would need to adapt their plan, Lymphoma Canada got creative and successfully implemented a virtual step challenge event that not only exceeded their fundraising goal, but also engaged new supporters and strengthened existing relationships with key supporters.
Laps Around Lymphoma raised over $55,000- more than 110% of their initial goal. Keep reading for the 10 steps they took that made their virtual challenge event such a success!

Define your event strategy.
Virtual events allow you to get creative. You're not limited by venue availability, parking or any of the other logistics that go into planning an in-person event. However, you do need to make an event plan, define your goals, set key dates, and provide a structure for your attendees.
Lymphoma Canada chose to create a virtual fitness challenge event called Laps Around Lymphoma. In addition to traditional fundraising, participants could set an activity goal- in this case, they choose to add up the number of steps they took during the event- and track their progress in real-time.
Participants registered for the fundraising event and paired a smartphone or wearable fitness device to the connected activity tracking app to track their activity during the campaign and physically move toward the fundraising goal. As they took steps towards their activity goal, participants were encouraged to invite friends, coworkers and their families to join their team or make donations to the cause.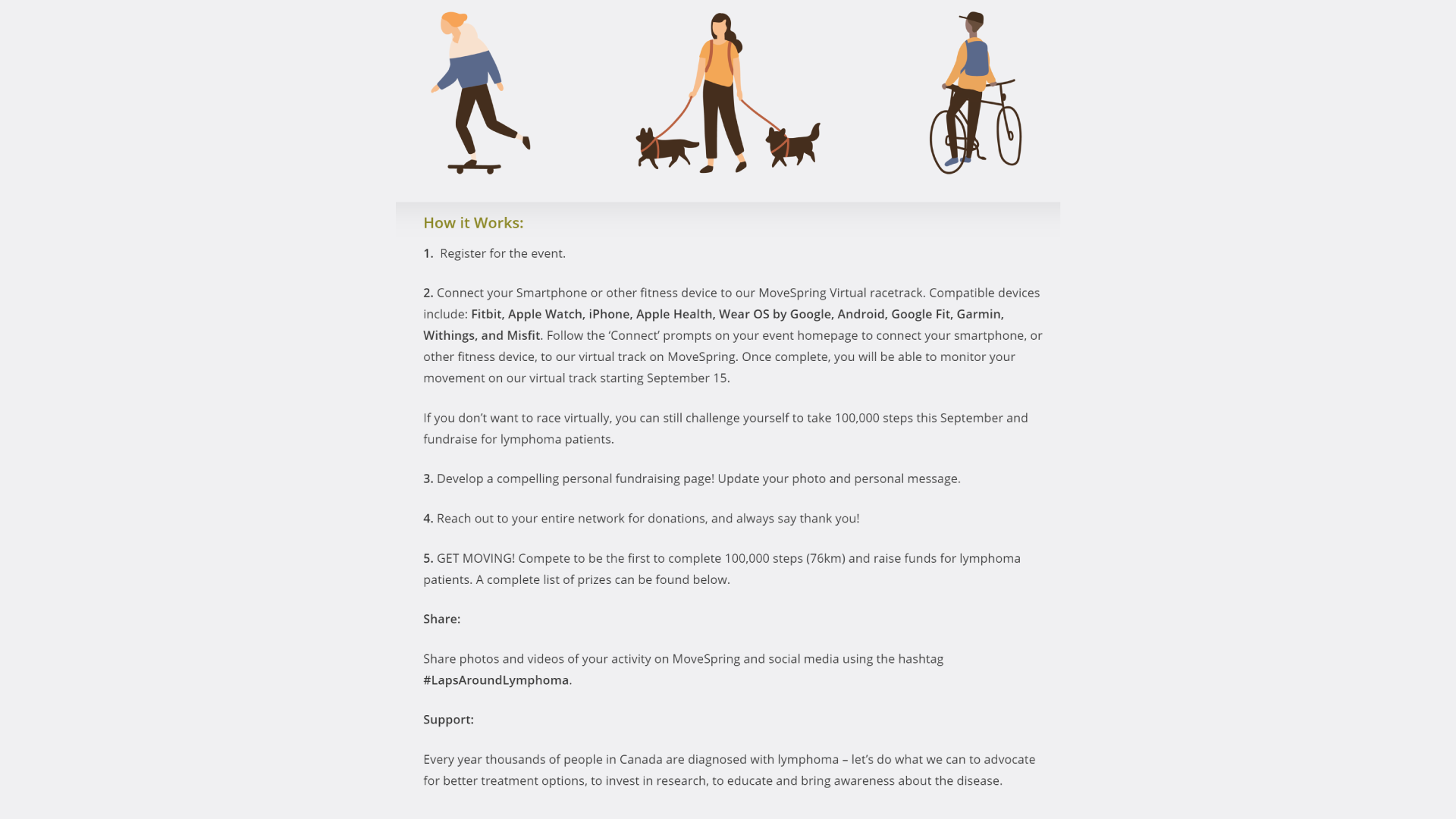 Lymphoma Canada included a breakdown of the steps to participate on their website and challenged participants to take 100,000 steps collectively between September 15 and September 30. They chose 100,000 steps, as it links directly to their mission and challenges participants to take steps in support of the 100,000 Canadians currently living with Lymphoma.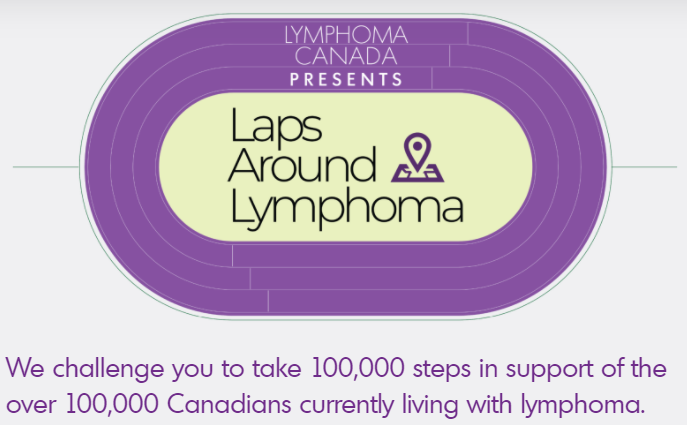 Select a platform that supports virtual real-time participation and fundraising updates.
Real-time updates are key with virtual events as they allow participants to immediately experience their fundraising progress, achieve physical activity goals, and engage and motivate other team member or participants. Connecting a smartphone or fitness tracker means that participant activity can be tracked with each step taken from anywhere, anytime.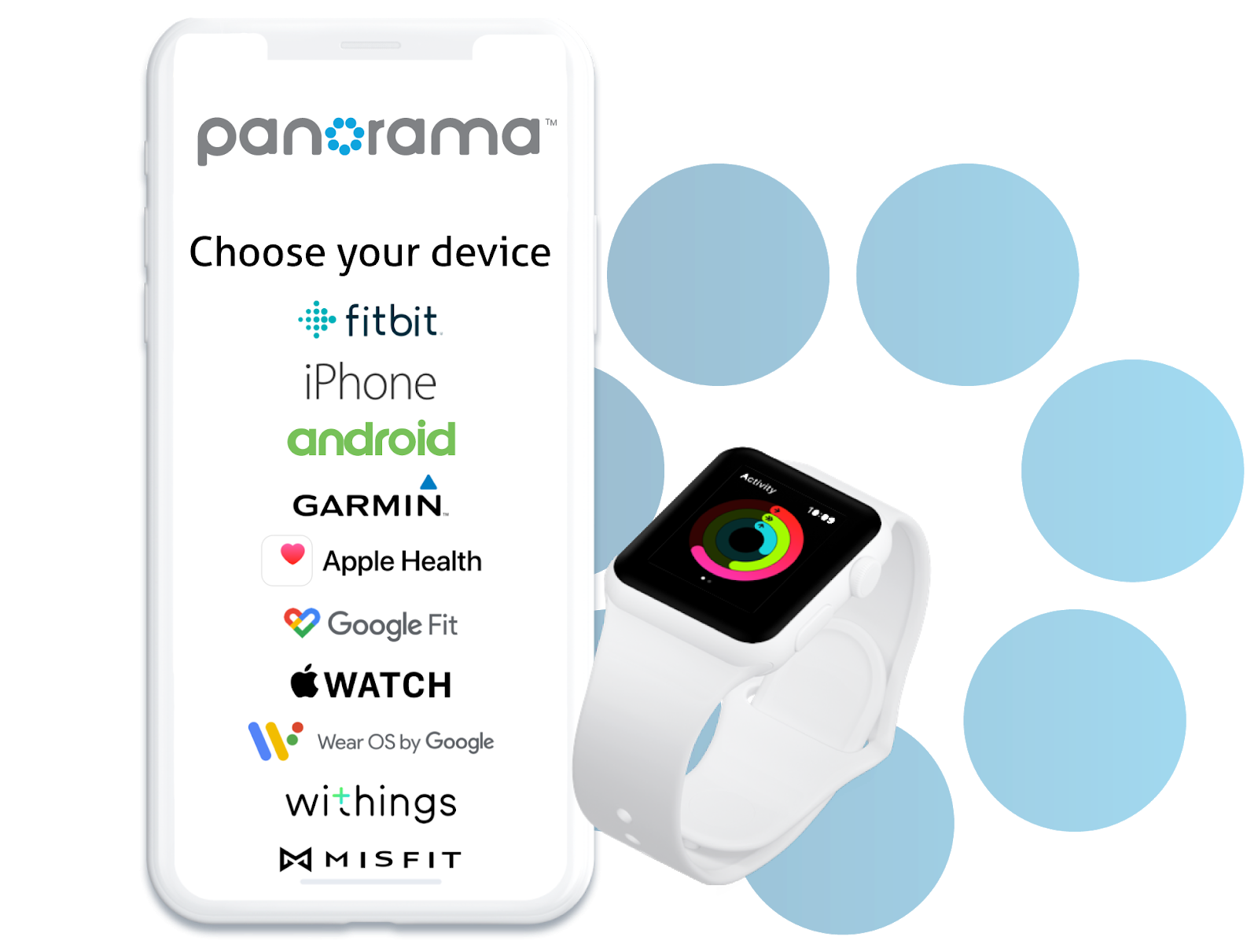 Through a partnership with MoveSpring, FrontStream offers real-time activity tracking for virtual peer-to-peer events as part of their integrated digital fundraising platform- Panorama. As a FrontStream customer, Lymphoma Canada just needed to add & connect the MoveSpring fitness tracking app with their peer-to-peer event and they were ready to launch their virtual challenge event.

Consider creating an enhanced virtual experience for your fundraisers.
The user experience is key for virtual events. Participants are increasingly looking for a seamless registration process, an easy to use app, and extras that help create competition among participants. FrontStream's integration with MoveSpring allows participants to see their activity on a virtual racetrack, unlock fun surprises and milestones and chat with other participants. This gamified experience creates a sense of community that might otherwise be lacking with a virtual event.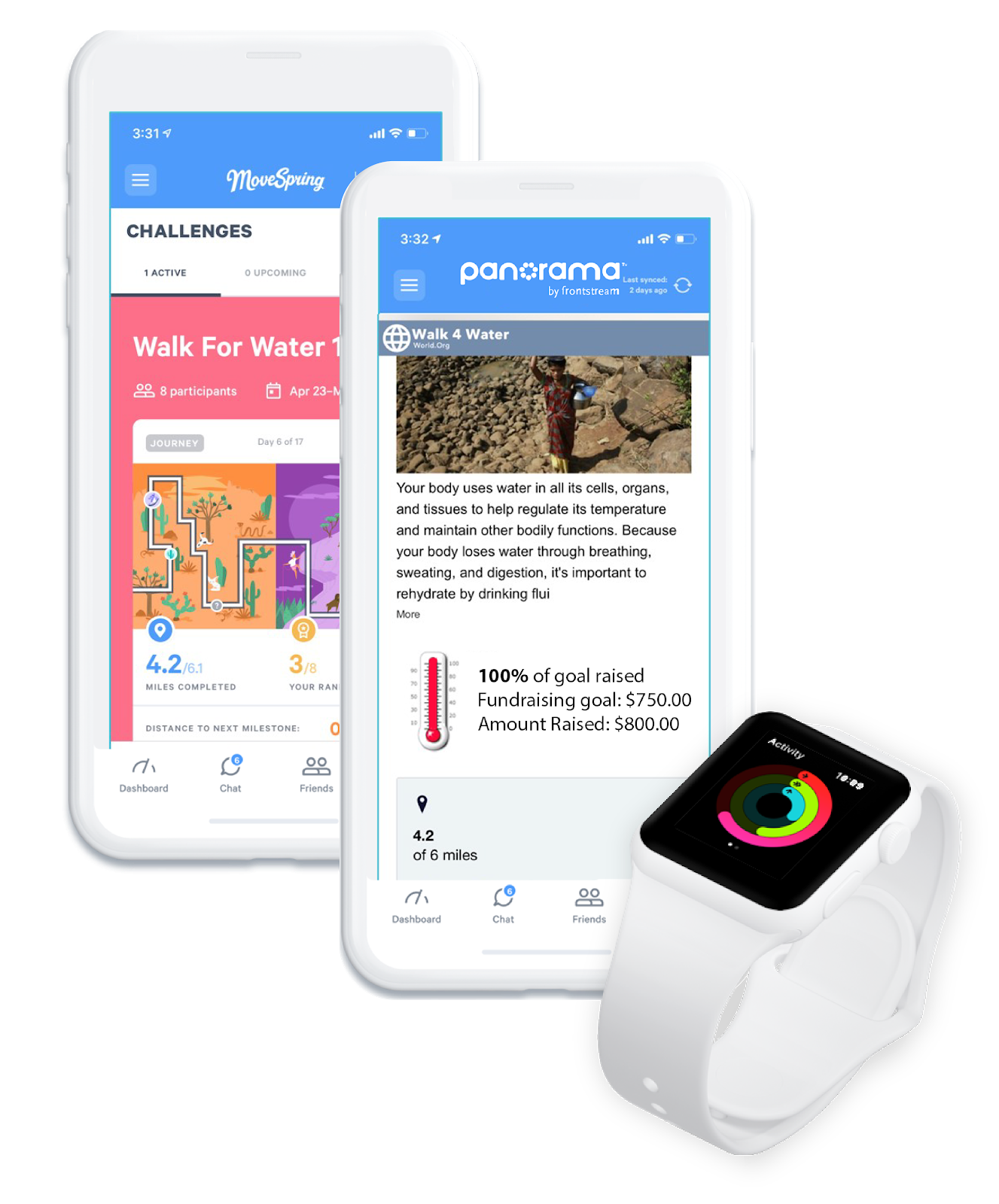 Engage your VIP and core supporters.
Launching a new event is always daunting, but navigating the process during a global pandemic is especially challenging. After defining their event and setting up the user experience, Lymphoma Canada's next step was to engage their core supporters. This core group of supporters can usually be counted on to attend community events and fundraisers and socialize with other members of the community. Once they made the call to go virtual, the team at Lymphoma Canada ensured that their inner circle of supporters was on board.

Involve your corporate partners.
One of those key supporters happened to be a corporate partner -DPM Energy- that agreed to sponsor the event and create a corporate team with 16 participants. The team consisted of co-workers who already knew each other from the office, but signing up for Laps for Lymphoma helped maintain connections between employees while they worked from home. And- in addition to competing with all the other participants registered for the event- they could compete within their own team for top fundraiser and most steps. This not only created deeper relationships between Lymphoma Canada and DPM Energy, but also lifted morale and increased employee engagement in both organizations.

Set smart, achievable goals with opportunity to exceed.
The team at Lymphoma Canada needed to create all new goals for this event- including number of steps and the overall event total. They initially wanted the challenge to end once each participant reached 100,000 steps, but they worried that participants would be less excited if they obtained the goal right at the beginning of the campaign. They chose to keep the activity goal open-ended and many participants achieved 500,000 plus steps and checked the activity rankings daily.
For the overall event fundraising goal they worked within their team to create a reasonable goal. With a new event you don't want to set the number too high or too low, and the team ended up with a goal that was just right. They finished at over 110% of their goal of $50,000, raising more than $55,000 total.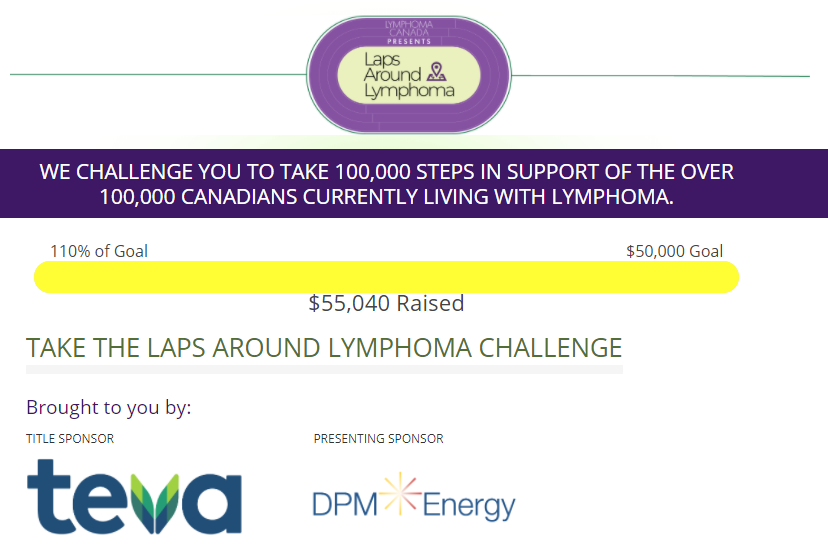 Promote your event through multiple channels.
The team at Lymphoma Canada used the engagement tools in Panorama's all-in-one digital fundraising platform to call previous supporters and drum up new participants for the event. They also went virtual in their outreach and took out paid ads on Facebook and Instagram. While most nonprofit event budgets have little to no funds allocated to marketing and outreach, hosting a virtual event meant the funds saved from park permits, port-a-potties and day of treats could now be reallocated for these paid ads. The investment paid off and Lymphoma Canada engaged many new participants through these ads.

Open your event to all supporters regardless of location.
The team didn't have to set limitations for participation based on location as the event was open to include anyone from any part of Canada. Despite the fact that their office is located in Ontario and most of their supporters previously came from that area, they had participants register from the east and west part of Canada from British Columbia all the way to Newfoundland!

Create exciting incentives for fundraisers.
Fundraising incentives aren't a new idea, but people still love to compete for them. Nonprofits may not normally allocate funds to purchasing big items to use for prizes, but a virtual event can free up funds normally allocated to physical items or needs that are not needed at a virtual event. Additionally, items can be used as a great sponsorship opportunity.
Lymphoma Canada chose to create prizes for the top three challengers (top number of steps) and top three fundraisers. They chose prizes that are relevant to physical fitness- like airpods or a fitbit for top challenger and top fundraiser.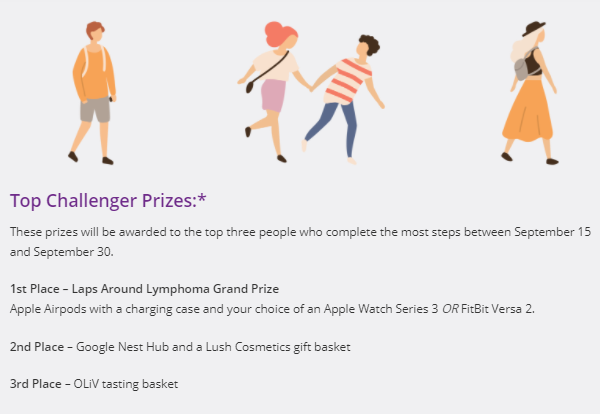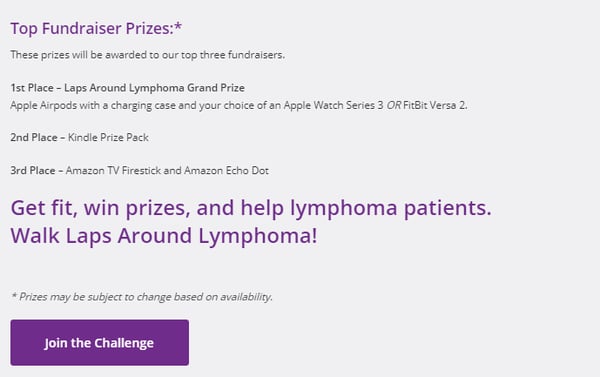 Recognize your partners & top fundraisers by saying thank you
The most important step of any successful campaign is thanking the people that helped make it a success.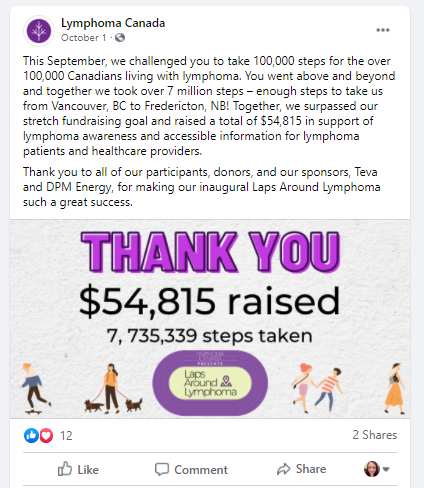 For your sponsors, be creative and find ways to give them visibility despite the fact that there's no in person event with signage, programs, or other collateral. Lymphoma Canada listed sponsor logos on their event page, included them in emails to participants and created featured social media posts. They also waived the registration fee for a set number of participants for each sponsor as an added benefit.
In addition to automated email receipts (generated within the Panorama platform) that are sent to donors, top fundraising and challenger participants were featured on the homepage during the campaign. Their homepage also featured a running ticker with donor names.
Laps Around Lymphoma was a huge success and the team is already working on plans for next year. For more information about hosting your own event with Panorama, click here.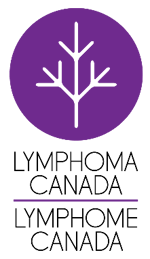 Lymphoma Canada empowers patients and the lymphoma community through education, support, advocacy, and research. They promote early detection, finding new and better treatments, helping patients access those treatments, learning lymphoma's causes, and finding a cure.

FrontStream is a leader in the nonprofit fundraising industry and makers of the Panorama by FrontStream- your all -in-one digital fundraising platform.
With over 20 years of experience in the fundraising software industry, our FrontStream team is mission-focused on helping nonprofits and socially responsible corporations raise more funds to do more good. Through our innovative and secure fundraising solutions, we help organizations reach their goals and effect positive change in the world.
Additional Resources:
Webinar: Virtual Events and Real-Time Participation
Blog Post: How to Engage Your VIP Supporters to Maximize Donations
Walk, Runs and Rides with Panorama by FrontStream