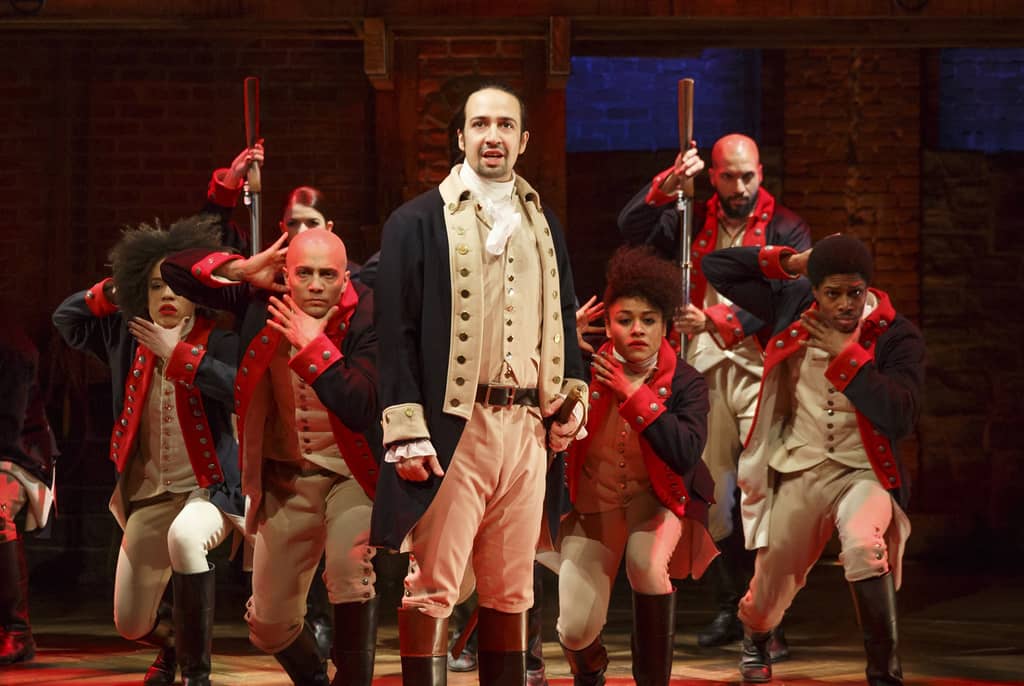 Depending on the weather where you are right now, it may be hard to imagine severe storms, flooding and hurricanes decimating parts of the world. But for those living in Puerto Rico, the effects of last fall's Hurricane Maria are still being felt, with thousands of the island's inhabitants remaining without electricity and a higher-than-estimated death toll.
Fortunately, in a small bit of feel-good news, actor/musician Lin-Manuel Miranda is stepping in to offer assistance in raising funds to help the island recover. He announced that he's bringing his wildly popular musical Hamilton to Puerto Rico in 2019, and he'll be among the cast members taking part. The tickets for Hamilton will be cheap for Puerto Rico citizens - only $10! - but there'll be some higher-cost tickets also available, with the proceeds from those tickets going towards rebuilding the island's arts funding.
ABC News did an interview and write-up on Miranda's charitable efforts, noting that this isn't the first time Miranda - who's of Puerto Rican descent himself - has put his star power to good use through fundraising. Last October, he gathered fellow musicians together as the collective "Artists for Puerto Rico" and recorded the song "Almost Like Praying" with proceeds being donated to hurricane relief efforts.
However, the support doesn't stop there - the next hurricane season is approaching fast, and fundraising continues to take place. As part of The Public Theater's 2018 gala auction, there's round-trip airfare and two tickets to see Hamilton in Puerto Rico up for grabs. If you want to get a bid in, you're not too late - the auction ends on June 14th at midnight EST, so consider supporting both a great nonprofit and a great cause!
Get the latest trends and topics delivered to your inbox!
Subscribe to FrontStream's Blog