The phrase "doing well by doing good" implies that when businesses align their CSR initiatives to their internal strengths, the results are increased for community and employee engagement, as well as a better bottom line. This saying isn't just lip service! Project ROI discovered that well-managed CSR programs can "increase revenue by as much as 20%, command price premiums up to 20%, and increase customer commitment by as much as 60%."
It seems that doing well by doing good equals the best of both worlds, but does every company buy into the philosophy?
Some corporations are finding out the hard way that when it comes to good works, there's another slogan that applies: "Honesty is the best policy."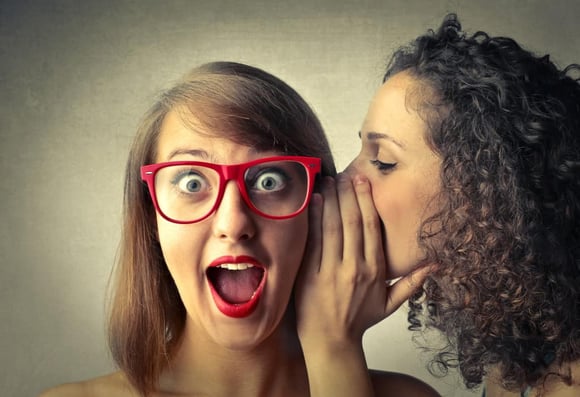 CSR DONE WRONG
In wake of the recent automobile emissions cheating scandal, too many people are ready to write off CSR initiatives as an exercise in marketing rather than social responsibility.
In truth, insincere CSR programs can seem like just another marketing ploy. Businesses with disingenuous campaigns or programs lacking true positive impact will lose customers.
CSR DONE RIGHT
Happily, there are several companies getting it right. We can learn a few lessons from those who are doing well by truly doing good!
1. Start by aligning your CSR goals with your company goals: For many businesses, this may mean designation as a benefit corporation, or a B-Corp for short. The general idea behind a B-Corp is to allow for-profit companies to integrate corporate goals with environmental and social benefit. One successful B-Corp is New Belgium Brewery, which voluntarily pays a premium on their power bill to ensure they are supplied from the cleanest source possible. They're also conserving natural gas by using energy-efficient kettles in their brewing process to heat twice as fast as traditional ones. By utilizing the B-Corp structure, New Belgium Brewery can focus on profit and reduce their environmental footprint. The plan is paying off, as they are currently the third largest craft brewer in the nation!
Integrated CSR is not just reserved for B-Corps. Any business can have a successful responsibility plan. The key, according to a working paper out of Harvard Business School, is to have discipline and organization. The report says, "The fundamental problem with CSR practice is that companies usually don't have a CSR strategy, but rather numerous disparate CSR programs and initiatives." More and more, companies are moving away from ad hoc CSR initiatives and into more focused and aligned programs that create a larger impact.
2. Focus your CSR programs around your employees' interests. Currently, millennials and Gen X make up nearly 70% of the workforce. These two cohorts are known for their desire to work for companies committed to making a positive impact on society. They're not the only ones: Cone Research reports that 79% of people prefer to work for a socially responsible company!
Subsequently, a study by Dale Carnegie shows that 54% of employees who are proud of their company's contributions to society are more engaged with their work. Connect the research dots and you get a winning equation: Willing employees + genuine CSR opportunities = engaged employees = a better bottom line.
One company plugged in to this equation is Acuity. Recently named number 3 on Fortune's List of 100 Best Companies to Work For, the company allows employees to decide which organizations receive annual charity donations. Last year, Acuity gave away over $1 million dollars in contributions! Acuity also invites employees to participate in strategic CSR planning. As a result, they have a mere 2% turnover rate, and have grown into a company with $1.1 billion in annual revenue.
3. Remember – your reputation matters! When customers see a company's values translated into actions, brand loyalty generally follows. Panera Bread can attest to this effect, as they currently hold the #1 reputation ranking in Fast Casual Dining by the Reputation Institute. They earned this prestigious ranking due to how positively their customers perceive their CSR initiatives. In Panera's case, perception is reality as their reputation report states, "Panera has made it a priority to fight food insecurity and poverty in the U.S. through initiatives like Panera Cares and Day-End Dough-Nation™. Panera has successfully integrated these social missions into its core business."
It seems to have paid off for the company too, as according to The Reputation Institute, their stock rose 30% from July 2014 to July 2015 and 74% of people surveyed said they would buy from Panera based on their positive reputation.
These examples are just a few of the reasons that CSR efforts can't be dismissed as marketing ploys. When CSR initiatives are sincere and well-planned, they benefit communities and businesses alike. It's exciting to see how many companies are choosing every day to do the right thing for the benefit of all.
Want to learn how your company can launch an effective CSR and employee giving campaign? Check out our ebook on building an effective CSR program!
Get the latest trends and topics delivered to your inbox!
Subscribe to FrontStream's Blog