The landscape of charitable giving is changing. A new generation of donors, volunteers, and corporate philanthropists are seeking opportunities beyond one-dimensional, offline giving. These humanitarians want to do more than fundraise- they want to be part of a social movement to change their communities and support the causes they are passionate about.

FrontStream and MoveSpring's innovative new partnership meets this philanthropic shift head-on by adding a fundraising function to the MoveSpring platform. Users can create a step challenge and link it to a campaign to fundraise for their favorite cause.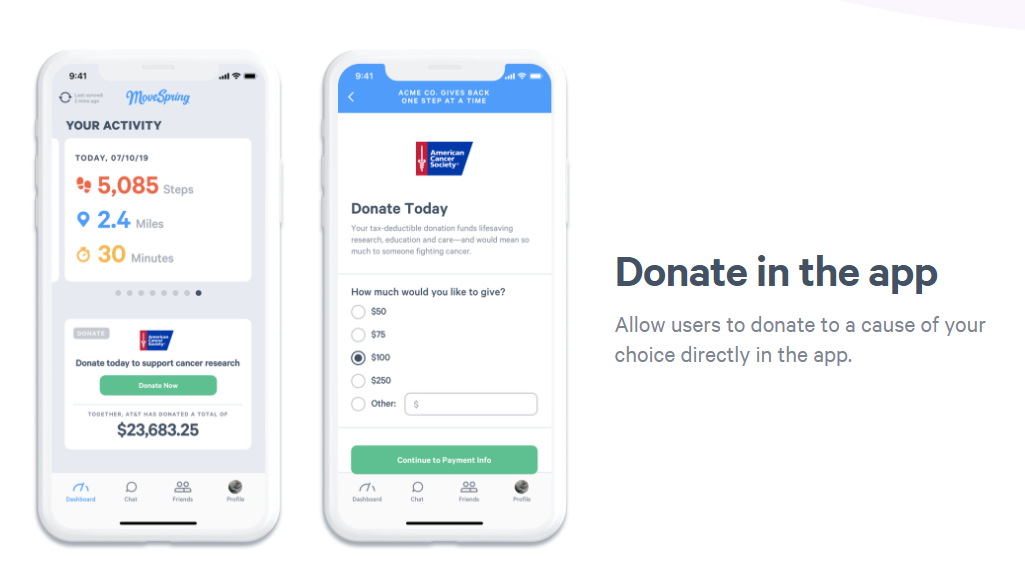 Users can then customize their step challenge by unlocking fun surprises and milestones as they move in real-time along a virtual map.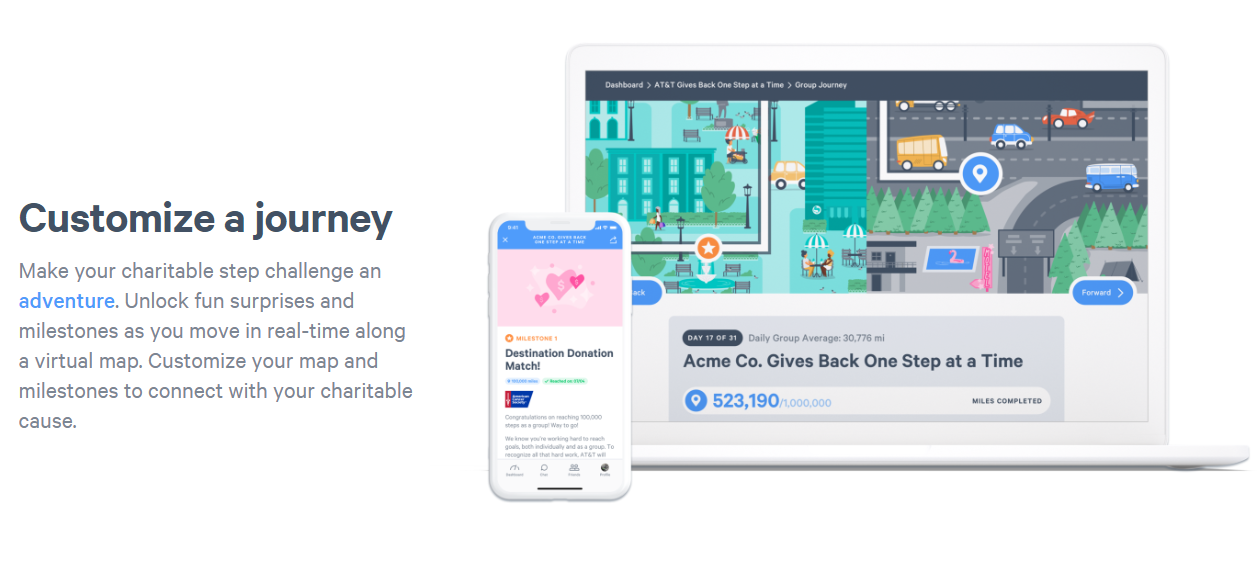 Community focused features allow users to participate individually or in groups, share meaningful content, and challenge other participants through the in-app chat feature. A wide variety of modules and challenges encourage solidarity and accountability to heighten motivation and giving.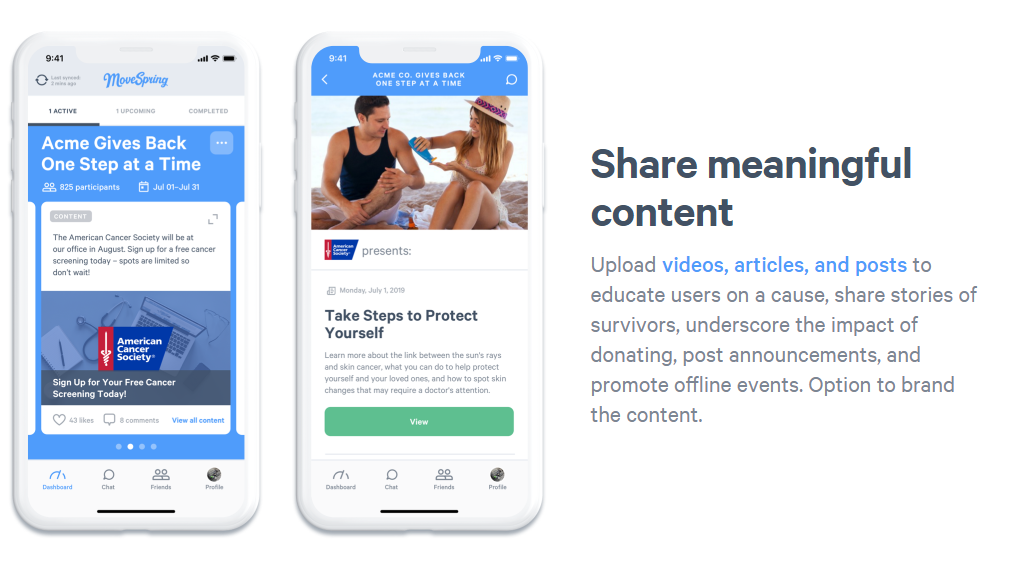 This virtual technology is ideal for employee engagement as well as branded Nonprofit/Corporate cause partnerships. Employee and group challenges create an original and competitive experience allowing people from any location to feel vested in the campaign. This is the next generation of fundraising and FrontStream and MoveSpring are making it a reality.

is a team with over 20 years of experience in the fundraising software industry and is trusted by over 10,000 nonprofits and companies. From the beginning, FrontStream has focused efforts on helping organizations expand their fundraising and make a positive impact in their communities.

is an out of the box, thought leader in health activation and engagement. They partner with organizations across the globe to create easy-to-use wellness solutions that both admins and users love. With MoveSpring, its easier than ever to make fitness fun for everyone.
Click here to read the full partnership announcement or contact Joseph LoPresti at joseph.lopresti@frontstream.com or 703.344.5535 to learn more. Click here to visit the MoveSpring landing page and request beta access.