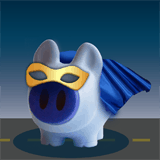 Howdy Folks!
When it comes to your fundraising dollars you should always put your best hoof forward to protect them. This month, I want to make sure you're educated on donor fraud and how to prevent it. I've got some important tips to help you!
Stay On Top of Your Nonprofit's Account Activity
One of the best ways to prevent donor fraud is to carefully monitor your nonprofit's account activity. Watch out for the following:
Excessive authorizations (high volume of transactions being processed within a short window of time)
Outlier donation amounts (high/low)
Anything out of the ordinary (Unusual donor locations, donations at odd hours, or irregularities in addressing information like post or zip codes)
Tips for our Fundraising Pro Clients: Our software offers donor fraud prevention features such as CAPTCHA and CVV in efforts to protect our clients. Click here for more info and to be sure you're doing what you can to stay protected.
Pay Attention to How New Security Measures Affect Your Nonprofit

Do you know about EMV Chip Card Technology? EMV chip technology is becoming the global standard for credit card and debit card payments. This standard has many names worldwide and may also be referred to as: "chip and PIN" or "chip and signature." Chip technology is an evolution in payment systems that will help increase security, reduce card-present fraud and enable the use of future value-added applications. EMV chip card technology is rolling out across most financial institutions in the coming months – many already have it in place.
EMV chip cards are much harder to counterfeit than the magnetic-stripe credit and debit cards. Studies indicate that as a result, point of sale fraud will decrease by 17% - from an estimated $6 billion last year to $5 billion by 2018.
Why is this important to you? This advancement in payment technology may increase card-not-present fraud as fraudsters turn their attention to e-commerce. During Canada's EMV migration, there was a 54% decline from 2008 to 2013 in lost/stolen cards, while fraudulent card-not-present transactions saw an increase of a whopping 133% over the same time period.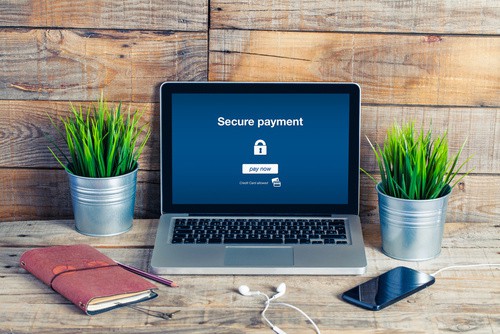 Credit Card Fraud Specific to Nonprofit Organizations
There are some types of credit card fraud that nonprofits are more likely to encounter. Here are a couple important examples to keep in mind:
Card tumbling
There are certain formulas that are used to mathematically assign credit card numbers. Once a credit card number is acquired, it will be tested in different variations, often on charity websites, for validity. After the tumbler has found a working number, they use the information at online marketplaces that don't require the card's name or security code.
Clone charities
One of the more sophisticated techniques employed by fraudsters is the creation of a clone charity. The fraudster will set up fake accounts and use genuine fundraising techniques to solicit false donations. The sheer massiveness of the Internet makes it easy for clone organizations to bury themselves online, so it's important to establish clear measures to protect your nonprofit from internal and external donor fraud.
What Steps Can You Take to Protect Your Nonprofit Against Donor Fraud?
Review your merchant services agreement or reach out to your provider directly to discuss what donor fraud prevention and quality control measures are currently in place for your organization.
Investigate the extent to which your payment gateway or payment processor is involved in the safety and security of your account in respects to donor fraud and its respective consequences/fees.
If you do not already monitor your daily processing activity, start today. Being informed and conscientious is the best way to protect yourself against donor fraud.
Well, that's a wrap for this month's tips, I'll be back next month with more fundraising poinkers (I mean, pointers!) for you.
Hogs and Kisses,
Frank D. Pigg
Get the latest trends and topics delivered to your inbox!
Subscribe to FrontStream's Blog