In-person or virtual events? That is the question many nonprofits are faced with this year. Omicron has thrown a huge wrench and everybody's plans. With digital fundraising trends continuously changing, nonprofits are wondering if they will ever go back to hosting in-person events? Or if virtual events are here to stay.
Typically, we have seen nonprofits follow the auction playbook and create auctions or galas with riveting auctioneers to help sell their products and services. However, due to COVID 19, we have seen an increase in virtual auctions and events. With online and virtual events becoming a key factor in nonprofit fundraising, will nonprofits want to return to hosting in-person events?

What Does This Mean for the Nonprofit Market?
That vast majority, 80.2% of organizers who have been able to reach a wider audience with virtual events, are not ready to give that up. There is a functionality that allows for a wider reach of a larger audience, and convenience for people that cannot even make it at the last minute to a live event. It is not just valuable for getting nonprofits through these more unprecedented times, but also for maximizing event outreach once our world returns to normal.
As restrictions start to ease, many nonprofits look for the perfect solution to incorporate their in-person events with virtual ones. By combining the ideas, nonprofits can create hybrid fundraising events. Hybrid events have helped nonprofits expand their reach and increase awareness for their fundraisers by allowing donors to donate and register from areas outside their local communities.
Check out these hybrid event success stories and learn how your nonprofit can benefit from these kinds of events:
Hybrid Event Success Stories
Girls Inc. Of New Hampshire
Girls Inc. Of New Hampshire is an organization that provides life-changing experiences and out-of-this-world solutions for their problems. They had to adapt quickly and ended up pivoting their in-person gala to more of a hybrid solution.
They created a virtual auction with BiddingForGood and used Facebook and YouTube to livestream. They used their leaderboards and encouraged direct donations. Girls Inc. invested in their virtual event and hired a talented auctioneer and invited every friend in their database to that event. They utilized all the features in BiddingForGood and their results were incredible. They attracted four times the number of attendees than they did in previous years, and they only spent about 13% of their allocated event expenses. They utilized a lot of our tools and made the most of their hybrid event. You can read the full success story here.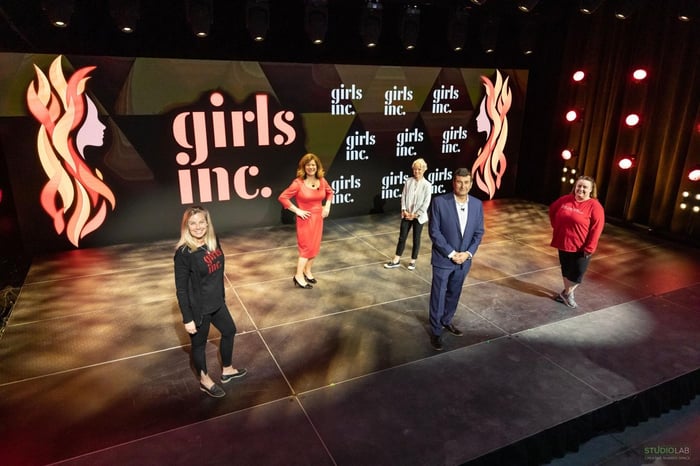 Jacksonville Humane Society
Jacksonville Humane Society usually hosts an annual walk, a silent auction, and a community festival called the Mutt March. They adapted their event to be more in line with current times and moved their auction online. Because some of their feline friends usually prefer to stay indoors, Jacksonville Humane Society already had a virtual walker option for their supporters who couldn't attend in person. So, it was easy for them to switch their registration settings, to be a virtual participation option.
Having that virtual participation option allows supporters to still participate but from the comfort of their own homes. Jacksonville Humane Society also asks its supporters to continue to raise funds online and ask the attendees with pre-purchased tickets to consider donating those registration fees to the organization. What is so incredible about their donor community is that they didn't receive a single refund request.
Jacksonville Humane Society continued to create their traditional gift bags but allowed their attendees to come and collect them through curbside pickup. Despite these changes, the event was a success. They managed to reach 100% of their fundraising goal. Read the full story here.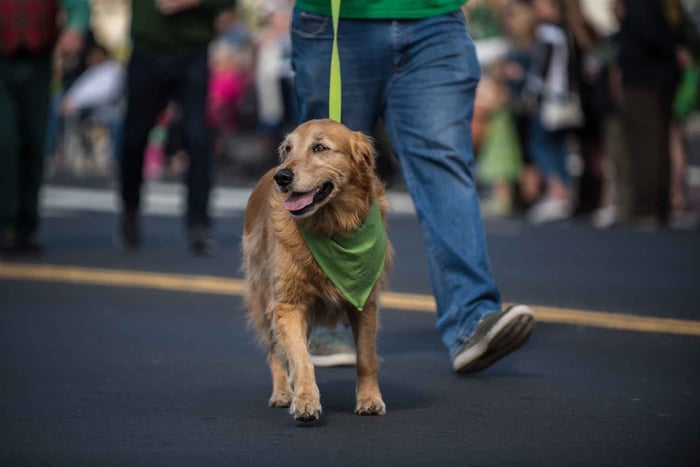 The Future of Nonprofit Fundraising Events
85% of nonprofits plan to offer that virtual participation option in the future. Having multiple participation options is becoming a part of the new normal. Blending, fundraising, and technology to create new giving experiences is important, and FrontStream has been offering this nonprofit technology and integration for 17 years.
Live events do benefit heavily from incorporating a virtual aspect. Typically, their profits are about 35% higher at in-person events when integrating with virtual technology and solutions. With online auction software like BiddingForGood, donors are more engaged, and they're easily able to bid more. Donors are not glued to their auction items or risk missing out on placing a higher bid as opposed to having to choose to be and participating in other aspects of the event. This drives up that donor engagement and allows them to not just participate more, but also give more too.
To learn more about the future of hybrid events, watch our recorded webinar:
Additional Resources:
10 Simple Steps to Host an In-Person and Online Auction
Girls Inc of New Hampshire: 13 Steps to A Successful Virtual Gala
Jacksonville Humane Society: Successful Fundraising During COVID-19