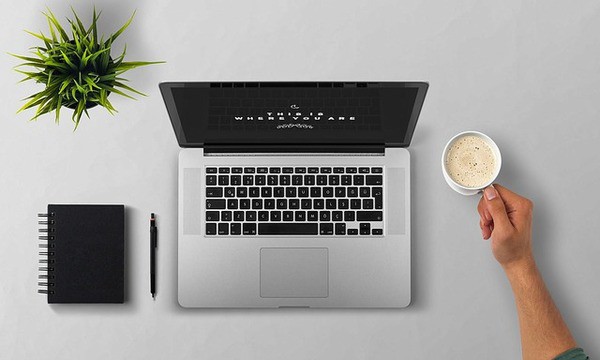 Guest post by Bonfire.com
Fundraising is a staple for many organizations. It is essential to find the fundraising techniques that will help you raise the most money for your cause in the shortest amount of time.
Unfortunately, many organizations end up using the same fundraising idea over and over again because they struggle coming up with new fundraising ideas to try. But thanks to the evolution of the internet, an entire new world of fundraisers has opened up to organizations like yours!
Fundraising websites of all sorts have made it faster and easier than ever to raise the money your organization needs. Check out these 7 online fundraiser ideas to raise money for your next big project:
T-shirt fundraiser
What could be more fun than raising money with a cool t-shirt? T-shirt fundraisers enable nonprofits or individuals to customize a t-shirt and sell them online to raise money for a particular cause.
These fundraisers are perfect for your creative side! When you do a t-shirt fundraiser with a company like Bonfire, your organization can benefit in a few different ways:
1. You receive 100% of the profits from selling your cool t-shirts.
2. You promote your cause as people wear the shirts.
3. You have new fuel for your social media accounts as people share photos of themselves rocking their tees.
T-shirt fundraising sites also give you the option to start your t-shirt fundraiser online or to order shirts in bulk to sell.
Quick tip: Try using the t-shirt you are selling as the ticket to a fundraising event! You will receive that much more marketing for the event, and when the event day arrives, everyone will want the cool t-shirts others are already wearing.
Peer-to-Peer fundraiser
Peer-to-peer fundraising gives the power to your supporters to raise money for your organization. All you need to do is set up your fundraising campaign page, then encourage your donors to also make campaign pages.
You can even pair this with your t-shirt fundraiser if your t-shirt fundraising provider encourages social sharing! Encourage your online network to share your custom t-shirts and sell to a wider audience.
Use compelling elements in peer-to-peer fundraising campaign pages (and encourage supporters to do the same) such as:
1. Empathy-evoking imagery
2. A compelling mission statement
3. A description of the project you're working on
4. Your brand colors and logos
On your supporters' fundraising pages (and when they post about your campaign on social media), encourage them to share a story about what your organization means to them. Peer-to-peer fundraising is perfect for your supporters heavily involved with social media, as they can share pages with all their online network.
Crowdfunding
Crowdfunding enables the fundraiser to raise small amounts of money from a wide audience through the internet, and often through social media. Whether you're a nonprofit, an individual, or even a church group, crowdfunding can be an incredibly effective way to raise money to fund various projects.
When you set up your crowdfunding fundraiser, here are a few tips to keep in mind:
Choose the right platform. Different crowdfunding platforms have different capabilities, fees, and payout methods. Spend some time reading up the different platforms available and choose the one that will best suit the needs of your organization.
Anchor the campaign with an event. Host a fundraising event, such as a 5K race or a gala, to mark the end of the crowdfunding campaign and to anchor the event. This strategy makes a great addition to the campaign and further engages donors.
Set a reasonable goal. Set your goal strategically so that it is attainable, but will also serve its purpose for your project. Try including a fundraising thermometer to your campaign page so your donors can see the difference they make towards reaching your goal.
Provide incentives to donate. Some crowdfunding platforms, such as t-shirt crowdfunding platforms, you can encourage people to order t-shirts as a part of the fundraiser. When you reach your goal, those who ordered one will receive their shirt!
Don't forget to include your mission and a compelling story to your campaign page. Tell your audience exactly what project you're crowdfunding for and the impact this campaign will make.
Matching gifts drive
Matching gifts are part of programs of which people are unfortunately not well-enough aware. Corporate philanthropy programs often offer to match the donations made by their employees to various organizations. This means donations to your organization could be doubled!
Promoting matching gifts is therefore essential to reaching your online fundraising goal. Encourage your donors to search for their company in a matching gift database.
With one of these databases a donors simply needs to:
Type in the name of their company.
Read about the matching gift policy.
Follow a link to the company's eligibility form.
Get the word out about matching gifts through your matching gifts drive. Include the database on your donation page, post about matching gifts on social media, and send targeted emails to past donors with an email from an eligible company.
Online auctions
Fundraising auctions are a classic fundraising idea used by organizations everywhere. But did you know you can expand these fundraisers even further by moving them online? Online auctions have the ability to reach people all over the country, or even all over the world!
Online auctions allow donors to watch their desired items more closely as to not be outbid. When they can check bids from their mobile devices, they will rarely be further than an arm's reach from the auction itself!
Get creative with your auction items! Try to get local businesses involved to auction off their goods or services. Some creative auction item ideas are:
Gift baskets
Trips or airline certificates
Hot air balloon rides
A gift certificate for a fancy restaurant
Vintage wine bottles
Backstage concert tickets
Tours of local industries
A limo ride
With so many great auction ideas out there, your auction has the potential to be a huge success with your supporters.
Pledge drive
Not all of your supporters will be able to donate right at the time that you request donations. Many personal circumstances can get in the way of an immediate donation.
However, this does not mean they don't want to show their support for your organization! Pledge drives are used to reach your supporters who might not be able to give now, but could potentially do so in the future.
A pledge is essentially a promised donation. Someone can pledge a certain amount of money, then donate it later on once they are able.
The following tips will ensure your next pledge drive is a success:
Find the right online pledge tool. Your tool should be quick and easy for donors to use. Try to find one optimized for mobile devices for your mobile users.
Build a compelling campaign. Causes requiring urgent attention tend to be the most effective for pledge campaigns. Use this urgency to push your campaign above and beyond.
Follow up with pledge campaign donors. Collect contact information for those who pledge so you can reach out to them later and remind them to come back and donate.
By using the right tools, goals, and techniques, your pledge campaign is a great way to leverage your online supporters to rally behind your cause.
Email segmentation
Sending emails can help boost your existing online fundraisers to meet their full potential. You can use the data of your donors to encourage them to donate again in the future or to otherwise participate in your organization. Segmenting your email into lists based on demographic information helps you reach out to donors with specific appeals.
For example, you might choose to segment your email list by:
Age. Reach out to the younger donors and direct them to social media pages.
Gender. Tell all the ladies in your email list about the Ladies' Night fundraiser coming up!
Location. Emphasize the fundraising events geographically closest to certain donors.
Past actions. When someone buys your t-shirt online once, tell them about the next t-shirt fundraiser in the future or other online sales.
Email is a key communication technique in society, from businesses to personal lives. Use these emails as strategically as possible to get as much as you can from them.
Online fundraisers are essential to the success of organizations of all sorts. Make sure you are getting the most from your online fundraisers and staying up-to-date with online fundraising trends - these 7 fundraisers will take your fundraising game to the next level!
Get the latest trends and topics delivered to your inbox!
Subscribe to FrontStream's Blog