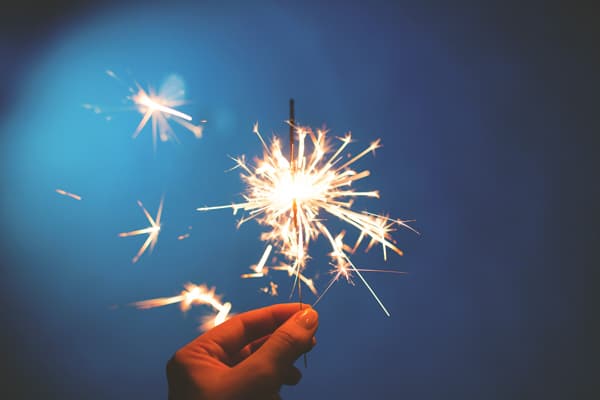 It's ALMOST time to pop the champagne! Although we're still a few weeks away from watching the ball drop and toasting the new year, we wanted to share some info that you'll find useful: Predictions for fundraising trends in 2017.
After all, if you work for a nonprofit, you'll want to start next year as strong as possible – and that includes making profitable plans and sorting out the best strategies for your upcoming fundraising programs.
Whether it's trends in peer-to-peer events, a shift in social media, or different platforms for fundraising, we've got you covered. Here's what we foresee for 2017:
1. Less Social Media, More Email
Even though social media has been a huge part of creating an online presence for nonprofits, it looks to be on the wane in 2017. According to a blog post at Nonprofit Tech for Good, there was significantly "declining engagement and reach" across multiple social media platforms during 2016, and it's not looking to rebound in the new year. The volume of conversation is simply too large to make a dent in, unless you've got the budget for a dedicated social media team.
That leads to the second prediction: a return to email-based fundraising and marketing. The Nonprofit Tech for Good blog post continues with the impressive statistic that, according to Litmus, 56% of emails are opened on a mobile device like a smartphone or tablet – "and the number one activity on smartphones is reading email, not gaming or social networking." That's a huge revelation. Make that work for your nonprofit by refocusing efforts on creating emails that supporters want to receive, and not letting potential donors slip through the cracks.
2. Push for Monthly Donations
More than ever, in 2017, it's going to be smart to make the move towards giving your donors the option to give monthly rather than a simple one-off donation. Take nonprofits in the UK, for example – they're big fans of sustainable monthly donation programs and know that presenting the option for a sustaining gift can be incredibly beneficial. If your nonprofit isn't doing the same, you might be missing out on a revenue base you didn't even know about!
As you head into the new year, take a look at your donation forms and make sure they offer the option to donate monthly. Allow your donors to choose their processing date and number of installments. Don't underestimate your donor base – you may be surprised at how generous they can be, particularly if you present an engaging fundraising story (supported by the great emails we mentioned above!).
3. More Cost-Effective P2P Fundraisers
Unless you've got a multi-millionaire benefactor, you know to make every dollar count for your nonprofit. That means taking a good look at your strategy for fundraising events in the next year, and determining whether the cost will be worth the funds you'll be bringing in.
Fortunately for you, cost-effective P2P events are going to be a big trend in 2017 – particularly run/walk/ride events. We actually wrote a blog post back in 2015 about fundraising minimums that included research from Plenty Consulting, stating that cycling P2P events are almost 100% for fundraising participation. But that's not to overlook runs or walks – as long as you work that fundraising minimum, you'll be in line to motivate and challenge participants.
There will also be more of a focus on creative P2P events – not just to help your bottom line, but to engage and delight participants as well. Think back to fun, Internet-fueled fundraisers like the Ice Bucket Challenge for ALS, or Movember for men's health. By breaking out of the box of "typical" P2P fundraisers and doing something unique might just gain the viral attention of the Internet. You don't need to make a huge spend, either – just have a few brainstorm sessions to see what you can come up with that stays within budget, but also provides a memorable – and shareable – experience for your participants. (Psst – we're going to have a blog post on this very topic in the coming days, so stay tuned!)
There you have it! 3 trends we foresee for fundraising in 2017. It's sure to be an interesting year, so find us on Twitter or Facebook and let us know what you think will be popular for fundraising and nonprofits next year. (Want to stay ahead of the curve? Schedule a call with us to see what FrontStream can do to help you make 2017 your best year of fundraising ever!)
Get the latest trends and topics delivered to your inbox!
Subscribe to FrontStream's Blog