Solutions: FirstGiving, GiftWorks
The Cause
Sarah's Circle is a Chicago-based organization providing shelter, supportive services and permanent housing to women who are homeless or in need of a safe space.
Every year, 600-900 women benefit from refuge at Sarah's Circle. In 2014 alone, 92 women were able to successfully transition to permanent housing. Sarah's Circle's diverse programs include daytime support, case management, housing assistance, referral services, life necessities, and skill-building workshops to help women increase their self-sufficiency, as well as clinical services. Sarah's Circle relies on community support to provide these services available to women in need.
Sarah's Circle's Winter Walk is one way Chicago helps give back to an organization that does so much for so many. The annual February walk features a 1 mile hike through Uptown Chicago for community members and donors to experience a mile in the shoes of a woman facing homelessness. Sounds chilly? Happily, cold temperatures in the Windy City haven't prevented the event from growing each year!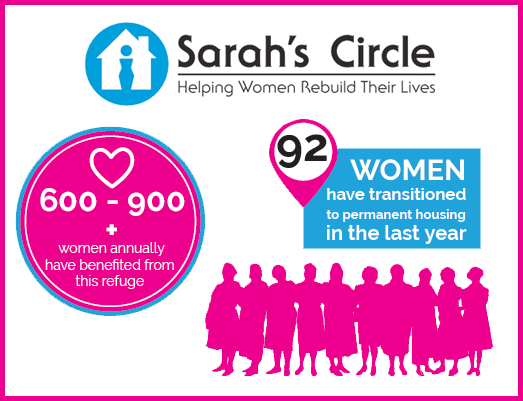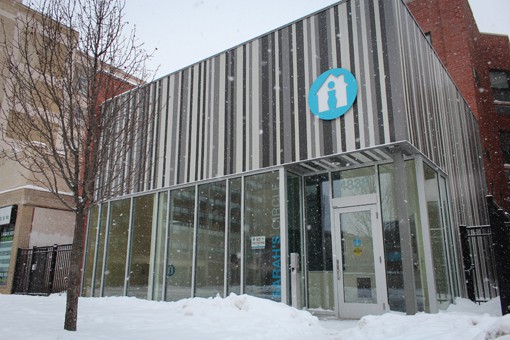 The Solution
Fundraising tools and database integration were two big considerations when Sarah's Circle chose FrontStream as a technology partner. A big part of their success relies on their ability to respond to donors efficiently and quickly.
Sarah's Circle chose FirstGiving to power the walk's online fundraising pages and GiftWorks to manage their registrants, donors and volunteers. Inside FirstGiving, automatic goal-tracking, team tools, social integration and well-timed emails keep supporters motivated to raise money from friends, family and coworkers. As data and donations flow into GiftWorks, Sarah's Circle staff can reduce the time and effort it usually takes to manage fundraising data.
220 people raised more than $36,000 online in 2015 – the most successful walk yet in its 23-year history.

An incredible 260% increase over two years!
"The number of participants and amount of donations we receive for the Winter Walk grows each year, so it is imperative that we have a user-friendly and reliable system for managing all of our participants. Managing growth for this event is made easy using the integration between FirstGiving and the FrontStream CRM database. Being able to quickly import the contacts and donation information from FirstGiving into our CRM allowed us to have a quick turnaround for analysis and sharing the success of the event with the public. Sarah's Circle looks forward to using FrontStream for our 24th Annual Winter Walk taking place on February 21, 2016!"