For some non-profits, adapting to the changing landscape can be challenging. Fundraising efforts have progressed over time, and some charities have found adapting to the ever-changing digital world a new reality. Now more than ever, non-profits need to create more than one source of revenue to raise funds for their organization. Rise Above Violence, a non-profit that is dedicated to helping victims of sexual assault and domestic violence, uses FrontStream's all-in-one digital fundraising platform, Panorama to create multiple revenue streams in order to spread awareness within the community, gain new donors, engage existing donors and raise more funds for their cause.
Ashley, the Outreach and Evaluation Coordinator at Rise Above Violence, explains how with the help of Panorama, she was able to create multiple different types of streams and fundraising initiatives to help increase revenue for her organization. Read below to find out the 5 essential strategies to increase funds, used by Rise Above Violence and how your organization can do the same!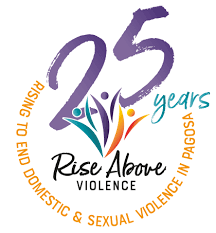 These 5 steps will help you and your nonprofit increase your revenue, engagement and attendance, and develop personalized relationships with your donors. Watch our recorded webinar with even more tips to increase your revenue, with 5 Essential Strategies to Increase Revenue Streams. You can hear first hand how Ashley uses these strategies to help her raise funds for her cause.
Download the FrontStream's FREE eGuide "10 Proven Ways to Diversify your Fundraising Efforts"
To learn more about Rise Above Violence and all their fundraising efforts, Click here!
To learn more about how to increase revenue with FrontStream's all-in-one digital fundraising platform, Panorama, schedule a consultation.