5 Easy Steps to a Successful Peer-to-Peer Event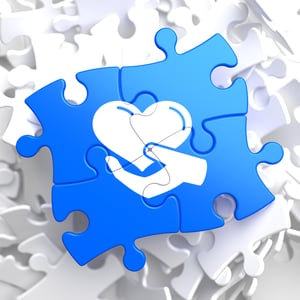 Peer-to-peer fundraising events have been a great way to activate existing supporters to generate funds and maximize impact for nonprofits for years. They've offered an easy way to include active events like 5k runs, walks and rides, personal fundraising challenges like push-ups, dance-a-thons or polar plunges, to put the "fun" in fundraising.
The Solution To A New Fundraising Landscape
This past year, as everyone went to video calls and virtual meetings for work and school, many nonprofits have re-envisioned strategies to keep their fundraising on track. While the world was on lockdown, these organizations adapted their peer-to-peer fundraising events to include hybrid and virtual participation options, going beyond an exclusive in-person experience and recreating the excitement of human connection. By adding virtual participation, nonprofits leveraged efficient and dynamic ways to get donors engaged. Some organizations even raised more funds in the process.
Looking ahead, it's clear that virtual participation is here to stay. But, as businesses and local governments ease restrictions, many people desperately want to participate in familiar in-person, peer-to-peer events. This is where nonprofits can combine virtual, in-person, and hybrid participant options to allow supporters to engage in peer-to-peer fundraisers wherever they are and in whatever way works best for them.
Merging hybrid, virtual and in-person peer-to-peer events is the way forward for nonprofits who want to stay relevant and have a stronger financial position to further their mission.
As David Hessekiel points out in his latest Forbes article that, "It appears hybrid models are here to stay. A recent survey of 32 peer-to-peer programs conducted and reported by Event 360 and OP3 found that 85% of organizations plan to offer a virtual participation option in the future – and none of the respondents said they would eventually drop the virtual offering."
Hessekiel also mentions in another Forbes article that, "Many organizations we have spoken with expect to give their supporters the option of participating in-person and virtually in 2021 – which will likely help jump-start revenues. Clearly, our industry will never look the same as it did pre-pandemic. But given the early signals about fundraising in 2021, we're confident it will emerge stronger and more diverse than before."
Early results show that donors are responding to these new types of participation. Canada's Coldest Night of the Year raised $6.3 million just before the pandemic and increased that figure this February, raising $9.9 million! That's an impressive indication that successful peer-to-peer events that take a hybrid approach are on the rise. Using Panorama, FrontStream's all-in-one digital fundraising platform, this peer-to-peer event was able to provide multiple participation options and exceed its fundraising goal.
5 Easy Steps to Make Your Nonprofit's Peer-to-Peer Event a Success

Develop a Hybrid Event Strategy
With 68% of event marketers reporting they will create a hybrid strategy in 2021 and with 62% of event organizers planning to keep a virtual audience once in-person events resume1, there is a quantifiable need to keep the momentum up with virtual engagement. Even when the pandemic is old news, there will always be people that cannot make it to a live in-person event due to health issues, job conflicts, event location, or another conflict. Having strategies to reach donors both virtually and in person will become a fundraising necessity. Hybrid events extend beyond the option to fundraise online and allow for the creation of a virtual community, which builds deeper connections with supporters wherever and however they choose to engage.
Creating a hybrid event strategy also offers the opportunity to decrease event costs and ensure revenue stability with less dependency on one source of funding. Coldest Night of the Year included both in-person and virtual participation options and they raised the most funds in 2021 than any other year.

Rollout Targeted Digital Engagement Plans
Depending on what you want to accomplish with your messaging and fundraising, you can establish a diversified fundraising approach that segments and targets donors, creating personalized emails that help raise more funds and drive more impactful engagement. Email campaigns account for one-third of online fundraising revenue2; this tells us that it's important to personalize and customize messaging to engage these donors who have already donated or registered to your peer-to-peer event online. With the right technology, you can segment your contacts and personalize and track communications by interest, donor level and more, creating unique and targeted donor experiences. Using Panorama, FrontStream's partner, Leucan, was able to send targeted emails that were based on donors' demographic profile, behavior, and responses from the data they collected. Based on the emails on those responses, Leucan personalized custom messages while categorizing and segmenting them, and as a result, they had much higher open and click-through rates. Leucan also utilized the data that they collected from supporters to gain a better insight into who they were and what inspired them. This, in turn, helped them increase engagements and donations to impressive levels including raising six and a half times more donations online. Check out FrontStream's blog How Nonprofits Use Data and Technology to Get Real-World Results for more information.

Be Data-Driven and Use Technology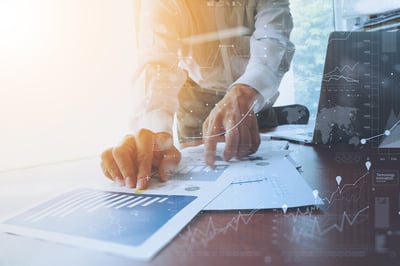 By capturing valuable donor demographics, donor habits and motivations, and by providing multiple donation and engagement options based on this data, your nonprofit can spread awareness of your mission. As a result, you can also cultivate more donors, increase donations and drive deeper engagement with your supporters. We know that 60% of North American donors prefer to give online3 and those supporters have valuable data insights they can share with your nonprofit when they engage with your peer-to-peer event. Data drives growth and Panorama's easy-to-use analytics dashboard allows your organization to interpret donor data and optimize your fundraising strategy to help you raise more. Nonprofits of all sizes have adopted and expanded their peer-to-peer online fundraising options to better engage with donors and raise more funds for their mission with the aid of technology and data. Make data and technology work for you by checking out FrontStream's eGuide: 6 Easy Steps To Fuel Donations With Data And Technology and make fundraising stress-free!

Incorporate Monthly Giving in Peer-to-Peer Donation Pages
One-time donors typically average a gift of $111, whereas monthly donors average almost three times more! This means that it's vital for nonprofits to offer a monthly giving option on peer-to-peer donation pages. In fact, 45% of donors enroll in a monthly giving program each year.4

Create Mobile Responsive Pages
Just as donors are registering and participating in events in multiple ways, they expect an easy user experience regardless of the device they use to access your event page. Ensuring your peer-to-peer event has responsive pages keeps visitors engaged and fundraising and reduces the risk of losing a potential donor due to frustration over a hard-to-navigate website. You should know that 51% of people who visit nonprofit websites are likely to do so on a mobile device, 25% of donors donate on a mobile device and mobile giving increased by 205% in 2019 alone!5
Go Hybrid, In-Person and Virtual with Your Nonprofit's Peer-to-Peer Events
Peer-to-peer fundraising events are great for nonprofits of any size and can have a greater reach when they incorporate hybrid, in-person and virtual participation options. Peer-to-peer fundraising may never look the same as it once did, but it just might even be better than before. By reaching more people to help your cause with the aid of technology and software platforms like FrontStream's all-in-one digital fundraising platform, Panorama, you can easily create and manage everything in one place and raise more funds to do more good.
Ready to learn more about Panorama?
Additional Resources
Report: State of Charitable Giving and Donor Engagement Report
Blog Post: How Nonprofits Use Data and Technology to Get Real-World Results
eGuide: 6 Easy Steps to Fuel Donations with Data and Technology
eGuide: Ten Smart Ways to Diversify Your Nonprofit's Fundraising Efforts and Raise More
Citations