Whether you're supporting a school, sports team, community organization, or another great cause, Valentine's Day provides a great opportunity for fundraising. With the sweet and tender theme of this February holiday, your volunteers and supporters will easily fall in love with your cause. In this post, we've brought together 26 fun and effective fundraising event ideas to help make your campaign a smashing success. Pick your favorite for your next Valentine's Day fundraiser to tap into the spirit of the season and inspire a love for your cause with volunteers and supporters alike, no matter how simple or grand your event may be.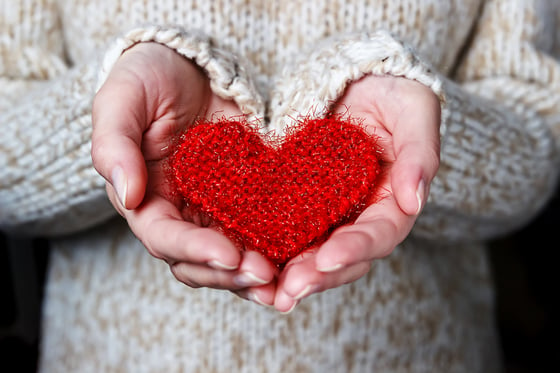 1. Host a "Sweethearts' Dance"
Bring a timeless tradition to life as a fundraiser by holding a sweetheart dance. This is a great event for elementary and middle school fundraising, as well as for supporting a seniors' home. You can even combine the two by having the kids be the seniors' dates! Raise funds by selling tickets to the event and to a raffle to be held at the end of the evening, or add on optional activities like a carnival or snack stands to round out your fundraising options. This is truly a Valentine's Day fundraising idea that's fun for both the young and the young at heart!
2. Partner Up With Local Restaurants or Florists
On Valentine's Day, candy stores, flower shops, and eateries are perfectly poised to profit big-time. Take advantage of this by forming relationships with these local businesses in support of your cause, perhaps by way of a donation of a percentage of profits during the week leading up to the holiday or the sale of a best-selling product.
Chances are these local companies will be swamped during the week of Valentine's Day, but your alliance could make them stand out from the rest. By spreading the word about partnering with your organization, you'll both benefit from increased publicity and increased donations to your worthy cause.
3. Organize a Valentine's Day "Heart-Healthy 5K"
Valentine's Day and hearts go hand in hand, which is great news for nonprofits aiming to raise funds around this holiday. Charities that focus on cardiovascular health can especially benefit from hosting a 5K fundraiser like this, but these gatherings are a great way to bring any community together for a good cause.
Invite friends, family, and couples to sign up as a healthy way to spend some quality time with each other. Encourage participants to get creative with costumes and dress up in red or as Cupid. Don't forget to give out bouquets to the race winners!
4. Parent-Child Dance
Help parents and their kids make special memories with this sweet and sentimental fundraising idea. It can be casual, dressy, or based on a costume theme such as the Wild West or Outer Space. All profits from ticket sales can benefit your nonprofit or school, and the addition of fun extras, like tickets for a photo booth or a baked goods sale, can make it a well-rounded event. Add in a dance pro or fun emcee who can teach unique dance moves, and you've got everything you need for a night full of new memories.
5. Hot Drinks With Heart
For a locally-supported fundraising idea that's sure to get your supporters in the giving mood, how about partnering with a local coffee shop? The shop can create custom Valentine's-themed drinks – maybe a "Salted Caramel Sweetheart Macchiato" or a "Heartfelt Hot Chocolate" – and donate a percentage of their sales to your cause or organization for the month of February.
This is a win-win for both your nonprofit and the coffee shop because cross-promotion and mutual brand awareness are the sweet side effects of these kinds of local partnerships. Not everyone wants to indulge in Valentine's Day chocolates, but a hot or cold drink that benefits a good cause is sure to put smiles on the faces of all your supporters.
6. Write "Love Letters" to Your Donors This Valentine's Day
For fundraising efforts around Valentine's Day, it's especially important to get the balance of requests for donations and heartfelt acknowledgments just right. Why not let your sponsors, volunteers, and existing donors know how much they mean to you by pairing your fundraising "ask" with a thoughtful message? You can send a physical thank-you letter, individualized email, or even a short video – the aim is to demonstrate how much you appreciate them and how their contribution is valued. After all, when you let donors know you appreciate their support, they're more likely to keep backing your cause!
7. Double Down on Promoting Gift Matching
Valentine's Day is all about finding your perfect match, so why not use that idea with your fundraising? Let your supporters know they can make their contribution go even further with a matching donation from their employer. Data shows that 84% of donors are more likely to give if their money is matched, with one in three giving more.
Plus, as 38% of people shop for Valentine's Day gifts online, it's a great time to focus your fundraising efforts on digital donations.
8. Host a Date Night
Give couples young and old a chance to have a night out on the town while supporting a great cause with this romantic fundraising idea. You can make this one as casual or as formal as you like – ask your attendees to dress in jeans, black-tie formalwear, or even couples costumes that match the spirit of the holiday.
Host this fundraiser at a restaurant or hotel ballroom, or go for something more unique, such as a museum or art gallery. All proceeds from ticket sales go to support your cause, and you can dial up the donations even further with a raffle or silent auction during the evening.
9. Jumpin' for Joy Jumpathon
For a high-energy and upbeat fundraising idea, look no further than a jumpathon! This is a classic test of endurance and skill, pitting participants against each other as they compete to jump the longest or the most times in a row, with every jumper raising money for your cause.
Similar to a walkathon fundraiser, community members sponsor jumpathon participants, and for additional fundraising power, you can make a day of the event with snack tables, raffles, and photo booths, all benefiting your nonprofit. This is a fun fundraiser especially for the youngest among your supporters, as it allows them to get their wiggles out and jump to their hearts' content for the good of the community.
10. Valentine's Day Gift Basket Auction
Valentine's Day isn't just about significant others – it's a chance to show love to all the important people in our lives! If you want to organize a fundraiser, consider setting up an auction of gift baskets. Ask generous volunteers to put together baskets with different indulgences like sweet treats, bath products, kitchen items, and wine-tasting gift certificates.
Ask local stores to pitch in items for the baskets or DIY items for true one-of-a-kind panache. Your supporters will love the opportunity to give a unique gift to that special someone (or to themselves) and support a worthy cause in the process.
11. Valentine's Day Wine Tasting
Valentine's Day is a great excuse to put on a wine-tasting shindig. Some people we know might even go so far as to say that wine tasting is a different kind of love story. Connect with a licensed wine seller and host a fun event that your donors will appreciate and remember. Charge an entrance fee and offer a variety of vino for guests to sample, plus a wine expert to provide commentary.
Ask your local market to donate cheese and chocolates to pair with the wines, and bring in a local guitarist or singer to provide acoustic tunes for create a festive atmosphere. After the get-together, feature wines for sale at special discounted prices to bring in extra proceeds. Use social media and your website to promote the exclusive offers and really draw a crowd. You might even want to consider adding a silent auction to the event to maximize your fundraising impact.
12. Valentine's Day Chocolate Tasting
Chocolate lovers, this one's for you! Invite your favorite local chocolatier to put on a tasting event, and don't forget to invite the press. This works similarly to a wine-tasting event: taste, enjoy, then buy your favorites later, possibly at a discount. Selling admission tickets, partnering with your chocolatier for a portion of the profits of their sales, hosting a silent auction, or hosting a raffle are all great ways to create a well-rounded event and ensure that your cause raises all the funds it needs. Everyone loves good chocolate, so it's sure to be a hit.
13. Valentine's Day Color Fun Run
If you're looking for a fun and fresh event idea, why not try a color run fundraiser? Get everyone to dress up in shades of pink or red or even come as Cupid. The more creative and exciting this event is, the better. Plus, these runs can be quite successful when you use the right fundraising software. Give your supporters a chance to get moving and have some colorful fun in the process while also fundraising through entrance fees or fundraising pledges. Add a carnival or food tent at the end of the walk or run for extra fun (and extra chances to fundraise).
14. Valentine's Day Carnival
Hosting a carnival is a perfect way to bring your community together, regardless of age. The amount of entertainment you provide is up to you, so you can make the event as straightforward or elaborate as you wish. Offer tickets for people to ride the rides and charge a fee to participate in the booths and games. Boost your fundraising efforts by adding a food tent or food truck, selling Valentine's Day-themed merchandise, holding a raffle, or even having an old-fashioned Kissing Booth. The opportunities for Valentine's-themed fun are endless.
15. "Lookin' For Love" Singles Mixer
Why not come up with something special for those without a date for Valentine's Day? It's an easy way to involve all the Lonely Hearts missing their special someone and hold a great fundraiser at the same time. Consider reserving a spot at a nearby event center or restaurant and selling tickets in advance to create excitement.
Have a mixologist shake up fun cocktails for the minglers, or include an activity like a cooking class where singles can make romantic appetizers like strawberry-basil tartlets. Have icebreaker games to get everyone conversing and segue into a trivia night, bingo game, or raffle with fun prizes. Charging admission or a cost per plate as well as raffle tickets, will help make this event both fun for your attendees and successful for your organization.
16. Valentine's Day Auction
Throw a Valentine's Day auction with items, events, and services donated by local businesses. With a bit of planning, you can support local businesses and business owners and host a great fundraiser for your cause at the same time. Ask your local event locations, eateries, shops, and service providers to contribute whatever they can for the auction.
To thank them for their donation, promote their businesses during the auction with printed materials and an announcement when their items are introduced. To add a little excitement, invite local firefighters, police officers, and other willing participants to volunteer for a "star" auction date or host a dinner with the auction and sell tickets to the event.
17. Romantic Getaway Raffle
A spin on the classic raffle: this unique twist offers participants a chance to win a romantic getaway with their significant other, all while benefiting a good cause. Local travel agencies, landmark hotels, and BnBs can donate nights at their venues or a complete package that includes travel and entertainment.
This works even better if you can get a really special "once-in-a-lifetime trip" to raffle off, such as a week in Paris or on a tropical island! Spice up your offerings with fun extras like gift cards for restaurants or tickets to attractions your guests can use while on their trip to round out your raffle options.
18. Vintage Valentine's Day Tea
This is a flexible and unique fundraiser idea with options for supporters of all ages. For younger kids or children's causes, a "Teddy Bear Tea" featuring the option to buy an extra ticket for a beloved doll or teddy bear can be a real memory-maker. On the other end of the spectrum, an elegant "High Tea" worthy of the Queen of England can feature rose petal tea, pink Battenberg cakes, and a vintage costume theme reminiscent of the Victorian era.
Options for venues include your headquarters, a famous hotel, or a local restaurant, with all ticket proceeds going to benefit your cause. Pinkies up for this memorable event that your supporters will look forward to as February 14 approaches.
19. Weekend Escape Fundraiser
This fundraiser idea makes use of the fact that many couples go away for the weekend around February 14th and turns it into an opportunity to support a great cause. Partner with local hotels that are willing to donate a percentage of all their sales for the weekend closest to Valentine's Day to your nonprofit, or ask them to give guests the option to add a set amount, such as $10, to their bill to support your organization. With either of these options, weekend travelers can make great memories and a positive impact by supporting your fundraising efforts.
20. "Date Auction" for Charity
Perhaps not as widespread as it once was, this classic fundraiser option is still a fun way to bring the community together and encourage everyone to make new friends. Great for the lonely hearts in your circle of supporters, this fundraiser option gives bachelors and bachelorettes the chance to have a nice old-fashioned platonic date in a casual, laid-back environment.
Hold a date-night auction at a restaurant so everyone gets to mingle with each other before and after, or make it more of a personalized affair with all the participants bringing a packed lunch or picnic basket to share with their "date." Set expectations about what bidders can expect from this event beforehand, and supporters from all walks of life can enjoy the fun of meeting new people while also knowing their bids are propping up a good cause.
21. Valentine's Day Greetings From a Celeb
Everyone wants to get a sweet Valentine's Day message that's especially just for them. But isn't it even better to make a donation to a great cause and get or give a custom greeting from a celebrity instead? With this fundraising idea, you'll have a staff member or famous face make and send personalized Valentine's video messages to anyone who contributes to your organization.
You can customize this idea to your community by having a local personality, like the mayor or a favorite weatherman, create personalized videos, or swing for the fences and try to get a true nationally-known celeb to pitch in and contribute their time. It's all about the fun factor with this idea, and your supporters will love receiving a personalized Valentine's message for their donation.
22. Valentine's Day Chocolate Fundraiser
If you're looking to run a fundraising campaign at your elementary or middle school for Valentine's Day, chocolate is the way to go! Not only will it capture the attention of your students, but it's also a classic part of the holiday. This simple fundraising idea is a staple of school fundraisers, and you shouldn't find any lack of supporters for your cause with this option. For an even stronger Valentine's Day link, consider selling heart-shaped chocolates or boxes of truffles instead of the traditional candy bars.
23. Chocolate-Free Valentine's Day Fundraiser
Chocolate isn't a necessity when it comes to planning Valentine's Day fundraisers for schools – there are plenty of other sweet treats that can do the job. You can bundle up suckers, pretzels, and other candies for a festive makeshift bouquet. Whether it's students, teachers, or parents: everyone can buy these goodies and give them out to celebrate the holiday. Plus, it's a great way for staff to flex their creativity with their fundraising options.
24. Valentine's Day "Candy Gram" Fundraiser
Spice up the season with candy grams! Create a custom-wrapped candy gift that anyone can hand out to their Valentine on the 14th. Going the extra mile with candy grams adds an extra dose of excitement: the receiver's face will light up when they get a candy gram from their secret admirer on Valentine's Day.
Offer two different choices: candy grams and flowers. Let people pick one to send to their Valentine. Advertise candy grams as an awesome way to show appreciation for friendship, too, so everybody can join in on the celebration.
25. Valentine's Day Donation Gift
Last but certainly not least, this classic and heartfelt fundraiser idea gives supporters the option to make a donation to your cause in honor of their sweetheart. This is a popular option with causes of all types because it's always a personalized gift that shows forethought and is also a timeless gift option that won't go out of style, cause a sugar high, or be the wrong size, as some other classic Valentine's Day gifts can.
Spread the word about this fundraiser through one of the types of events we've mentioned above, or keep it simple and use an email, snail mail, or social media campaign to get the word out. No matter which method you choose, you're sure to make a lot of sweethearts smile this Valentine's Day as they receive a gift that not only means a lot to them but also supports a cause they love.
How FrontStream Can Help Make Your Valentine's Day Fundraiser a Success
There's a whole host of ways FrontStream can help nonprofits host the perfect Valentine's Day fundraiser. From a comprehensive suite of tools that make the process painless – including donation page templates, email templates – to personalized support and advice from the FrontStream team, you'll have everything you need to ensure this is the sweetest Valentine's Day your cause has ever seen. Contact us today for a free demo and start your journey to faster, more efficient fundraising success.