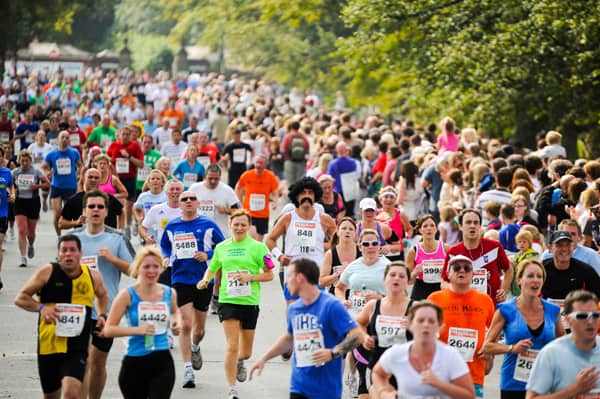 ----
Career fundraisers understand the importance of "The Ask" and Dr Steve Francis, managing director of FrontStream wants to make sure you support your supporters so they can too. Here are his top tips.
Tips and Strategies to Help Peer-to-Peer Participants Raise More
Peer-to-peer fundraising (World's Greatest Shave is a good example) is a huge income generator for so many not-for-profit organisations and it benefits from the networks of highly motivated supporters. It is a very social form of fundraising, engaging individuals, families, workplaces and teams. So, in peer-to-peer campaigns supporters need to ask anyone and everyone to sponsor their task, a job usually left to the experienced charity staff. This is a huge and ongoing challenge for every peer-to-peer campaign and it can be frustrating when supporters don't accrue any sponsors for their event.
But there is something you can do. Here is a plan to get better peer-to-peer fundraising performance out of participants throughout their campaign.
The great thing about peer-to-peer fundraising is that you can coach participants on how to ask or how to get the word out there. Be their guide, celebrate the wins and empower by suggesting pointers and tweaks to their activity.
So here are our top 10 tips to help participants with their fundraising ask:
1. Suggest setting an easy goal and raise it later. Start with a goal of $200 and once this is hit raise the goal! Beating the goal is something else participants can share on social encouraging more donations. Suggest a couple of easy campaign steps to help them raise that first $200.
2. The first donation should be their own. An opening tally above $20 is a great start, and leading the charge of donations by example has an escalating effect on the final dollar amount.
3. Encourage them to ask for set amounts. If they ask for $30 donations they're likely to achieve $30 donations as opposed to $5 or $10 donations. Use the power of setting dynamic donation amounts. They work!
4. Use social channels and email. I've said it before, peer-to-peer fundraising and social media are a match made in heaven, however it is only a part of the campaign story. Email asks can achieve more fundraising success than social. This is all trial and case by case, but don't forget to ask by email.
5. If they can't stomach it, they don't have to ask for donations. Just talk about the activity. Suggest starting a conversation about the cause and what inspired them to take a stand, why they think it's important enough to donate their time. Once they get their friends talking about their efforts and get a few donations – the confidence to ask for support grows.
6. Get a bit personal. This is where career fundraisers need to reach a bit deeper. Analyse your database and identify those who haven't started their campaign. Check how long it's been since they signed up and if they haven't raised anything inspire some activity and effort. If you prove you're there to help, they're more likely to try.
7. Help out with a hotline. Some participants, especially first timers, should be encouraged to call a professional and have a "coaching" conversation about what to try or do to get some dollars on the tally. This is donor engagement and a great first experience in peer to peer is more likely to lead to signing up next year.
8. Have them tell their story about why they chose you and your cause. So many participants have a personal connection with the cause. The story of why they got involved can make the difference with their friends, family and coworkers. Making the story personal will connect with more potential givers.
9. Give your superstars a push. It can be easier to boost a successful fundraiser's target to raise hundreds more than to get a non-starter to raise $10. Use your reporting tools to find your top-dollar fundraisers and let them know they are a champion and you are here to help them keep going. Treat them like major donors and they will deliver.
10. Don't forget to tell them to have fun. Fundraising is not supposed to be a task. With a positive attitude, they're likely to achieve high results and come back again and again.
Support everyone involved with your peer-to-peer fundraising campaign, but at their own level. Different folks will require different types of support, so pay attention and guide your team to ensure great donor acquisition, retention and fundraising amounts to record results.
How to Peer-to-Peer Event Participants Raise More with Coaching Tips
Get the latest trends and topics delivered to your inbox!
Subscribe to FrontStream's Blog