It's the end of the year. Is your nonprofit doing all it can to leverage this time of giving? About half of annual donations happen in the last four months of the year, which so happens to be known as the giving season. It's the perfect time for your nonprofit to engage with your donors, create unique experiences and raise funds for your cause with online campaigns such as #GivingTuesday, Year-End Appeals and holiday campaigns.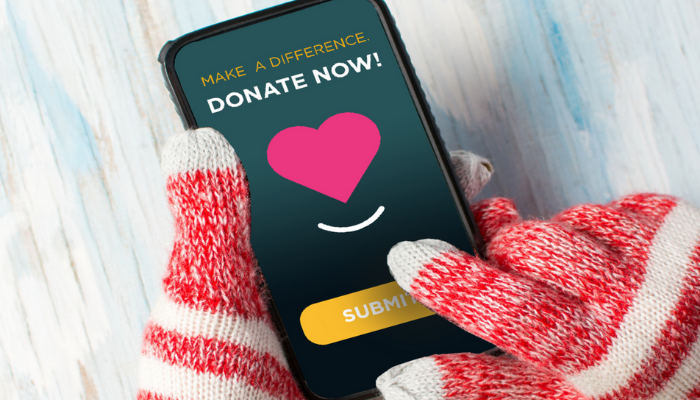 Leveraging Giving Days and Giving Tuesday With Year-End Campaigns
These campaigns bring communities together and motivate donors with a sense of urgency and the promise of a tangible result. When your supporters are engaged through a limited, time-bound campaign, it creates a buzz and sense of urgency that inspires more awareness and increased donations. At FrontStream, we've done the legwork for your nonprofit by creating an Ultimate Guide To Giving Days And Year-End Campaigns. This comprehensive guide gives you actionable insights on how to take the right approach and follow the right steps to tactfully and efficiently launch a year-end campaign, grow your donor support base and surpass your mission expectations.
The statistics don't lie, so now is the time to get your organization mobilized to capitalize on these numbers:
Almost 50% of donations are made during the last four months of the year
30% of annual giving occurs in December
10% of annual giving occurs on the last 3 days of the year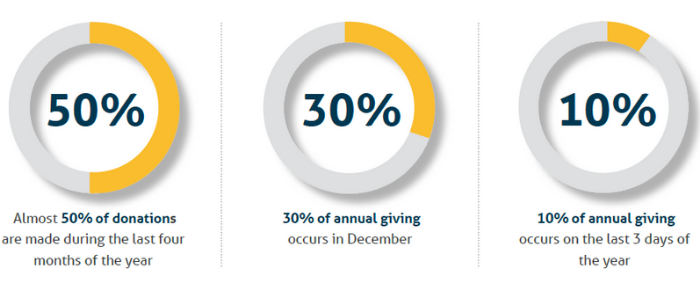 Whether it is for a local "Giving Day", a national event like Giving Tuesday, a Year-End Appeal or a giving month, this guide will help your nonprofit plan successful campaigns that raise more so you can do more good.
The steps for a successful end-of-year and giving days campaign are laid out in detail in our guide, and include:
Planning for Success
Go Hybrid, Virtual or Both
Incorporate a Livestream in your Campaign
Select a Day
Set Goals
Connect with your Advocates
Reach Out to Businesses and Corporate Partners
Select the Right Technology
Promote your Campaign
Connect your Organization's Website with your Online Giving Campaign.
Engage Digitally
Connect in Multiple Ways
Be Social
Create a Media Kit
Day of Giving or Year-End Appeal
Provide Online, Live Gamified Updates
Update your Supporters Throughout the Day
Hold Fundraising Challenges
Post Campaign Celebration
Social Media Thank You Messages
Continue to Encourage Donations on your Nonprofit Website
And More!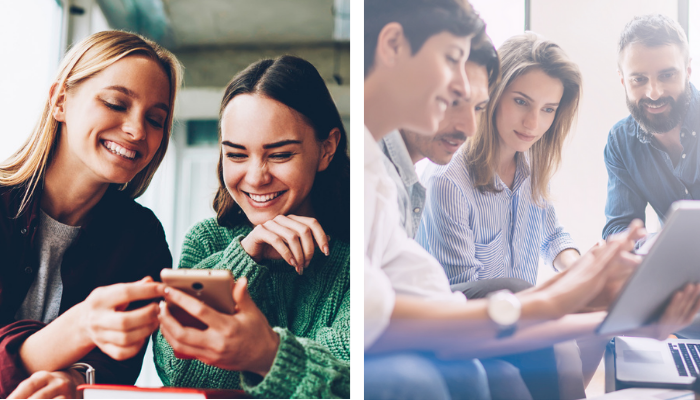 We've carefully described exactly how to accomplish a successful campaign with the information included in these steps, and how to confidently take advantage of the most charitable time of the year.
And, with Panorama, FrontStream's all-in-one digital fundraising platform, we make it easy for you to plan, manage and promote your End-Of-Year, Giving Tuesday and Giving Days campaign, so you can easily raise more funds for your cause and further your mission.
Don't miss out on these incredible insights on how to start a Year-End fundraising campaign, tap into Giving Tuesday or start a fundraiser during Giving Days.
Ready to learn more?