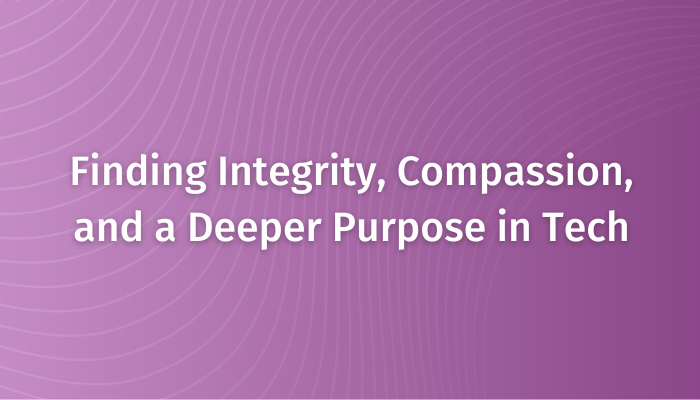 As the new CEO of FrontStream, Paul Plaia III is motivated by "the tangible and immediate good" nonprofits and socially-minded companies are doing, and he wants to simplify how they raise money.
This interview has been edited and condensed.
What brought you to FrontStream?
I was honored by this amazing opportunity to amplify the work of nonprofits. It is a privilege to work with talented peers that share your desire to help good happen in the world. I mean tangible and immediate good – like the work Big Brothers Big Sisters is doing. Shriners Hospitals for Children. The Humane Society. This isn't abstract. Helping the most local and impactful nonprofits continue their work... it's motivating, to say the least.
What's unique to working in nonprofit tech?
I've been working in the nonprofit technology space for about 25 years. I really want to see cause-based organizations thrive. Back in 1996, I founded gomembers, Inc., which became a leading provider of nonprofit management software. I had a ton of fun! It was early in my professional career, and I learned that providing software and services for socially-responsible companies answered the ultimate "why?". I never looked back. I cannot think of a more powerful purpose.
What excites you about FrontStream's products and services?
FrontStream has been the leader in nonprofit fundraising and payments for a long time – over 20,000 nonprofits and socially-minded companies have used FrontStream. That means our products and services have an extremely rich depth and breadth. Panorama, Bidding for Good, FirstGiving, Giftworks, FrontStream Payments, Approved for Good, AgroFire, Artez... they're many of the best brands serving the giving market.
My objective is to take this amazing bedrock at FrontStream and create a "for good" ecosystem of products and payment services. I am excited to simplify how nonprofits fundraise – that efficiency is going to help them host more events, raise more, and ultimately do more good.
What is something you've appreciated about FrontStream's since joining?
The team shares a powerful purpose – it underpins every phone call, support ticket, and line of code being written. It's all about helping good happen. That brings a lot of integrity and compassion to our work.
What do you like about working at FrontStream?
Everything. If I had to be more specific, I'm proud that we know our customers and our people are as important as our products.
What is a worthy cause that is near and dear to you?
Here, I must give a lot of credit to my wife, Marnie. Our amazing daughter, Ruby, has Down syndrome, and she inspires us to help create a world where individuals with Down syndrome are accepted and embraced in their families, schools, and communities. Marnie helped launch the GiGi's Atlanta location over a decade ago, and she's now serving on the board as the incoming President.