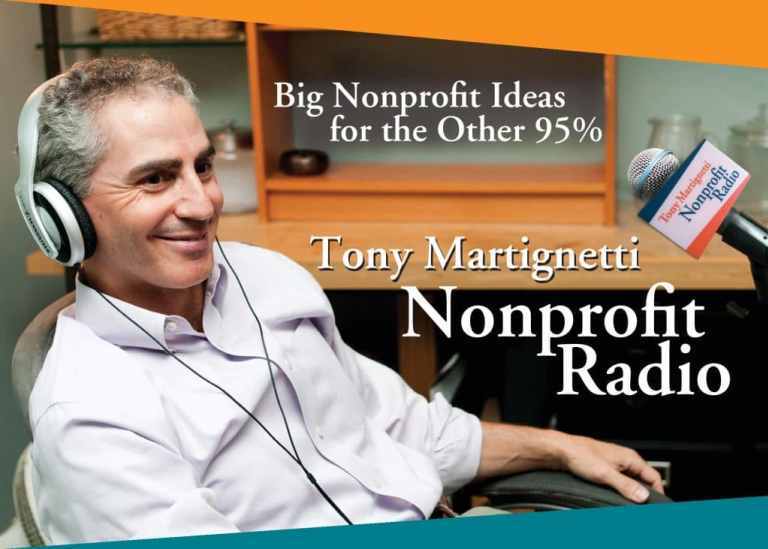 Tony Martignetti is the host of the Nonprofit Radio podcast where his slogan is: "Big nonprofit ideas for the other 95%."
As an expert in gift planning and charity registration, Tony has been quoted in publications like The New York Times, The Wall Street Journal and The Chronicle of Philanthropy, and has spoken to audiences at the NextGen:Charity Conference, Association of Fundraising Professionals, Bernstein Global Wealth Management and more.
In today's episode we chat with Tony about everything from charitable law to bad conference presentations to why fermented foods aren't a great topic for nonprofit audiences!
In this podcast we discuss:
How Nonprofit Radio's podcast topics have evolved over the last eight years
Want to start a charity? Listen to this advice first!
Planned giving for young folks? When should we talk to donors about their legacies?
How performing stand-up comedy connects to being a great communicator!
Listen online now at: AskingForMorePodcast.com or subscribe below!


Upcoming episodes of FrontStream's Asking For More will feature more amazing guests like Tony, so be sure to subscribe in order to get the newest episodes as soon as they drop!
Get the latest trends and topics delivered to your inbox!
Subscribe to FrontStream's Blog