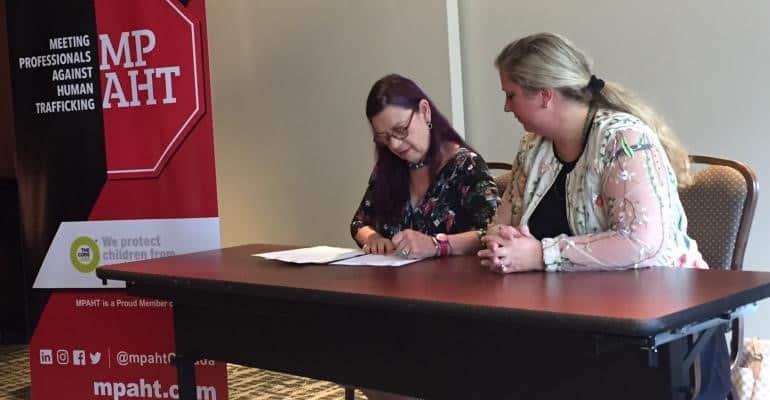 In this episode of Asking For More, we are stepping away from our usual discussion on fundraising and advice on career advancement to discuss a topic of growing concern that affects multiple organizations and industries around the world.
As the Corporate Event Manager for FrontStream, my role includes working with multiple vendors, venues, and hotels to bring our events to fruition. A few months ago, I was approached by a group of event planners from Meeting Professionals Against Human Trafficking (MPAHT) who asked me to join their movement to stop human trafficking. Up to this point, I was unaware of the connection between my role and this heartbreaking crime.
Their newly formed grassroots organization was created to raise awareness about human trafficking and how it takes place in all types of event spaces - from budget motels to luxury hotels and resorts, conference centers, and sporting events.
In today's episode we interview two people who are from MPAHT:
Sandy Biback has over 30 years of experience in the event management industry and over 20 years of experience in teaching about the event management industry.
Carolyn Poole is the Vice President and Team Director at ConferenceDirect, which is a leading provider of global meeting planning solutions.
Human trafficking is the fastest growing crime in the world, bringing in billions of dollars annually, and is reaching new levels of exploitation with the use of technology and social media. It affects individuals of any age, gender, race, and socioeconomic background.
In today's episode we will discuss:
Define what human trafficking is
How to look for it and how to report it
How to ask hotels and venues you work with about their human trafficking prevention training
We hope this discussion leaves you educated on the issue and provides insight on how you can implement change on both a professional and individual level.
Listen online now at AskingForMorePodcast.com or subscribe below:


Get the latest trends and topics delivered to your inbox!
Subscribe to FrontStream's Blog