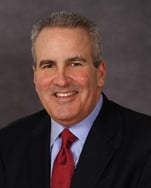 This is a guest post from Bob Happy of Averill Solutions. Bob brings nearly 35 years of experience providing expert leadership and direction to clients across the not-for-profit sector to his current role as President of Averill Solutions. Before forming Averill Solutions, Bob served as the Executive Vice President and Chief Operating Officer of the nation's largest fundraising firm. He has mentored hundreds of professional fundraising practitioners and many have joined him at Averill Fundraising Solutions.
Can you believe that we're well into 2019 by now? January is over, and warmer spring winds are blowing in from the east. However, it's not too late to use the fundraising lessons that your nonprofit learned in the past year to make sure that 2019 is your most successful year yet.
No matter what you and your nonprofit staff have accomplished in the past year, you can use the data that you collected during those successes to strengthen your strategies and do even more for your mission in the coming months.
Every nonprofit is different, but it's probably fair to say that in the past twelve months, your organization has communicated with your supporters, completed a project dedicated to your mission, and raised funds for various causes.
As we walk further into the new year, use the experiences that you gained last year to make even more progress towards your goals. We've broken down our favorite ways to improve upon our own strategies in 4 steps here:
Pick out your KPIs now.
Communicate better.
Improve your online presence.
Seek outside help when you need it.
If you're ready to learn how you can use each of these strategies to learn from last year and improve your chances of success this year, keep reading!

1. Pick out your KPIs now.
When it comes to strengthening your fundraising strategies, nothing helps more than good old-fashioned data analysis. You can look through all your previous fundraising campaigns and determine which ones raised the most money, which supporters among your population gave and how much, and how the campaign contributed to your overall fundraising success for the year.
However, just tracking your data isn't enough. You have to know what it means for your members, supporters, constituents, and organization as well. In order to do this, you have to consider all of your data as a source of metrics to measure and designate KPIs for the year.
A KPI is a key performance indicator. A KPI is a number that your organization decides on ahead of time that indicates your organization has succeeded, met expectations, or fell short.
Based on your data from last year, determine what this year's KPIs should be. For example:
Aim to raise at least 50% more in your spring campaign this year than you did last year. Your fundraising goal is a KPI.
Encourage supporters to bring their friends to volunteer events and set a number as the KPI for your volunteer population.
Market your supporter societies, and set a percentage increase as the KPI for mid-size and major giver populations.
When you set goals for your nonprofit organization, you can pace yourself throughout the year to ensure that you'll meet or surpass those goals. When you have both quantitative and qualitative KPIs set up for your organization, you can track your progress through the coming months and ensure that you're keeping up the momentum.

2. Communicate better.
Every nonprofit organization knows that communicating with your supporters is one of the most important facets of recruitment, retention, and stewardship. Your supporters want to hear from your organization, and your organization should want to keep them in the loop about the projects that their support helped to fund.
In the new year, we should all resolve to be better communicators in our professional lives. When we communicate effectively with our peers, we can better collaborate on projects. When we communicate better with our constituents and supporters, we can more effectively spread the mission of our nonprofits.
We'll discuss two of our favorite communication strategies and how you can use your data from the previous year to make them even stronger.
Segmentation.
Segmenting your supporter population means dividing the larger group up into smaller groups based on commonalities. You can segment by any number of characteristics, but some popular ones include:
Communication method preference.
Generational divide.
Giving level or supporter society level.
Engagement history.
Instead of trying to reach and interest all of your supporters with one type of communication, expend a little more effort and tweak your communication efforts to match the interests of your audience.
For example, if you know that a subset of your supporters prefer direct mail over all else, the expense of direct mail will be worth the open and return rate of the campaign. If you know that some of your supporters don't enjoy fancy events but are avid volunteers, ensure that they receive all the information they'll need about your upcoming volunteer opportunities.
Use the information that you've learned about your supporters through your campaigns and engagement opportunities in the past year to produce more effective communication efforts.
Write better fundraising letters.
Fundraising letters are an effective way to inspire anyone to give to your campaigns, because they clearly and succinctly explain what your organization needs, how your supporters can provide it, and what cause the campaign supports.
Fundraising letters sometimes fall by the wayside because of the falling popularity of direct mail, but don't think that these fundraising tools are out of touch! They can be adapted to any media. You can send fundraising letters through email, via social media, and include them as personal invitations to engagement opportunities.
The key to writing effective fundraising letters is to keep them specific. The most important information that your letters should have are:
Your supporters' names.
An acknowledgement of their last gift.
What campaign cause you are fundraising for.
What their gift will help you achieve.
Consider the letters that you've sent over the past year. Which ones had the highest contribution rate? Which ones had the highest open and click-through rates over email? Use the strategies from your best-received letters to make your future letters even more effective.
For help getting started, read these fundraising letter drafts from the experts at FundraisingLetters.org that are available for anyone to benefit from.

3. Improve your online presence.
Reaching out to your supporters and making a good impression isn't all about your direct communication strategies. Remember that not everyone who's interested in your organization is on your mailing list!
In order to attract new supporters and help get your nonprofit's name out there, make sure that your online presence is helpful, interesting, and welcoming no matter where on the internet you are.
Online fundraising has been growing for the past few years, so make sure that your nonprofit is well-poised to take advantage of this trend in 2019.
First, determine where the majority of your supporters spend their time online. Do they interact with your organization through social media, like Facebook, Twitter, and LinkedIn? Does your website receive a lot of traffic because of your blog or fun videos?
Then, make a strategic effort to improve your outreach on those websites. Interact with supporters on social media and join relevant conversations. Improve your website so that it's easier to navigate on desktop and mobile. Don't forget to make sure that your giving page is easily accessible from anywhere on your website, so that your supporters can give the moment that they're convinced to.
One final tip about improving your web presence is to make sure that your landing pages are as effective as possible. By this, we mean the pages that you direct supporters to when they click on links from external sites. For example, the links that encourage a supporter to make a gift in your email newsletter.
Your online fundraising pages should be:
Attractive and branded to your organization and the rest of your website.
Quick-loading and clearly organized, so that your readers know what the point of the page is.
Concise in how many fields it has, so that your readers don't abandon the form if it's a giving page.
Your online presence is an important part of your nonprofit's ability to find and retain new supporters, so make sure that it is engaging, attractive, and easy to use.
For examples from nonprofits who are doing this really well, check out the guide to the best nonprofit websites from Morweb. You'll be sure to find tips that will work for your organization.
Averill_Frontstream_4-Expert-Tips-for-Your-Nonprofit-in-2019_header 4

4. Seek outside help when you need it.
No matter how hard you try, you can't be an expert in every aspect of fundraising and running a nonprofit. That's why one of our most important fundraising tips for 2019 is to know when to ask for expert help.
A fundraising consultant is an experienced nonprofit professional who is available for hire to help your organization through a particular problem or campaign. They are usually people who have worked for a wide variety of organizations and understand the different needs and tactics that work for different types of nonprofits.
When you bring a fundraising consultant on for a campaign, you benefit from their external professional experience, as well as just having a fresh pair of unbiased eyes to look at the situation. Nonprofits bring on consultants for many things including:
Technology consulting.
Annual fund campaigns.
Conducting prospect research.
Those are only a few of the situations in which you could benefit from the experience and expertise of a consultant. The nonprofit world is constantly changing, so don't be afraid to work with an outsider to learn how other nonprofits are solving the same issues that you're running up against.
Plus, even though the consultant will only be with you for a limited time, you'll be able to bring what you learned from them into the rest of your year and beyond!
The new year is a great time to shake off the cobwebs and revitalize your fundraising strategies. Take our tips and incorporate them into your own techniques to make the best of the new year and strive towards your goals until December.