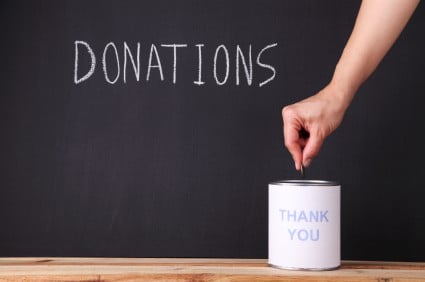 In a recent review of U.S. Trust's Insights on Wealth and Worth, The New York Times shared three key reasons that de-motivate wealthy donors. While the U.S. Trust focuses on the high-end donor (at least $3 million in investable assets), it is reasonable to consider whether their reasoning would also apply to donors at all income levels.
The reasons the Times reports are:
Donors are concerned their gifts will not be used wisely.
You can address this concern by making it very clear in your appeal (give examples) how their donations will be used to address the problem you're trying to solve. In addition, follow up later to let the donor know the impact their gift has made.
Highlight what results have already been made possible by other donors and continue to report through various channels on your organization's work.
Include your ratings and endorsements in your fundraising appeals, on your website, and in printed materials to prove your organization is reputable.
Make it easy to access your ratings, annual reports, program information and other financial reports from your website. Be sure to also update your information on 3rd-party sites, like Charity Navigator and Guidestar, where many donors will go to research your charity
Donors feel they have no connection to your charity.
Your need is one thing; the donor's interest in your need is something else.
Make sure to highlight why the cause is personally meaningful to your audience. This means getting to know donors personally, so that you have a good idea of why people give to you.
Segment your audience and tailor your messages to the interests of each group.
Donors don't want to be on a "solicitation list." Increasingly, people are reluctant to give out their email addresses, phone numbers, etc., because they are afraid of being bombarded with more solicitations.
As good stewards of your donors, send only those communications which appeal to their personal interests and which they will find value in receiving—no weekly updates on the number of raffle tickets sold or event registrations made.
Use a donor stewardship plan that will build long-term relationships, not hassle factors. Design the plan to identify what sequence of messages will be sent to a donor, based on his/her expressed interests, not weekly need lists,
Let donors know what to expect once they donate. Will they hear from you monthly? Should they expect to receive a newsletter in the mail? Be upfront about your communication frequency—and then make good on your promise.
If at all possible, customize the frequency options for the donor.
In addition to our focus on what motivates donors, it's wise to consider what might de-motivate them!
Get the latest trends and topics delivered to your inbox!
Subscribe to FrontStream's Blog