If you've heard of #GivingTuesday, you've probably seen the overwhelming stats that suggest it is the perfect time of year to leverage an online giving campaign to raise more for your organization.
#GivingTuesday History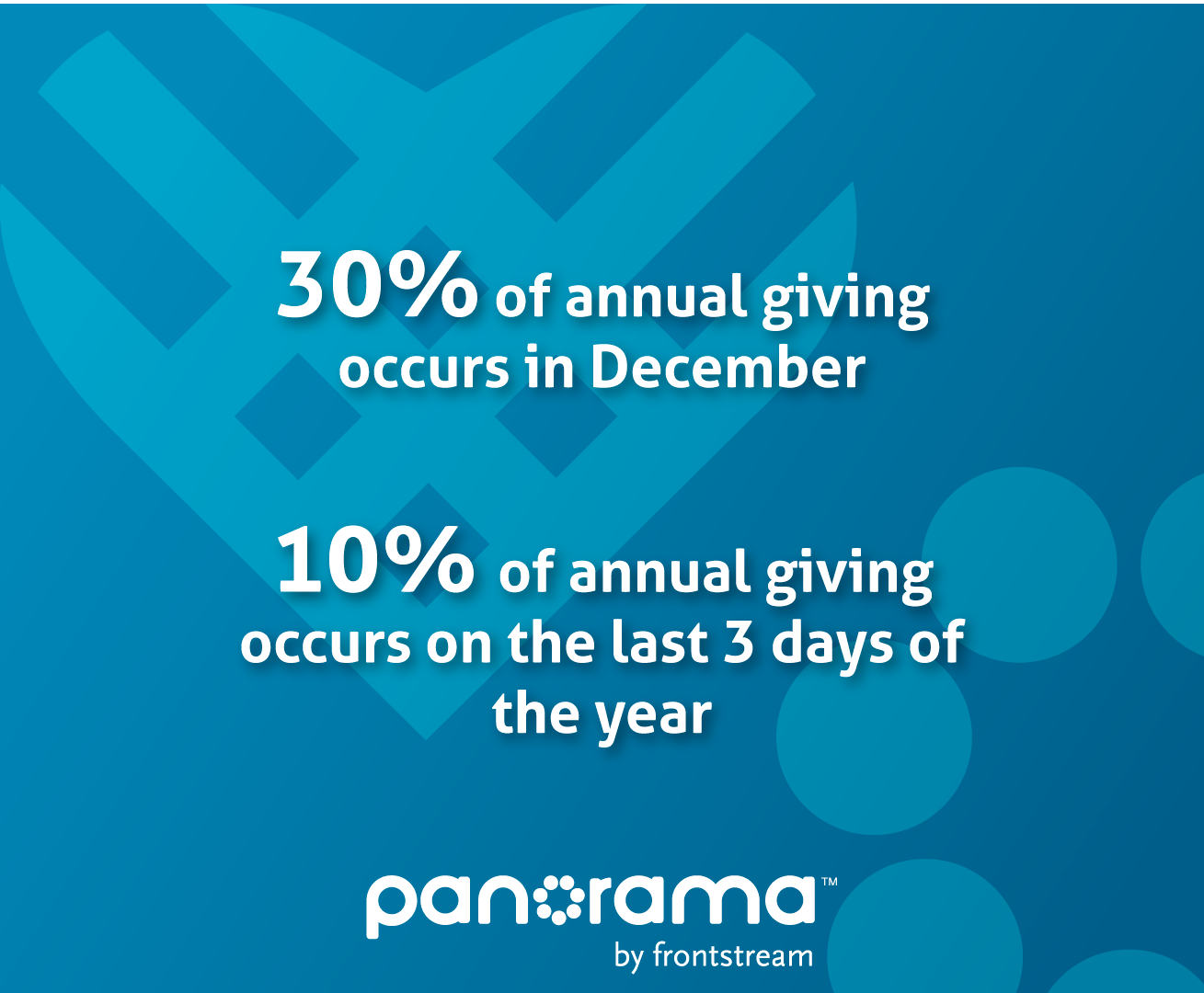 $511M raised online within 24 hours of #GivingTuesday (28% increase YOY)
More than 200 community campaigns across the United States
National movements in more than 60 countries
Source: Giving Tuesday 2019 Impact Report
#GivingTuesday, the first Tuesday after Thanksgiving- held Tuesday, December 1 in 2020-was started in 2012 as a day of giving back in direct contrast to its consumeristic counterparts, Black Friday and Cyber Monday. It has since grown into a global generosity movement that raised nearly 2 billion dollars last year (online and offline) in the U.S. alone.
This is clearly an online and social media movement, with more than 20 billion social media impressions in 2019. In fact, #GivingTuesday was among the top trending topics on Twitter through most of the day on #GivingTuesday 2019.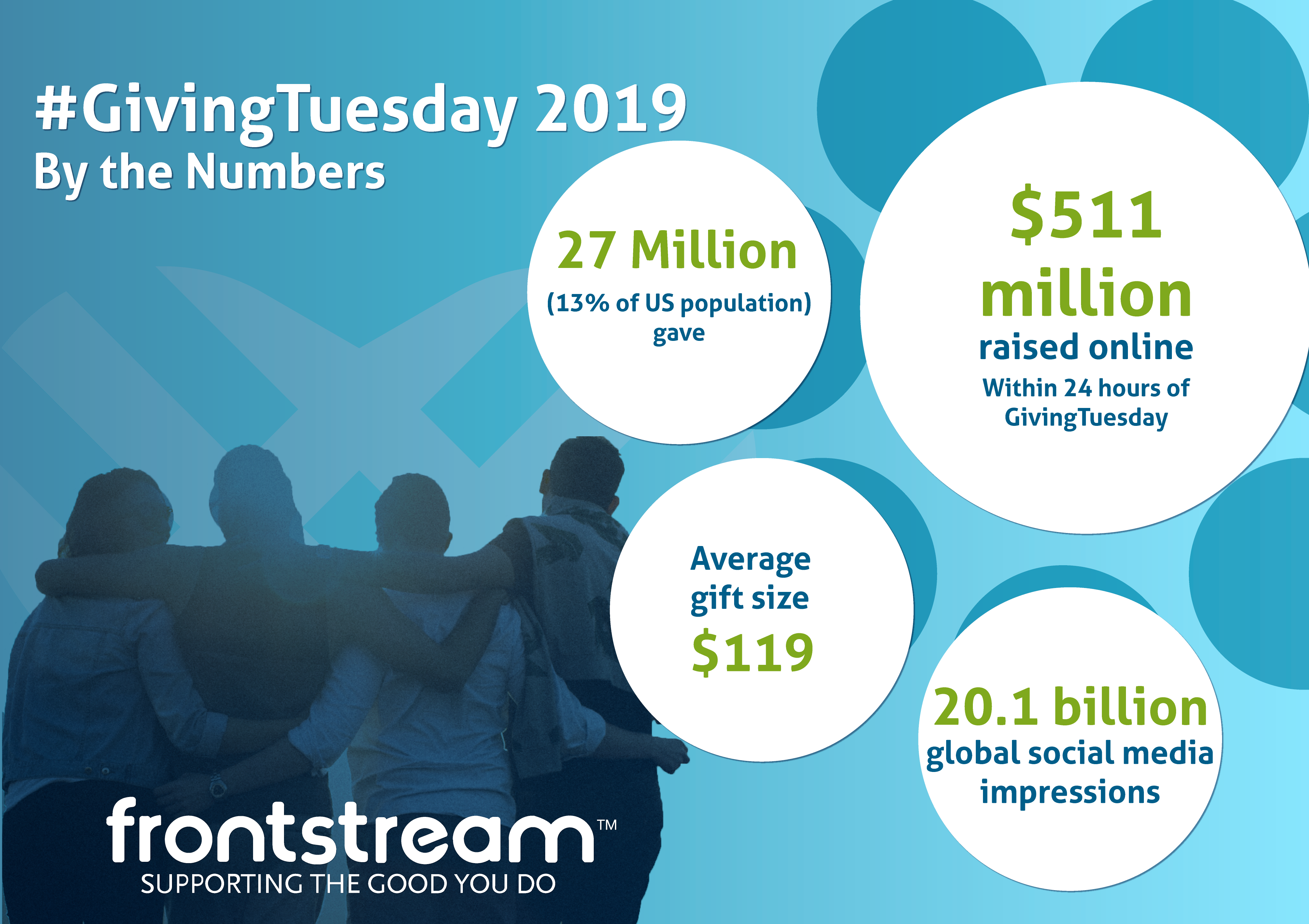 #GivingTuesday 2020
This year's #GivingTuesday is December 1st, the same day in both the United States and Canada. Even though it's just around the corner, you still have time to leverage this day of generosity, and maximize year-end giving for your organization with FrontStream's all-in-one digital fundraising platform, Panorama. Set up your own #GivingTuesday fundraiser with Panorama Campaigns.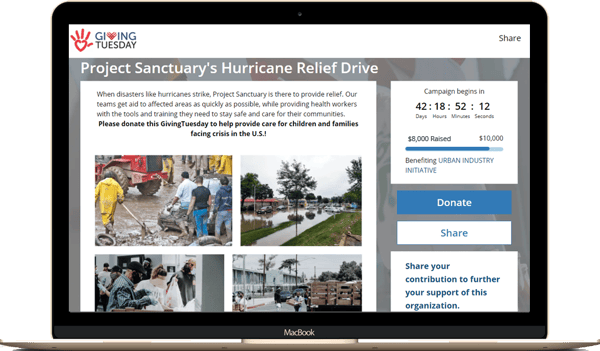 Panorama Campaigns for #GivingTuesday
Panorama Campaigns have all the features you need to make your #GivingTuesday appeal stand out and raise more this giving season including:
The ability to quickly and easily create unlimited mobile friendly, beautifully branded microsites with an intuitive drag-and-drop event builder
Configuration tools to customize your campaign with your organization's story and brand, while incorporating campaign specific videos, images and content
A thermometer that updates donations instantly to provide donors immediate visibility to the impact of their donation
Social sharing options that make it easy for your supporters to promote your campaign with the click of a button
Multiple giving options to maximize donations including donor covers the fee opt-in which allows supporters to increase their impact by covering processing fees, recurring and monthly donations, company matching and tribute and memorial giving

Seamless, interactive donor experience including an embedded donation form that lets your donors give without ever leaving your Campaign page*
A real-time campaign countdown display to inspire and motivate your donors*
*Click here for additional details about Panorama features and packages.
Get Started with Panorama Campaigns
To get started login to your Panorama account. You can set up a campaign in minutes and continue to raise donations through the end of the year to inspire your donors and further your organization's mission.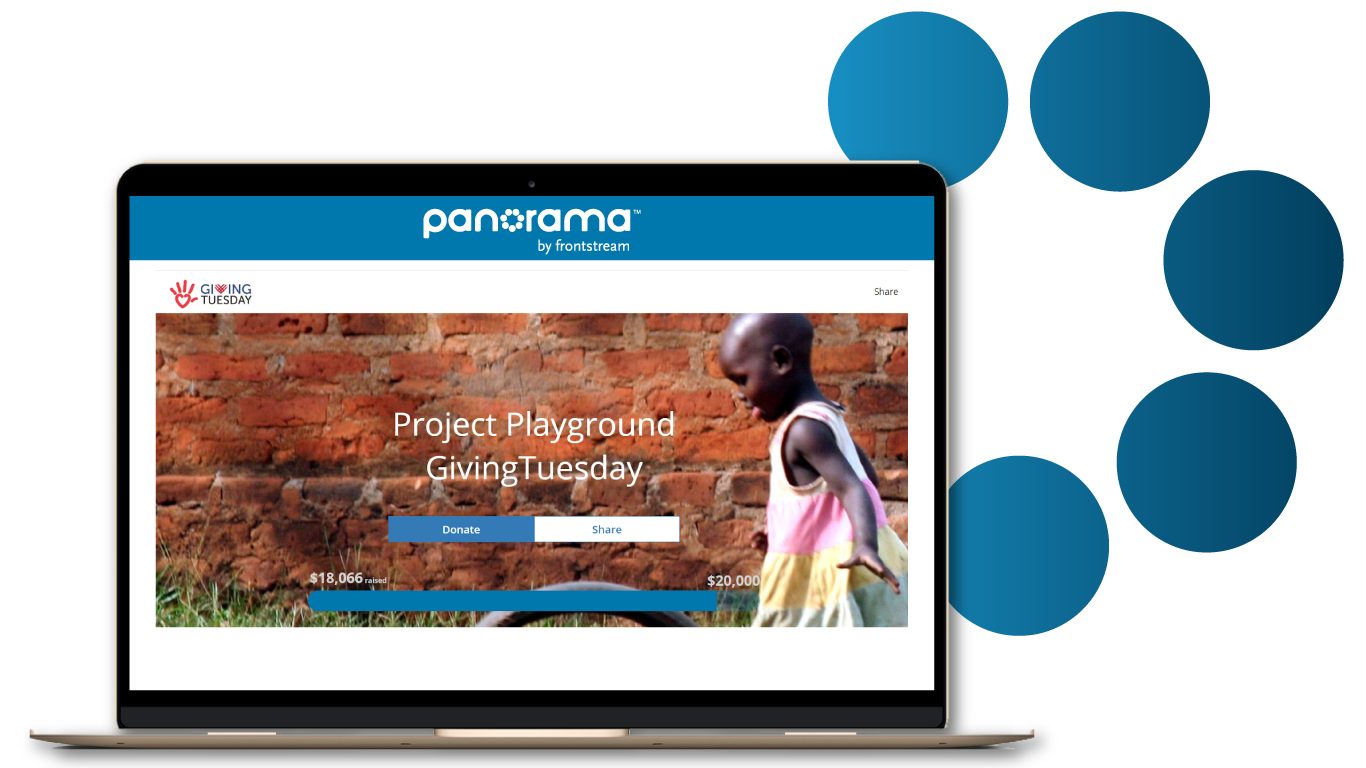 With #GivingTuesday only weeks away, it is the perfect time to give Panorama Campaigns a try and harness the power of online giving during this global day of generosity!
Don't have a Panorama account?
Additional resources:
Blog Post: 5 Proven Ways your Charity Can Raise More This Giving Season
Video: Panorama Campaigns Video
Video: Panorama by FrontStream
Blog post: 5 Steps to Raise More with Donor Covers the Fee and Panorama
Blog post: Second Harvest Canada: Responding to the Spread of COVID-19