Guest post by Julia Campbell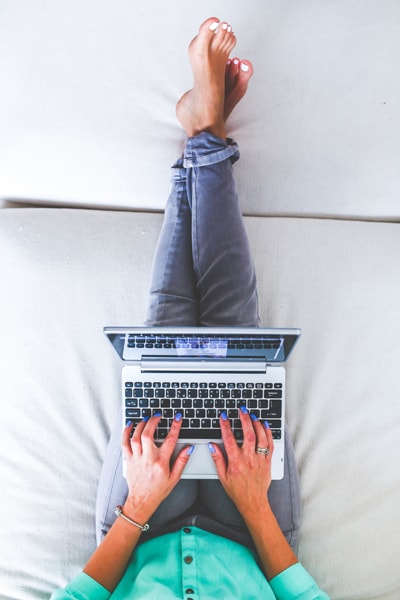 Does the world need one more blog? It depends!
Many nonprofits use a blog platform to share examples of their impact, promote success stories and build relationships with supporters. The key to effective blogging and building a dedicated readership is quality over quantity.
There are many reasons to start a blog for your nonprofit.
To improve SEO – search engine results.
To build trust and community.
To establish yourself as an authority on the issue.
If you are active on social media, you will always have new content to post!
To drive website traffic, email sign ups, social media followers and even donations.
But where to start? And how to create a great blog – one that people will read?
1. Get buy-in first. Hold a staff meeting and a Board meeting to announce that you are going to start a blog and that ideas for posts are welcome. Tell staff, board, volunteers and Online Social Media Ambassadors about it first. Be excited and enthusiastic! Let them know that you are going to call on them to help you find content and to promote the blog. Educate everyone on the importance of the blog – it's not just "one more thing" to add on the pile.
2. Pick your theme. What do you want to write about? What aren't people in your industry blogging about already? What makes you an expert with a unique perspective? What are you passionate about? What does your audience want to learn more about?
3. Choose a platform. WordPress is my favorite, but there are many out there. For a great primer on WordPress, read How to Setup a WordPress Blog in 5 Minutes by Jeff Bullas. Make sure that the platform integrates with your current website so you are not sending supporters to several different sites.
4. Read many blogs. Neil Patel of QuickSprout and Brian Clark of Copyblogger are two of my favorite bloggers.Great nonprofit blogs: St. Baldrick's, Ipswich River Watershed Association, School Year Abroad (SYA).
5. Write a lot. And write some more. Keep a folder for ideas. Create an Editorial Calendar and a folder of Blog Ideas. Keep these either in Google Calendar or in a document in Dropbox that can be accessed in multiple places.
6. Be consistent. Pick two days a week to post and stick to it. If you have more time and tenacity, post more! (Remember the quality over quantity rule.) Read John Haydon's post Time-Saving Hacks to Write More Blog Posts – A Video Demonstration.
7. Stay on message. Find your niche and your audience (hint: your audience is not "everyone"). You are writing for YOUR audience. They are unique. You don't need to have 500,000 subscribers to have a great blog - you just need to tell your story and authentically connect with your audience.
8. Promote your blog. Let your email list know. Put your blog URL in your email signature, on business cards and all print materials. Promote your blog through your social networks. Create a Promotions Checklist to refer to each time a blog post is published.
9. Always focus on content. Spend some time and dedicate some resources to creating content that is well-written, original, compelling, timely, relevant and interesting. Quality over quantity always! To quote Rich Brooks, "You can't beat the Internet on volume, but you can beat it on quality, clarity and perspective."
10. Don't get discouraged. Start small and stay consistent. Blogging is a marathon – not a sprint. You don't need to have 500,000 subscribers to have a great blog. You just need to tell your story and authentically connect with your audience.
I hope you find these tips helpful – if you have suggestions and feedback, please leave them on my Facebook page or email me at julia@jcsocialmarketing.com.
Julia Campbell, principal at J Campbell Social Marketing, helps nonprofits reach new supporters and strengthen relationships with current ones using online tools. Email her at julia@jcsocialmarketing.com or call 978-578-1328.
Get the latest trends and topics delivered to your inbox!
Subscribe to FrontStream's Blog