With a new year and a fresh start come new opportunities to increase audience engagement and meet your fundraising goals. Take advantage of these online strategies to bring your fundraising efforts to new heights in 2014!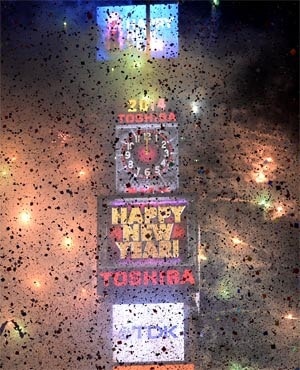 Leverage Social Media
According to the 2013 eNonprofit Benchmarks Study by M+R Strategic Services, response rates to emails from nonprofits have dropped. Fewer people are opening e-mails that don't come from friends, family and colleagues and those who do open them have low giving rates (0.07%).
Tips: Leveraging your social media presence can be an effective method of keeping donors engaged and informed about your upcoming campaigns. Mobilize an unresponsive audience through social media by posting reminders, updates, and sharable content relevant to your organization and its goals. When it comes to your next campaign, make sure your fundraisers are actively asking friends and family to donate!
Content Marketing
While sharing videos and photos is a great way to generate interest in your fundraising efforts, it is no substitute for creating meaningful written content. Websites and online platforms that are over-dependent on shared videos and pictures are unlikely to create deep audience engagement. Rather, build original content through blogging (organizations with blogs reportedly generate 67% more leads than those without) and use original content to demonstrate your organizations impact in creative ways.
Tips: Take advantage of services like infogr.am to present information in new ways. If you need extra content and voices for your blog, consider trading guest blog posts with colleagues at other organizations that are supporting your cause.
Analytics
One great thing about having an online presence is that there is no shortage of statistics and metrics to track your performance. Evaluate your online activity and engagement both historically and in real-time with the help of tools like Google Analytics. Other social media platforms such as Facebook, YouTube, and Pinterest also provide various metrics to help you take the guesswork out of evaluating your social media strategy.
Tips: Marketers agree that analytics are becoming more and more important in online success. Take time in 2014 to become as skilled as you can at not just accessing data, but interpreting it as well!
And there you have it! Mobilize your audience in the New Year with these three online strategies.
Get the latest trends and topics delivered to your inbox!
Subscribe to FrontStream's Blog