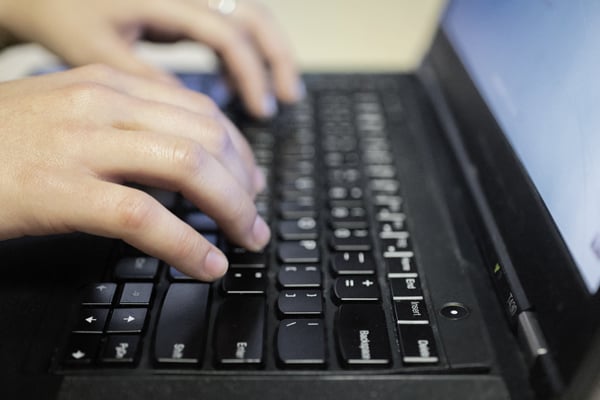 By Marlene Oliveira
Earlier in September, I was thrilled to present a webinar with FrontStream on nonprofit copywriting: Seven Deadly Nonprofit Copywriting Sins - and how not to commit them. I chose this theme because although writing great copy is extremely important for them, many nonprofit organizations are making precisely the same messaging mistakes.
During the presentation, I made the case that nonprofits can't afford to waste time, effort and resources on boring or ineffective content. Therefore, the following seven creativity-killing mistakes must be avoided at all costs.
1. Unoriginal or meaningless taglines
Your tagline fails to do any of the following: communicate your brand promise, differentiate your nonprofit from others or add clarity to your organization or program name.
Watch for: mission statements as taglines, three word taglines and language that is used by many other nonprofits. For example, 'giving hope', 'changing lives', 'making a difference', 'leading', 'fighting', 'inspiring', 'improving'.
'We', 'our' or 'us' appears in your copy far more often than 'you' or 'your'.
Watch for: More than one 'we', 'our' or 'us' for every three 'you' or 'your'.
3. Using acronyms
You use an acronym instead of your nonprofit organization's name.
Watch for: any acronyms in your copy. Once you start, they creep into all of your communications so use your organization's full or partial name, 'we', 'us' or 'our' instead.
4. Using jargon, technical or overly formal language
You use terms and language that only those 'in the know' will understand and respond to.
Watch for: terms that raise the complexity of your writing and replace them with simple, plain language.
5. Targeting the 'general public'
Your content was written without a specific audience in mind.
Watch for: dull copy that appeals to no one in particular.
6. Including meaningless statistics
Your content includes unnecessary or uninteresting statistics instead of compelling information about your work and your cause.
Watch for: lists of numbers/statistics presented without any story or context. Tip: check your media release boilerplate copy!
7. Content shaped by org charts, strategic plans or mission statements
Your content was shaped by internal structures or documents instead of a creative approach that is engaging and intuitive for your readers.
Watch for: creative concepts, website navigation and other content shaped by such internal structures as mission pillars, organizational department names or program names.
For the solutions to these problems and for copywriting techniques that foster creativity and help you to draw in your audiences, check out the presentation slides, handouts and additional resources on my blog at moflow.ca.
Get the latest trends and topics delivered to your inbox!
Subscribe to FrontStream's Blog