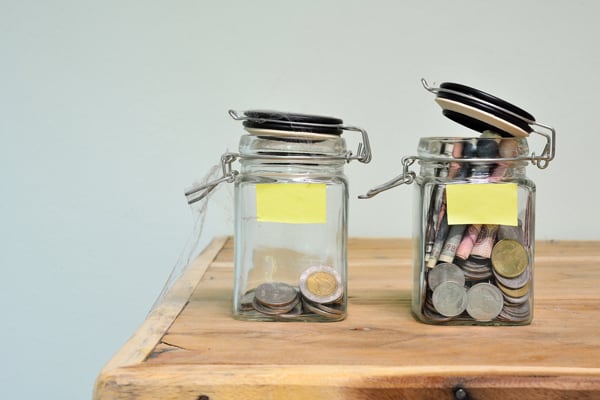 There's no question that you want to make sure your nonprofit or charity is bringing in as many donations as possible - but did you know that you've actually got the potential to double your average donation amount? It doesn't require any fancy (or costly!) tips and tricks - it's matching gifts, and it's as simple as it gets.
What are matching gifts and how do they work?
Matching gifts - also known as corporate gift matching - is a phrase covering corporate programs where employers match employee donations, usually dollar-for-dollar. Many charities and nonprofits know about matching gifts, but the fundraising potential of gift matching often goes overlooked, and so these nonprofits don't integrate with a corporation's donation programs.
But the data doesn't lie - nonprofits and charities that align with businesses and their CSR programs can bring in far more donations on average!
The big impact of matching gifts
Here are some impressive stats courtesy of HEPData's latest research findings:
Approximately 50% of the Fortune 500 companies have matching gift programs.
According to a snapshot of Ruffalo Noel Levitz's on-campus phonathon programs, nearly 10% of total revenues came from matching gifts.
13% of companies match at 2 to 1 or better.
4840 companies and subsidiaries match volunteer time.
On average, between 4-12% of constituents are matching gift eligible donors and are not identified as matching gift eligible by the nonprofit.
Speaking on that last point, it's incredible is how many billions of dollars could be left on the table because nonprofits aren't mentioning matching gifts in their campaign appeals. Take note and make sure you aren't missing out!
Making it work for your nonprofit
Now that the earning potential of matching gifts is on your nonprofit's radar, it's time to learn how to make it work for you. Here are a few tips to help you take advantage of matching gift programs and earn more money for your cause!
Create fundraising appeals that reference matching gifts. Employees often forget it's even an option, so just the mere mention might be all it takes to trigger a response.
Follow up with donors who have indicated they work for an employee with a matching gifts program. Some donors might need a gentle reminder after your first mention of corporate gift matching.
Build relationships with companies that offer corporate matching and have CSR efforts that align with your mission. Establishing philanthropic partnerships with engaged businesses will increase your earning potential.
Go beyond a mention and provide opportunity. Make it simple for constituents to double their gifts with online forms that allow them to easily discover if their employee participates in matching gift programs.
Ready to get started?
Some fundraising platforms claim to have integration with a corporate gift matching database. In reality, charities and nonprofit organizations are required to purchase their own license key and add their unique credentials to the system before they can get started. The process is both expensive and cumbersome.
FrontStream peer-to-peer fundraising platforms are integrated with the HEPData corporate gift matching database. HEPData is the largest, most trusted, and most widely used database of over 20,000 corporate matching gift programs, employer-specific forms, and policies. Best of all, this database is available at no additional cost to FrontStream clients!
How does it work?
FrontStream's peer-to-peer fundraising pages and online donation forms include a "Matching Gift" section that allows donors to search the name of their employer. If an employer is found, a donor can then click on the employer's name to see detailed instructions about matching gift eligibility and the steps required for the charity to receive the matching gift.
This fast and easy process occurs on the charity's own branded donation form just before a donor submits their payment details.
FrontStream clients have access to full donation reporting that includes information about a corporate gift match, making it simple to communicate with donors.
Interesting in equipping your charity or nonprofit with the tools to receive maximum donations? Schedule a call with us today!
Get the latest trends and topics delivered to your inbox!
Subscribe to FrontStream's Blog