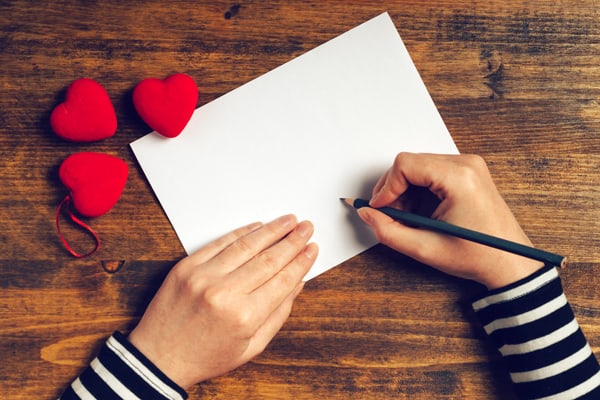 We know how much you appreciate every donation that comes in to your nonprofit - but are you showing that love to your donors? As grateful as you are for the support, it's important that you also make sure your supporters know how much they mean to your charity. Plus, it's an extra chance to reinforce your cause story and demonstrate where supporters fit in. It's a way to make your donors feel like they're truly something bigger than themselves!
This is where the thank-you letter comes in. Sadly, some nonprofits overlook the power of the thank-you letter; they feel it can be too time-consuming to do. But sending a letter of thanks to your donors can help turn a one-time supporter into a repeat donor!
Sending out a template thank-you letter than you have on hand is fine, but if you want to go one step further, consider making it more personal and using it to tell a story - both of your nonprofit and how donors help you do good work.
Here's an example of how Toronto Cat Rescue does it: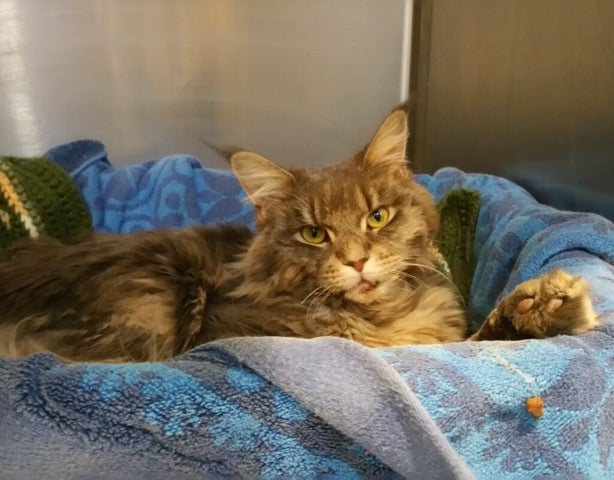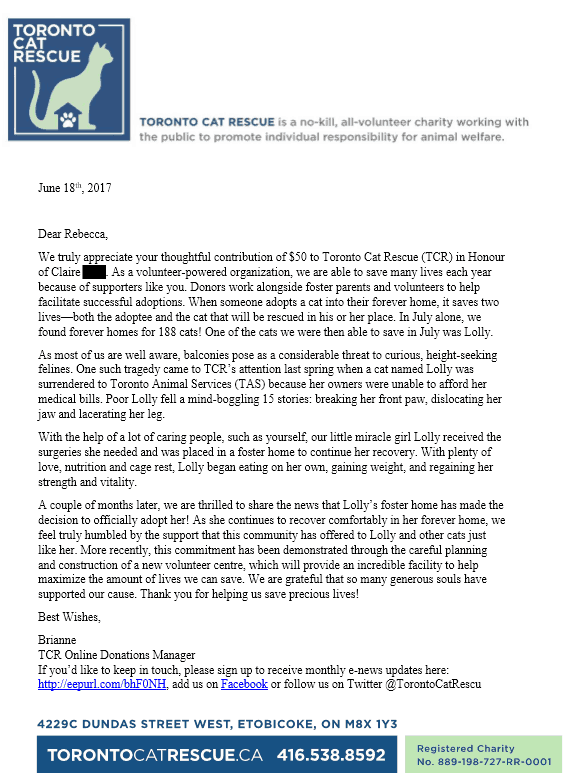 - The opening paragraph explains how and where the funds will be put to use
- The body of the letter tells a story of a particular foster cat (the adorable Lolly, as seen above) and how the nonprofit was able to help her
- The end of the letter reinforces how donations further the cause
- The close includes a call to action to follow the nonprofit on social media and sign up for an e-newsletter
Try to use the above as a good layout for a donor thank-you letter of your own. It's vital that you communicate just how the funds will be used, as well as give an example of a way that the donation will make a difference.
Also, don't forget using the end of the letter to plug your nonprofit's social media channels! By noting that you have a mailing list or an e-newsletter to sign up for, you might just end up with some new subscribers - especially after their heartstrings have been tugged by your letter.
For the easiest way to get started with thank-you letters, be sure to choose online fundraising software that allows that option - particularly one that lets you use specific customization on behalf of your nonprofit (logos, design, and so on). Not only will it make your donors feel good, you'll feel good that you've made their day.
Get the latest trends and topics delivered to your inbox!
Subscribe to FrontStream's Blog