BiddingForGood (now part of the Panorama platform), unlike any other auction software platform, has brought together a powerful community of 500,000+ cause-minded shoppers who bid on our customers' auctions year-round. Our growing bidder community is a group of affluent online shoppers who are passionate about helping good causes. They also love finding great deals on travel packages, hotel stays, dining gift certificates, unique experiences, sports tickets, and more on our site.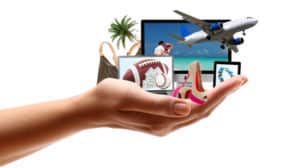 To keep our passionate cause-minded shoppers engaged, we send out weekly emails featuring auction items we know they are sure to love.
In a recent survey, we learned that the majority of our bidders visit biddingforgood.com at least twice a month to shop and support nonprofits and schools. These bidders tell us that they keep coming back because giving back is important to them.
Our bidder community has been growing rapidly over the years, and we've learned that word of mouth is a big part of the reason why.
A recent survey revealed that 84% of our bidders have recommended shopping on biddingforgood.com to a friend or colleague and "unique" is the first word that comes to mind when they describe shopping on our site. Our cause-minded shoppers are eager to invite others to shop in a meaningful way on biddingforgood.com.
The bidder community adds real value to our customers' auctions. In fact, we have seen an increase of 20% to 30% in the number of bids placed on an auction that is open to our bidder community. The Roundabout Theatre Company is an exceptional example of what our bidder community can do: Their 2017 auction received bids 1,700 bids and raised $75,000 from our bidder community alone.
It's easy to see why 90% of our customers open up their auctions to these philanthropic shoppers.
More bids increase the competition for items, generate higher winning bids, and result in more dollars raised.
We are proud to say that our bidder community helps our customers raise more money every day!
Get the latest trends and topics delivered to your inbox!
Subscribe to FrontStream's Blog