If you're familiar with charitable event fundraising you've probably heard of the "50% problem". In a peer-to-peer event like a run, walk or ride, typically only half of the participants who register will actually bring in donations. That leaves a huge number of people who are participating in the event experience, but are not contributing to the good cause it supports!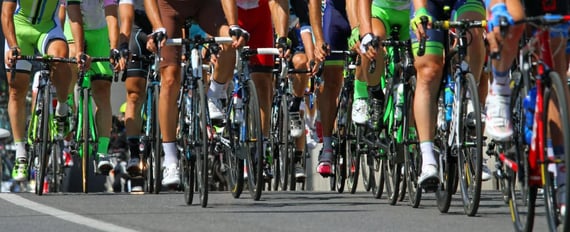 One excellent way to improve your activation rate in an event is to ensure you set a "minimum amount to fundraise" for participants.
The research backs it up! Plenty Consulting noticed that the fundraising participation rate in cycling event is almost 100% - vastly out-performing runs and walks. The reason? Fundraising minimums!
"Having a fundraising minimum ensures that everyone who participates has raised something."
We've recently added powerful new options to the registration process for events managed through Artez. When registrants agree to your fundraising minimum, but fail to reach the set amount, your administrators can choose to charge their credit card for the outstanding balance.
This option is especially useful for those participants who are close to their goal but haven't had the time to bring in new donations near the end of the campaign. It also helps to highlight the importance of your fundraising minimum when participants are registering for your event.
Set a reasonable goal amount that motivates and challenges your registrants and you'll help them do their best for your organization!
The "minimum fundraise amount" feature is exclusively available to clients using the FrontStream Payment Gateway and Artez.
Want to learn more? Download our ebook on how to help your nonprofit raise more money with suggested donation amounts!
Get the latest trends and topics delivered to your inbox!
Subscribe to FrontStream's Blog