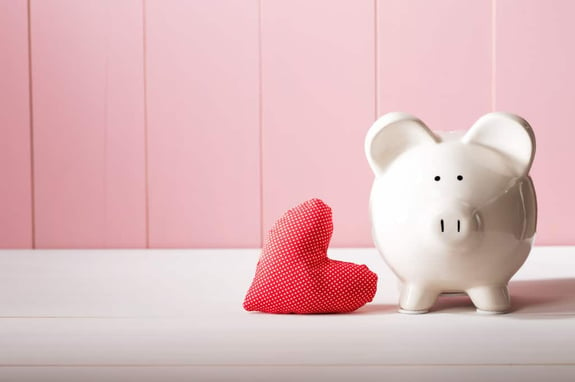 We're excited to announce that FrontStream Fundraising Pro and the FirstGiving online fundraising platform have integrated with the HEPData corporate gift matching database.
HEPData is the largest, most trusted, and most widely used database of over 20,000 corporate matching gift programs, employer-specific forms, and policies.

Corporate Social Responsibility (CSR) is a growing topic of interest for companies. Many employers will match charitable donations made by their employees. In fact, 65% of Fortune 500 companies offer matching gift programs!
Corporate gift matching is especially important as we near the end of the year. Many charities and nonprofit organizations receive 30-50% of their online donations in the last quarter of the year.
Matching gift data allows donors to truly maximize the impact of their donation.
How does it work?
FrontStream's peer-to-peer fundraising pages and online donation forms now include a "Matching Gift" section that allows donors to search the name of their employer.
If an employer is found, a donor can then click on the employer's name to see detailed instructions about matching gift eligibility and the steps required for the charity to receive the matching gift.
This fast and easy process occurs on the charity's own branded donation form just before a donor submits their payment details.
FrontStream clients have access to full donation reporting that includes information about a corporate gift match, making it simple to communicate with donors.
"Every time I send out a reminder, I get money in the door."
– Linda Stark, California Polytechnic State University, Matching Gift Specialist
A powerful tool for peer-to-peer campaigns
HEPData integration extends to individual and team fundraising pages inside FirstGiving and FrontStream Fundraising Pro peer-to-peer platforms.
Run, walk, cycle (or challenge!) events are one of the fastest growing fundraising channels in North America.
In a peer-to-peer event, friends donate to support a friend who is fundraising for a good cause. Corporate gift matching allows donors to involve their workplaces in their generosity, increasing the overall reach of the campaign. This is great news for event managers, charities, and corporate sponsors alike!
Best of all, it's free
The HEPData database is available at no additional cost to FrontStream Fundraising Pro clients and FirstGiving Premium clients! We built our partnership with the needs of our charitable partners in mind.
Some fundraising platforms claim to have HEPData integration. In reality, charities and nonprofit organizations are required to purchase their own license key and add their unique credentials to the system before they can get started. The process is both expensive and cumbersome.
FrontStream's full and free integration respects your organization's time and your budget!
How can you get started?
HEPData integration applies to FrontStream clients in Canada and the United States. We can't wait to show you how easy it is to increase your fundraising with corporate gift matching.
If you are a current client, log into the system or contact your Account Manager for more details - or, if you're looking for more information, schedule a call with us by clicking the button below:
Get the latest trends and topics delivered to your inbox!
Subscribe to FrontStream's Blog