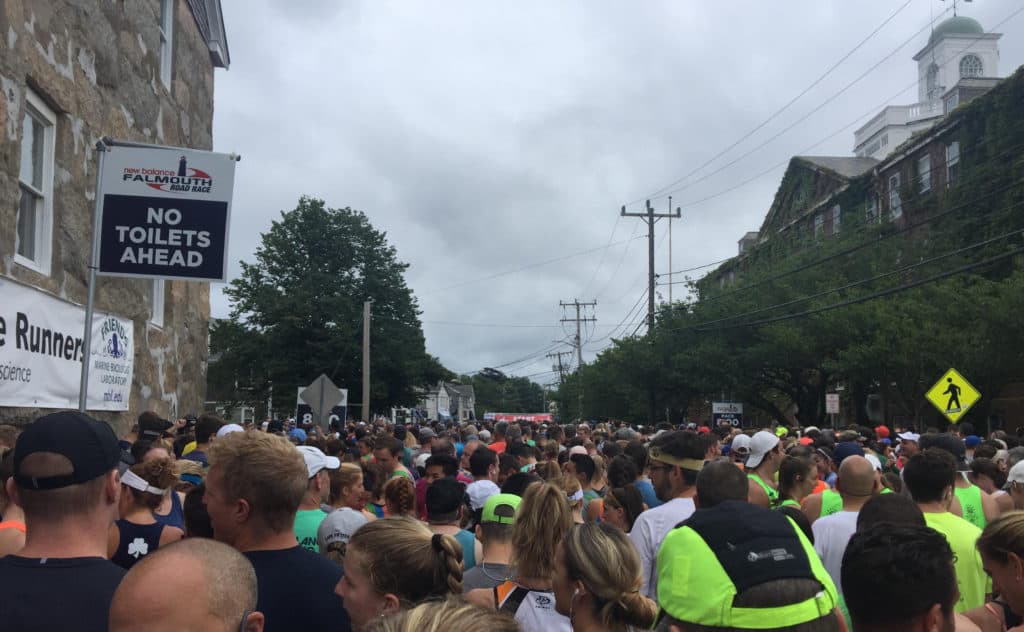 For almost 50 years, the New Balance Falmouth Road Race is run in Cape Cod, with thousands of runners - everyone from competitive marathoners to casual joggers - gathering to make the picturesque trek. But as any charitable individual knows, a race can be made into a cause as easily as setting up a fundraising page - and Falmouth brings in tons of fundraisers every year, with some of them raising huge amounts of money for charities of their choice!
This year, not only did our corporate event manager Laura Armstrong head to Falmouth to discuss FrontStream products with participants, she ran the race as well. Laura was kind enough to answer a few questions about the runners, the race experience, and how FrontStream products play a role at Falmouth:
What's FrontStream's role in supporting the Falmouth Road Race?
Falmouth utilized FrontStream's peer-to-peer fundraising software to encourage their runners to raise money in support of over 30 different charities. We spent three days at the race expo handing out fundraising incentives to all the runners that raised money. We had great conversations with team leaders and nonprofit professionals about their experience with our platform, and how they could utilize us in the future as well.
Who were some of the most successful fundraisers you met, and what were some of the reasons they were raising money?
There were so many! One woman raised over $20,000 for the Sturge-Weber Foundation. Overall, I saw a huge variety of reasons for fundraising – medical research, in memory of a loved one, survivors of cancer, or to build better communities for their children.
What was the most inspirational story you heard all weekend?
One individual was running to raise money in memory of his cousin who passed away. FrontStream has an incentive prize for participants who use our platform - if you raise over $2000, you receive a buoy. This participant has gotten a buoy every year and puts it on his cousin's headstone in tribute.
What are some tips people should keep in mind if they're raising money for running the Falmouth Road Race?
Tell your story – there is nothing more captivating then sharing your personal story of why you want to fundraise for a charity. Also, you should always ask more than once, since people might have the intention to give but then get distracted and forget. Reminding them is never a bad thing!
You can also share updates on how your training is going via email and social media. Let people know the hard work you are putting in to be able to run on race day, and that their support for you and your story is pushing you forward.
Lastly - what was it like running the race itself?
It was incredible. The scenery was just amazing – and the Falmouth community is really involved cheering on the runners. I got so many high fives and orange slices. I really felt a part of something that day!
P.S. Falmouth may have passed for another year, but charity runs are year-round and always for good causes - get started with your online fundraising today!
Get the latest trends and topics delivered to your inbox!
Subscribe to FrontStream's Blog