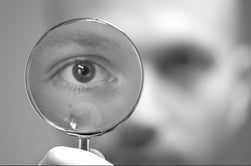 With new technology developing at rapid rates and the ever-growing use of social media, donors and the public are demanding more transparency and accountability from the nonprofit sector. That's not such a bad thing though. Foundations and nonprofits should tell the story of what they do, why they do it and the difference it makes to garner more donations and credibility.
The call for transparency is nothing new to this sector. In fact, it dates back to the 1950s during the period of McCarthyism, when congressional hearings investigated foundation leaders and the dollars they represented. While McCarthyism has many negative connotations, its findings brought to light the need for nonprofit transparency. The scrutiny resulted in the foundations' realization that a lack of public understanding was a critical reason for concern.
To truly have "glass pockets," a term coined by Russell Leffingwell during the investigations, is to make it easy for anyone to look into a charitable organization and understand its importance and value to society. Luckily, we have technology to aid us in this.
Perhaps the best example of a nonprofit abiding buy this principle is Charity: Water, an organization dedicated to bringing clean drinking water to everyone in the world. Making their cause and social impact readily available on their website, Charity: Water lifts the curtain to show their donors exactly what they are doing with their money and why it matters. Answering the "why," the "what," and listing all completed projects creates a sense of openness with potential donors. Further, the organization makes their approach available detailing the planning process, implementation, program maintenance, and evaluation.
Charity: Water even tracks the location and progress of donor funded drilling rigs. Yellow Thunder, one of these rigs, was tracked as it drilled wells across Ethiopia. Simply put, their website makes it clear that the organization's purpose matters, donor dollars matter, and the difference they make is substantial.
Benefits from Greater Transparency
Foundations and nonprofits are better positioned to maximize their social impact and strengthen the field of philanthropy by demonstrating transparency and accountability in their operations. Rather than continue the practice of siloed nonprofits, those with similar causes can join together to learn from one another, reduce redundant efforts, and serve the world better. Afterall, isn't that the point?
An effective transparency strategy facilitates greater impact, and ultimately:
Strengthens organizational credibility
Improves grantee and donor relationships
Facilitates greater collaboration across organizations
Increases public and donor trust
Reduces duplication of effort among organizations dedicated to the same cause
Builds a shared knowledge base and industry-wide best practices
Our federal tax system and state laws require philanthropic organizations to show a certain level of transparency. However, The Foundation Review reports that organizations looking to prove that they serve a public purpose have their work cut out for them. Their recent survey of nonprofit CEOs shows that many grantees believe foundation transparency means being "clear, open, and honest about the processes and decisions that are relevant to nonprofits' work."
Specifically, grantees voiced that they'd like insight into what foundations are learning through their work; foundations' performance assessments and the impact they're having; and the criteria behind their selection processes and funding decisions. Interesting enough, there is less emphasis on access to the foundation's financial and contact information, and staff/leadership changes.
To better help you cultivate a culture of transparency, we've put together the following checklist. Keep in mind that transparency doesn't mean complete disclosure of information; rather it is most effective in a measured approach.
Transparency Checklist:
Comply with federal, state, and audit requirements

Have you obtained an employer identification number from the IRS?
Is your organization IRS 501(c)(3) tax exempt?
Are you incorporated and registered in your state?
Is your organization required to undergo a financial audit?

Adopt the necessary organizational policies

Conflict of Interest policy
Document Retention and Destruction policy
Whistleblower policy
Employee Code of Conduct policy

Complete your online presence (assuming you have a website)

Provide general contact information such as telephone numbers and mailing addresses
Is your mission/purpose statement available and clear?
Are governing bylaws, committee charters, policies, and a board of directors list available?
Is your most recent 990 tax return available?

Show the world the good you do!

Establish and keep up accounts on social media channels that make sense for your organization
Update your website regularly
Keep donors in the loop on the progress of current projects
Communicate with constituents on a regular basis
Share images, videos, and posts showing the impact donations have
While it is important to adhere to federal and state regulations, constituents are more interested in seeing the impact you have on the world. They want to see how their donor dollars impact your mission, but ultimately they want the assurance, satisfaction and warm fuzzies that come with being a part of a larger movement for good.
Transparency is key to our nonprofit and corporate clients. To better help them on their quest to candor, we deliver real-time traceable donations, safe and timely delivery of funds, vet charities to ensure legitimacy, distribute tax receipts, and protect sensitive donor information with PCI-compliant data encryption.
Get the latest trends and topics delivered to your inbox!
Subscribe to FrontStream's Blog