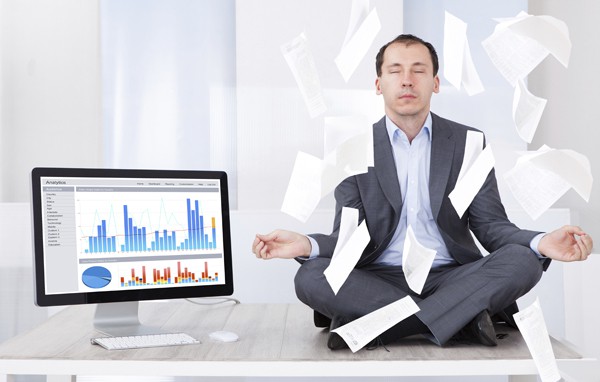 Guest post by Ryan Woroniecki of DonorSearch
No matter what time of year it is in your calendar, it's always worth thinking ahead to the year-end giving season – an incredibly lucrative time for nonprofits. Giving increases towards the end of the year, and nonprofits generally receive the largest portion of donations during this time. In fact, 30% of all annual donations are made in December alone.
Throughout the year, it's important that nonprofits are prepared to make the most of the year-end season once it arrives. Not only are you looking to receive donations, but you want to lay the groundwork to build stronger relationships with donors in the new year.
Your donor data can provide key insights into your donors' giving habits that you can use to customize your year-end outreach.
Maximizing donor data will help you create personal, impactful appeals.
Here are the top 5 ways to do just that:
1. Reference past giving history.
2. Use preferred communication channels.
3. Create giving tiers.
4. Reach out to lapsed donors.
5. Study business affiliations.
To get started, prepare your CRM and get ready to segment your donors. Now, let's look at how you can use donor data to create the strongest year-end appeals.

A donor's past giving history is some of the most important data in your CRM. It not only shows how they've supported your organization financially, but it can indicate which donors have higher giving potential.
To send the most effective appeals to your donors, you want your asks to be relevant and timely based upon their giving history.
You wouldn't, for example, include an ask in your planned giving marketing materials. Doing so could redirect a prospect's attention from your legacy program. Likewise, you wouldn't want to ask a major donor for another donation soon after they've given to your organization.
That's why it's important that you check your communication schedule so that you don't end up overshadowing important, targeted appeals with your year-end campaign.
That's not to say that you shouldn't ask previous high-level donors for another gift, but you should frame your ask based upon their past giving history and involvement.
As the end of the year approaches, thank your involved donors for their current and previous contributions.
To do so, you can:
Include handwritten thank you notes with general appeals. When sending mailed appeals to major donors, attaching a personal thank you note from a board member or frontline fundraiser can personalize the ask and show how much your organization values their past contributions. At the same time, you're providing them with the opportunity to give again.
Preface asks with gratitude. Start off the season by showing your appreciation before you move into direct asks. You can send emails thanking your donors for their giving spirit and inviting them to keep up with your year-end campaign. Acknowledging their past contributions will build a foundation for your next ask.
Following these tips can help you use your past giving data wisely. That way, you're cultivating your donors into lifelong contributors (For more cultivation tips, check out this article with Frank the Pig).
Ultimately, understanding your donors' past relationships with your nonprofit can help you ask them for a year-end donation from a framework of gratitude.

You can gain insight into your donors' preferred communication channels by taking a look at your data.
Email open rates, response rates, or personal preferences can all be used to understand which channels are most effective for your donors.
Most nonprofit communication channels can be broken out as follows:
Mail and printed materials
Email
Social media
Phone calls
In person
Your organization probably doesn't have the resources to give every donor a personal phone call, but knowing which major donors prefer this channel can help you save valuable time and money by meeting them where they want to be met.
Of course, you'll still need to plan for mass communications with the majority of your donors.
Regardless of their giving level, always address them by their preferred name and title in any communication (no "dear donor" here!).
To create an effective communication strategy for all of your donors, you can use your insights to build an integrated strategy that draws donors to the important aspects of your campaign.
#GivingTuesday, for example, primarily takes place online over social media channels.
However, you can still lead up to this lucrative occasion by sending an email or postcard to donors who prefer those channels, directing them toward your #GivingTuesday campaign.
Communicating with your donors through their preferred channels increases the chances that your donors will read what you send them and follow through with a donation.
Ultimately, looking toward your annual giving data can show you how donors respond to what you're sending so that you can reach them through the most effective channel.

Giving tiers are a means of providing donors with giving suggestions. Giving tiers provide context to donors, so that they can better understand how much they should give and how much your organization needs.
Additionally, giving tiers can encourage donors to give more than they normally would.
So how do you determine what your giving tiers should be?
Look into your donor data!
Average gift size can help you pinpoint a reasonable giving range for your donors. To create multiple giving tiers, you can segment your donors by their giving levels and determine the averages for each group.
To be even more specific, you can create donor personas to characterize your donors based upon their behavior, their information, and their giving trends. If you identify a group with significant impact on your nonprofit, you can gain a better understanding of how much to ask of them.
Though you can send targeted appeals to these groups, you'll still want to offer general giving tiers to your main donor base.
To reach the largest portion of your donors, you can incorporate your giving tiers into your online donation form and into your direct asks and appeals.
The end of the year is a busy time for both nonprofits and donors. Providing them with convenient giving options that they can select on a donation form or write on a check without another thought can encourage donors to follow through with the giving process.
Ultimately, giving tiers make donating more convenient and can lead to larger donations for your nonprofit.

At the start of the new year, many nonprofits clean their donor data, removing inactive donors to focus on new and current donor relationships.
While this practice can keep data relevant and useful to your organization, you should send a final appeal to donors before you eliminate them from your system.
The year-end season is the perfect opportunity to do so.
Use your donor data to determine the date of your donors' last gifts. If they've been inactive for a time period of less than two years, then you can use the holiday season as an opportunity to reach out.
After all, retaining donors is much more cost-effective than attracting new donors, and a simple reminder during the giving season can be enough to persuade donors to rejoin your organization.
To reach these donors, first, make sure that your data is up-to-date. If a donor's address or email address has changed, then perhaps they haven't been receiving your asks and appeals in the first place!
Then, send a communication in their preferred channel that invites them back into your organization. "We miss you" or even "Join us this season" can be an effective means of showing these donors that they're welcome and wanted at your nonprofit.
Different organizations will have different strategies for reaching lapsed donors. A church, for example, may highlight the congregation's impact and the sense of community that can be had. An animal rights organization may include a heartfelt photo of a dog receiving care.
The point is that your nonprofit should relate these donors back to the cause itself and ask them to join in your efforts to help the people, animals, and communities that they care about.
Ultimately, since inactive donors have shown an interest in your cause in the past, you can use the year-end season as an opportunity to invite them back into your organization.

Another important insight that your donor data holds are your supporters' business affiliations. Business affiliations can be their place of employment as well as any personal connections that they have with corporations.
Knowing where your donors work gives you more insight into their lives and who they are. Even more so, it can show you opportunities to engage in corporate philanthropy.
A popular example of corporate philanthropy is matching gifts. According to this DonorSearch guide, "matching gifts are a type of corporate giving program that essentially double an employee's initial donation to an eligible nonprofit organization."
However, most employees aren't aware of the opportunity to submit matching gift requests.
You can inform donors of the opportunity to increase the size of their donations — and their impact on your cause — by identifying the matching-gift eligible companies that are connected to your database.
You can send targeted information to eligible donors, educating them about the opportunity to apply for matching gifts.
Additionally, many companies may have established corporate philanthropy programs that encourage employees to donate and support nonprofits. If you identify these companies within your donor data, you can potentially partner with them for in-kind donations, events, or internal employee fundraising.
Workplace giving campaigns are popular in the year-end season, which can be a great opportunity for your nonprofit.
But first, you have to be aware of the connections you can make before you can actually make them.
Ultimately, knowing your donors' business affiliations can help you identify opportunities to benefit from corporate philanthropy.
In conclusion the year-end season is a valuable time when nonprofits receive the majority of their donations. Your nonprofit can earn more by looking into your donor data and learning who your donors are, how you can reach them, and what kind of opportunities they can offer your organization.
Get the latest trends and topics delivered to your inbox!
Subscribe to FrontStream's Blog