This is a guest post from Murad Bushnaq, Founder and CEO of Morad Media and Morweb. Since its inception in 2004, Murad has acted as Creative Director, Technologist and creative problem solver. He is dedicated to helping nonprofits and associations to grow their online presence with Morweb, a robust website platform and content management system.

Your website plays an important role in promoting your nonprofit and raising funds to support your mission. It's crucial to the success of your organization because your website is where donors go to learn more about your cause and offer their support in the form of donations, volunteering, or attending your events. However, many nonprofits make critical mistakes in the design of their website that can drive potential donors away.
Avoiding these common design flaws on your nonprofit's website will help your organization land more donations by creating a solid backbone for your fundraising strategy.
The most common mistakes that nonprofits tend to make on their website include:
Overwhelming donors.
Using ineffective visuals.
Not optimizing the site for mobile.
Employing weak calls-to-action.
Not prioritizing the donation page.
These mistakes can be easily remedied if you put in a little time and effort. With an easy-to-use content management system (CMS), you can address these flaws without involving an exterior agency, even if you originally used an agency to help build your site.
Many nonprofits find it helpful to see examples of best designed nonprofit websites to use as a reference when fixing their own website design. Morweb's list of the best nonprofit websites provides a great starting point for this comparison.
Read through our list of common mistakes, then compare your own site to those of the best nonprofits to see where you stand. From there, you'll be ready to polish your website to best appeal to your donors.

Mistake #1: Overwhelming Donors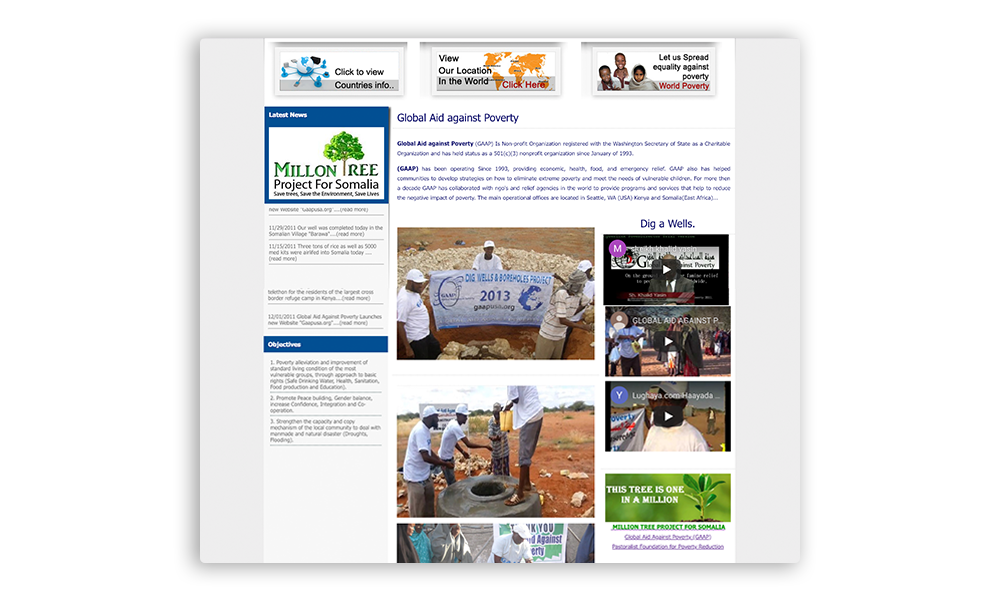 One of the biggest mistakes that nonprofits make when designing their website is including too much information on their website and overwhelming their donors.
Nonprofits tend to want to say everything right on the homepage of their website. This is a completely natural instinct because it usually stems from a passion for your organization. However, bombarding your donors with too much information right off the bat may leave them feeling overwhelmed or exhausted.
For an idea about how much information you should include on each page of your site, consider how much information was featured on the original nonprofit website template.
Many times, less is more when it comes to website content. Here are a few recommendations to minimize and organize your website and reduce the chances of overwhelming your donors: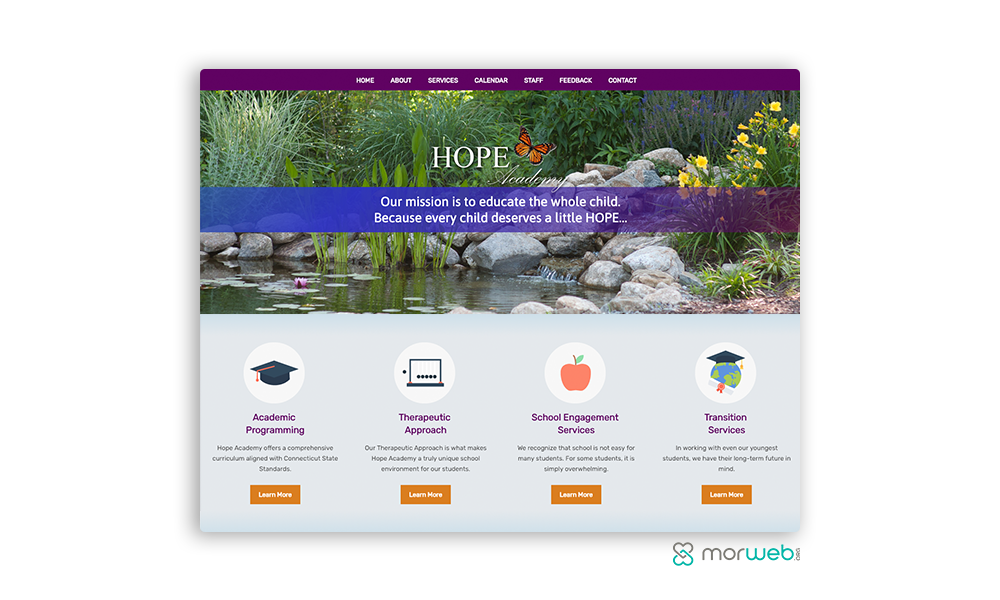 Directly address your mission. Many nonprofits will include their mission statement amongst a heavy bulk of text, making it difficult to see. Write your mission to be specific, direct, and stand out on your web page so it can't be overlooked or misconstrued.
Create easy navigation to other pages. Your homepage should make it easy for your site visitors to find the other important information about your organization. Easy navigation allows you to limit the bulky text by spreading ideas throughout the pages on your site map.
Make a centralized FAQ page. Too many nonprofits find themselves rambling in paragraphs on their website to try to address all of the questions their constituents may have. Answering these questions in an FAQ format is a quick way to address the needs of your donors without forcing them to search paragraphs of text for their answer.
Writing skimmable content that directly addresses your key points makes it easy for your donors to learn about your organization quickly and navigate to other important information.

Mistake #2: Using Ineffective Visuals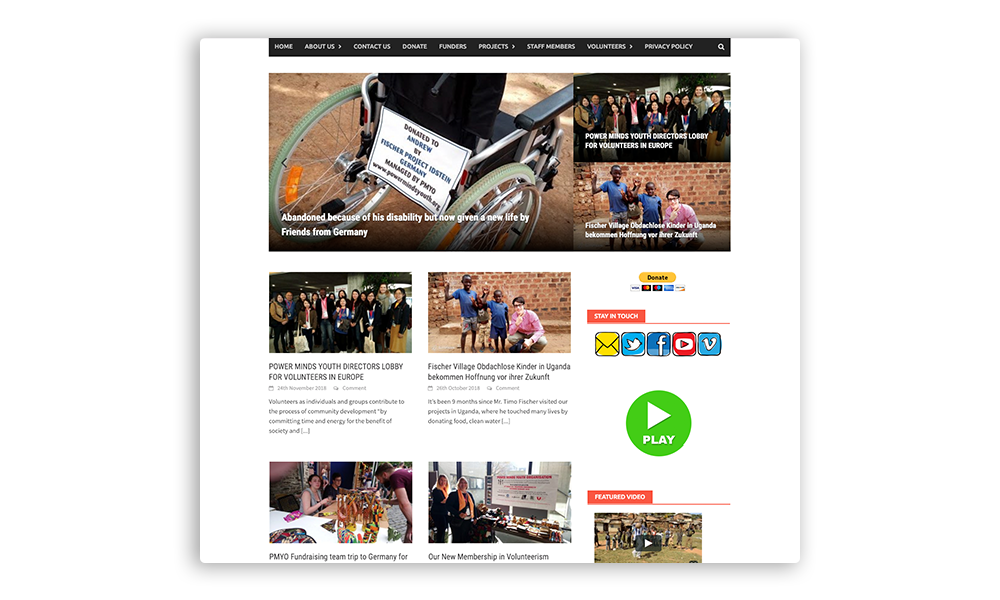 They say that a picture is worth a thousand words. The images you use on your website should serve the purpose of telling your story. There are two different stories you're telling when you add images to your website. The first is the story of your organization and the second is the story of those you have helped.
The Story of Your Organization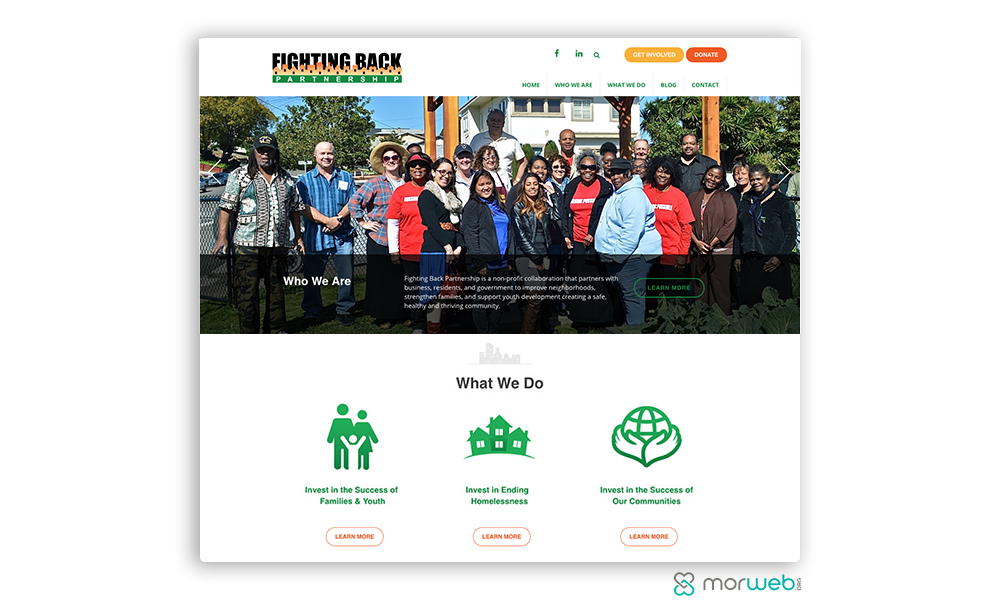 This comprises everything from the history, vision and mission that drives your organization. Your story is essentially who you are as an organization, it is your brand.
Think through your core values and what impression you want to give your donors. From there, you can establish your brand and maintain consistency of that brand throughout your website.
Consistency means that you should be employing the same colors, fonts, style, and other visual elements throughout each page of your site. It's easier to keep this consistency by choosing a CMS that allows you to host all of your pages on your website such as donation and event registration pages.
If you do outsource to a different software solution to create web pages outside of your CMS, make sure you choose a provider with pages that are completely customizable so that you can keep your site's brand across all of your content.
The Story of Those Helped by Your Organization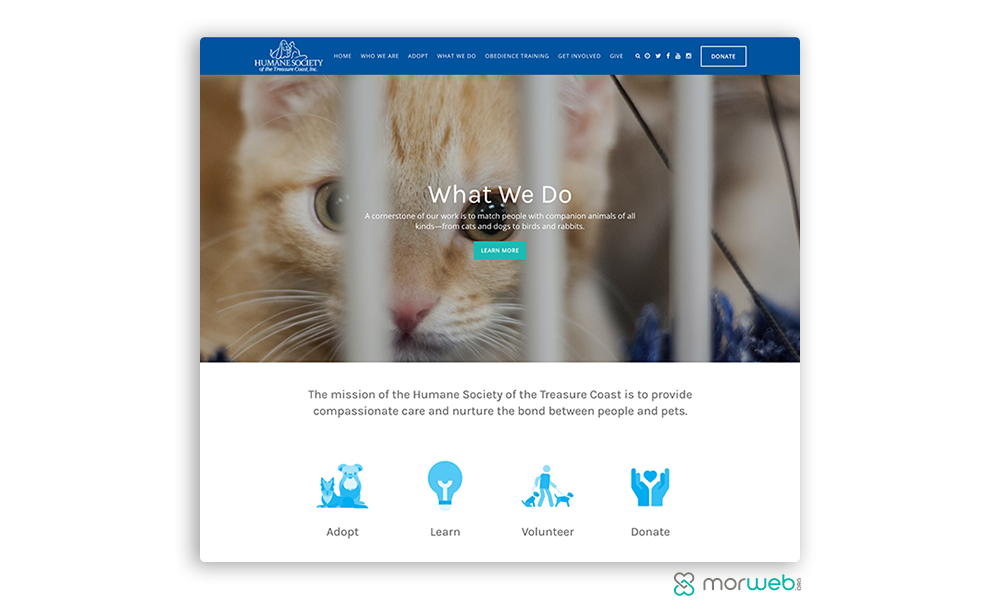 Featuring the stories of those who your organization has helped on your website can be used to evoke emotion in your audience. The targeted emotion is entirely dependent on your organization's intent and can be conveyed through the type of image you show. For instance, your organization might try to evoke:
Sympathy. Using pictures of children or animals in need tend to be classic sympathy-evoking images that nonprofits use to connect with their audience.
Inspiration. Many organizations use inspirational images to show their accomplishments. A classic example is a firefighter rescuing a kitten.
Joy. Joyful images can encourage people to want to be a part of that impact. A classic example would be an image of people laughing.
Your images paired with descriptive copy work together to create a compelling case for your supporters to donate.

Mistake #3: Not Optimizing the Site for Mobile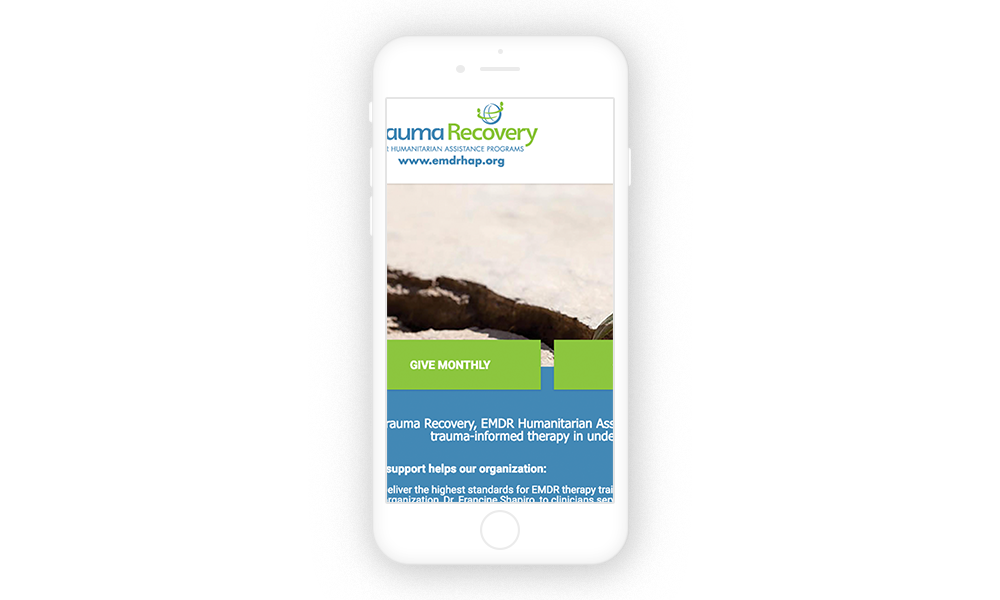 According to FrontStream's 2017 report, almost 50% of donors use their smartphones to access donation forms. Making that form and the path to that form mobile-responsive is incredibly important to capture those donations.
Nonprofits who don't have a responsive website design are missing out on a major source of donations. Donors who try to give through their phone but find the process difficult are much more likely to abandon the donation altogether.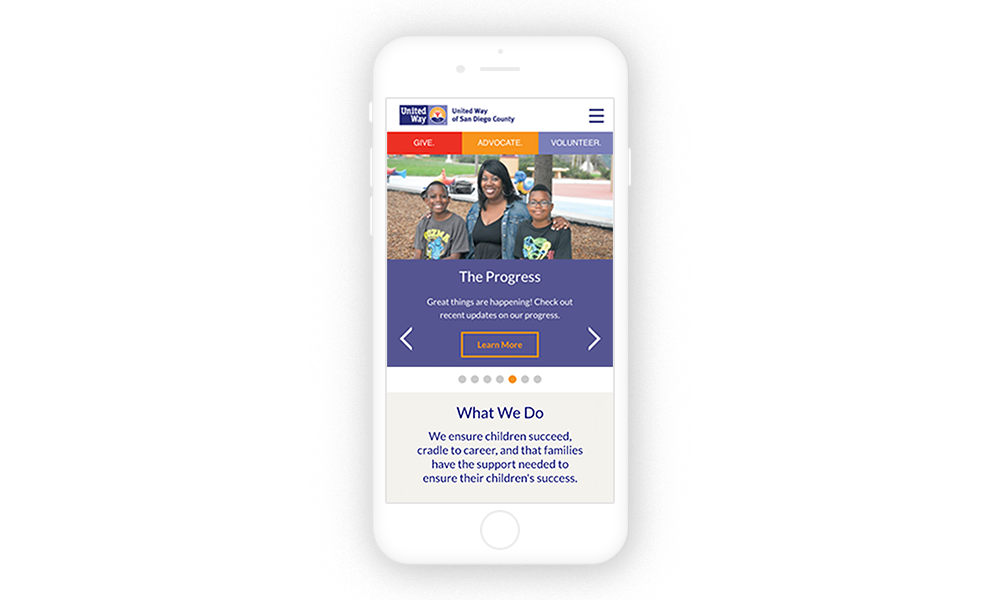 Building your website on a nonprofit CMS with mobile-responsive templates is the best way to ensure your donors can easily navigate through your website and donate from their phones.
Fundraising software often advertises mobile-responsive donation pages for nonprofits. While this is a good start, it's better to ensure your entire website is optimized. Think about the different steps that a new donor would take to get to your giving page:
First, they'll discover your organization somehow. It may be through word-of-mouth from a friend, social media, or any number of sources.
Next, they may want to learn more about your organization so they'll look you up online. That will lead them to your website.
Finally, they'll navigate your website to find your donation page to give to your cause.
If this entire process takes place on the donor's cell phone, you're likely to lose their attention after step 2 if your website isn't mobile friendly.
Consider available nonprofit CMS features before building your website or switching to a new platform. Make sure the website platform offers mobile-responsive pages and can accept payment through a mobile phone.

Mistake #4: Employing Weak Calls-to-Action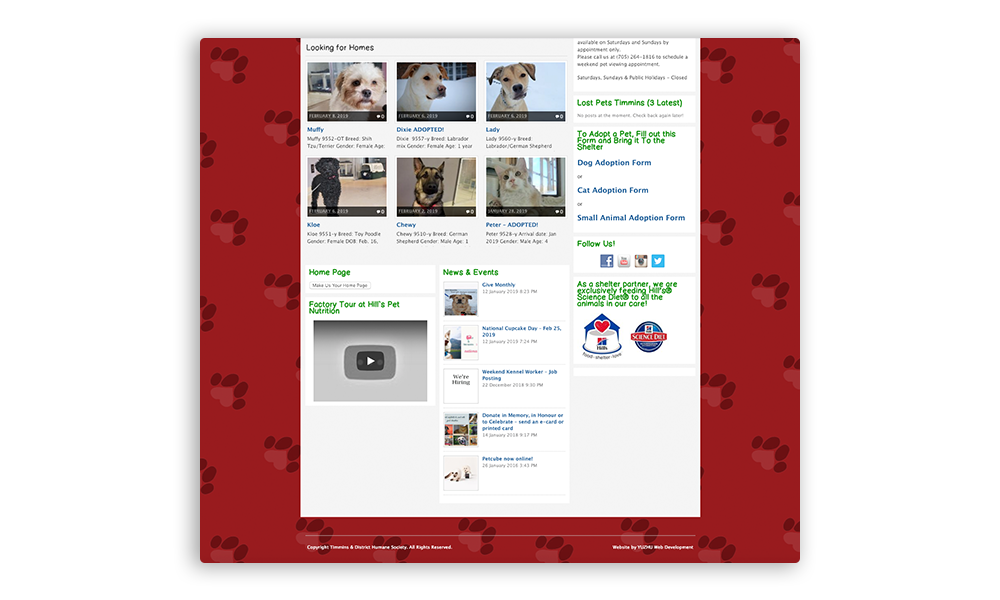 Throughout your website, you should be calling your donors to take action. Be direct in what you would like them to do. Usually, calls-to-action (or CTAs) lead site visitors to donate.
The language of these CTAs should be short and to the point. They may say, "Donate Now!" or "Give Today!" and then link to your donation page.
Employ these CTAs throughout your site. For instance: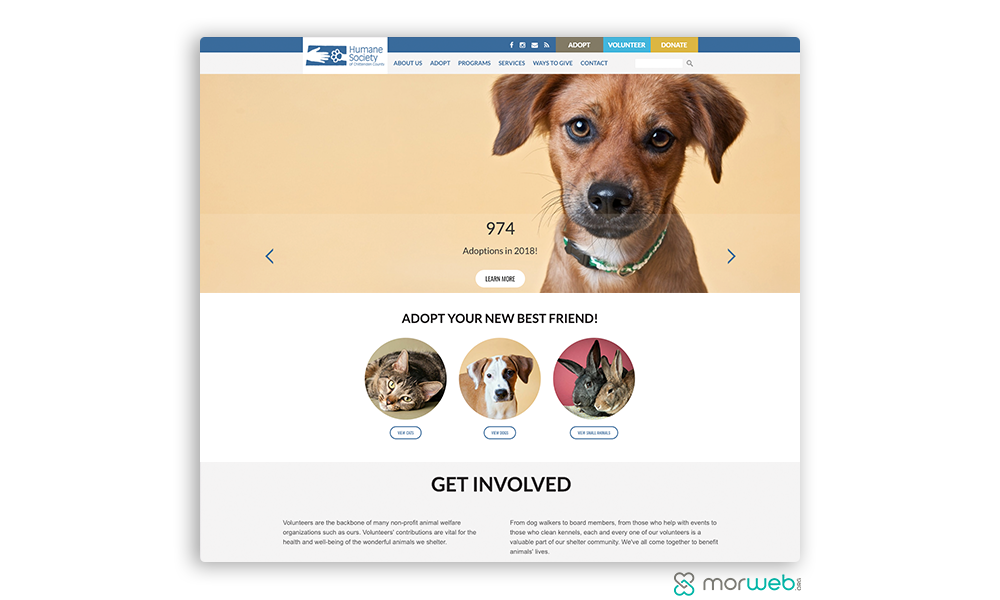 On your homepage. Right on the homepage of your website, it should be clear what goal you would like your visitors to accomplish. Many nonprofits do this with a button in the upper right corner.
On your engagement calendar. Tell donors what events or activities are coming up and include a CTA to encourage them to participate.
At the end of an article. Include a CTA image at the end of your blog articles so that when donors finish reading, they can click through to your donation page.
Without CTAs, donors are less likely to engage (or know how to engage) with your content. The click-through rates of CTAs will be the highest when you are direct and intentional with your wording and placement.
Mistake #5: Not Prioritizing the Donation Page
While CTAs will lead donors to your donation page, not enough nonprofits prioritize the content on this page to appeal to donors after they get there.
Nonprofits focus so heavily on finding new ways to direct their donors to their donation page that they sometimes fail to prioritize updating the content on the page itself.
If your donation page is too lengthy or difficult to use, you're likely to lose donors at the very last step in the conversion funnel. Therefore, nonprofits should optimize their donation page in accordance with the latest fundraising trends. For instance, your nonprofit should: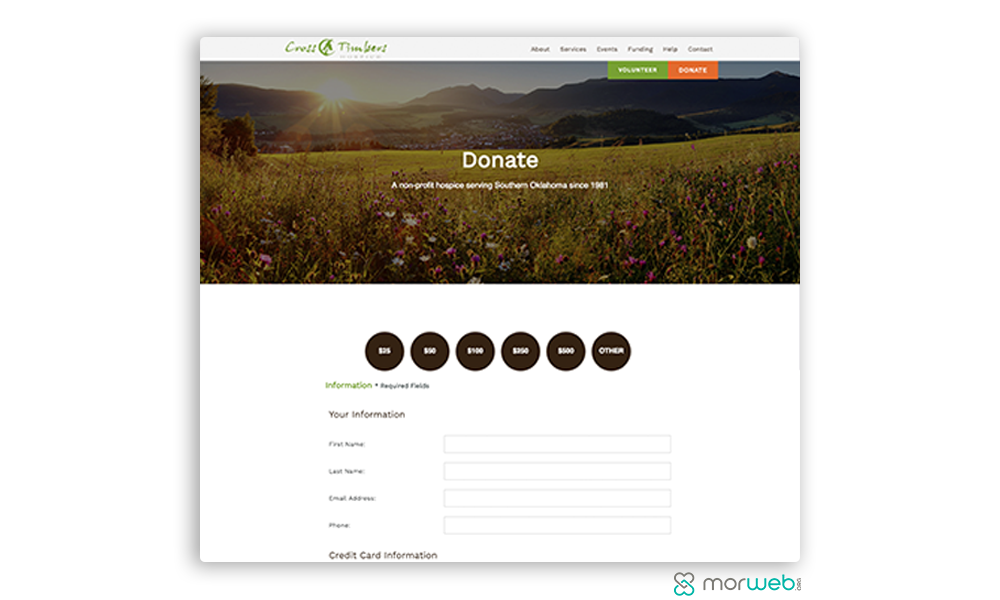 Offer suggested giving levels to boost your donation amounts by about 20%. Research has shown that donors give more when they're prompted with recommended amounts on the donation page.
Minimize text on the donation pages. Make sure your donation page only asks for the vital information. The more questions donors need to answer, the longer the giving process becomes and the less likely they'll complete the donation.
Include a matching gift database. These databases allow you to take advantage of corporate philanthropy by informing donors of their eligibility of matched gifts from their employer. FrontStream's matching gift guide further explains how this process works.

You can better keep up with these fundraising trends on your donation page when your website platform makes it easy to edit your web pages. With easy editing tools like drag-and-drop functionality and live previews, you can deploy important changes as new trends arise.
Stop driving donors away from your website with silly mistakes. These common errors can make a major dent in your nonprofit's fundraising efforts. Find the best CMS platform that will help you address these issues and engage your supporters.